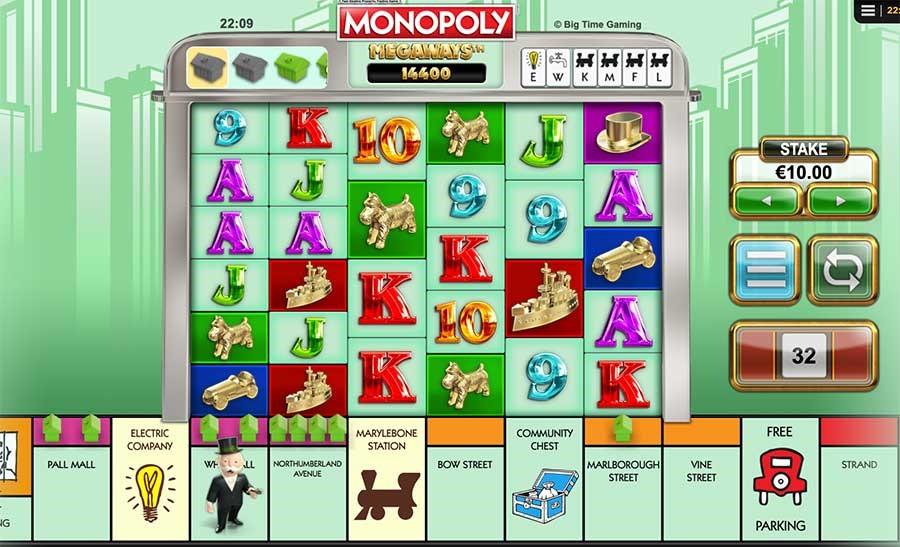 Anyone who keeps up with the latest trends in the online casino industry will have come across Megaways games on more than one occasion. Created by Big Time Gaming, the Megaways design concept has subsequently been picked up on licence by rival gaming developers like Blueprint and SG Digital.
And to say it has quickly become a gaming phenomenon would be something of an understatement.
When you're on the lookout for a decent slot for a few spins, one of the first things you check out is the number of ways to win. Payline numbers vary hugely from one slot to the next – anything from three up to hundreds of the things. The difference being that with the Megaways concept, there are literally thousands of ways to win a prize with every spin.
Megaways effectively does away with the usual concept of paylines, enabling winning combinations to be formed pretty much anywhere on the screen. As a result, the odds of picking up a prize with each and every spin are improved significantly. There's still a house edge to keep the casino in business, but you're rarely waiting long to pocket a prize with a Megaways slot.
The Best in the Business Right Now
From the most established online casino powerhouses to the pluckiest newcomers on the scene, Megaways slots are becoming a staple all over the web. Volatility varies hugely between the various slots available, with stakes and wagers available to suit all budgets. More details at this online casino.
Whether looking to play for pennies or bet serious amounts of money on every spin, you'll find a whole world of Megaways slots that are right up your street.
But which are the 'best' Megaways slots doing the rounds right now? If you're out to get a taste of what the whole thing is all about, which Megaways slots should you make a beeline for?
It's a tricky question to answer, given how preferences and priorities differ from one player to the next. Nevertheless, it's almost impossible not to have a great time with any of the following – irrespective of how little or how much you intend to bet:
Return of Kong: Megaways – Blueprint Gaming
Blueprint had a fairly decent, if not spectacular, game release in King Kong Cash, but they really knocked it out of the park with this Megaways sequel. Much of it is by the numbers, free spins, unlimited multiplier etc., but Return of Kong does all the simple things perfectly. The base game is plenty of fun, but the game comes alive with Kong Free Spins. Beginning with 12 spins, you can add extra spins and upgrade the Megaways engine by collecting three Kong idols. Collect enough, and every spin will be played with the maximum 117,649 Megaways and a massive multiplier. Huge potential.
You read that right – up to 117,649 ways to win!
Monopoly Megaways – Big Time Gaming
Most slot fans will have come across Monopoly-themed games in the past, and the classic board game has inspired some cracking games. However, we really like the ambition of BGT's Monopoly Megaways. The goal during the base game is to build up properties on the Monopoly board, which can translate to extra free spins and multipliers once the free spins bonus is triggered. A fantastic design for a slot that's an absolute blast to spend time with, especially in the bonus feature.
Be warned, however, as while Monopoly is the quintessential family-friendly game for all comers, Monopoly Megaways is a surprisingly volatile slot that takes no prisoners.
Rainbow Riches Megaways – SG Gaming
One of the world's most popular slots gets a Megaways upgrade, and fans of the original Rainbow Riches games will be delighted with the results. SG Gaming certainly hasn't messed with the formula too much in terms of how the slot looks, but it's got all the qualities you expect from a Megaways game – multipliers, big win potential etc. Our favourite feature is the Super Gem hit in the free spins bonus, which turns selected symbols into the same value and potentially leads to huge wins.
Long story short, Rainbow Riches Megaways is everything you liked about the original, turned up to 11 and reinvented with a whole new engine.
Gods of Olympus – Blueprint Gaming
Possibly a little less volatile than the rest of the games on this list, but Gods of Olympus delivers in terms of entertainment. That mainly comes from the four different free spins features. From Colossal Wilds that can provide a 625x Multiplier to your winnings and Wild Storm Free Spins that can fill the reels with Wilds, there is no end of excitement. The Greek myth theme works very well here too, especially with Zeus' Power Spin.
If anything, the most surprising thing about Gods of Olympus is how underrated it is. A few spins and it's hard not to be impressed by what Blueprint Gaming has put together.
White Rabbit – Big Time Gaming
Let's be frank about it: White Rabbit can drag a bit in the base game, and the slot has arguably suffered a downturn in popularity in Britain after the UK Gambling Commission moved to ban "Bonus Buys" in online casinos. However, the bonus free spins feature means that White Rabbit is still worth your time. Fifteen spins on an ever-expanding reel set, with the chance to trigger more. The game has super high variance, but if that bonus game delivers, you really could be on to a life-changing sum of money.
So yes, the base game may be a little on the uninspiring side, but find your way into that bonus round and you'll be tumbling down one hell of a rabbit hole with this guy.
In Summary…
The Megaways engine is providing major gaming developers worldwide with the opportunity to both bring innovative new slots to the table and reinvent some of the all-time classics.
Whether you're a casual gamer in it for enjoyment or a more serious spinner with your eyes on the prize, there really isn't much not to like about the whole Megaways thing.
You might also find the following articles interesting:
TRENDING POSTS