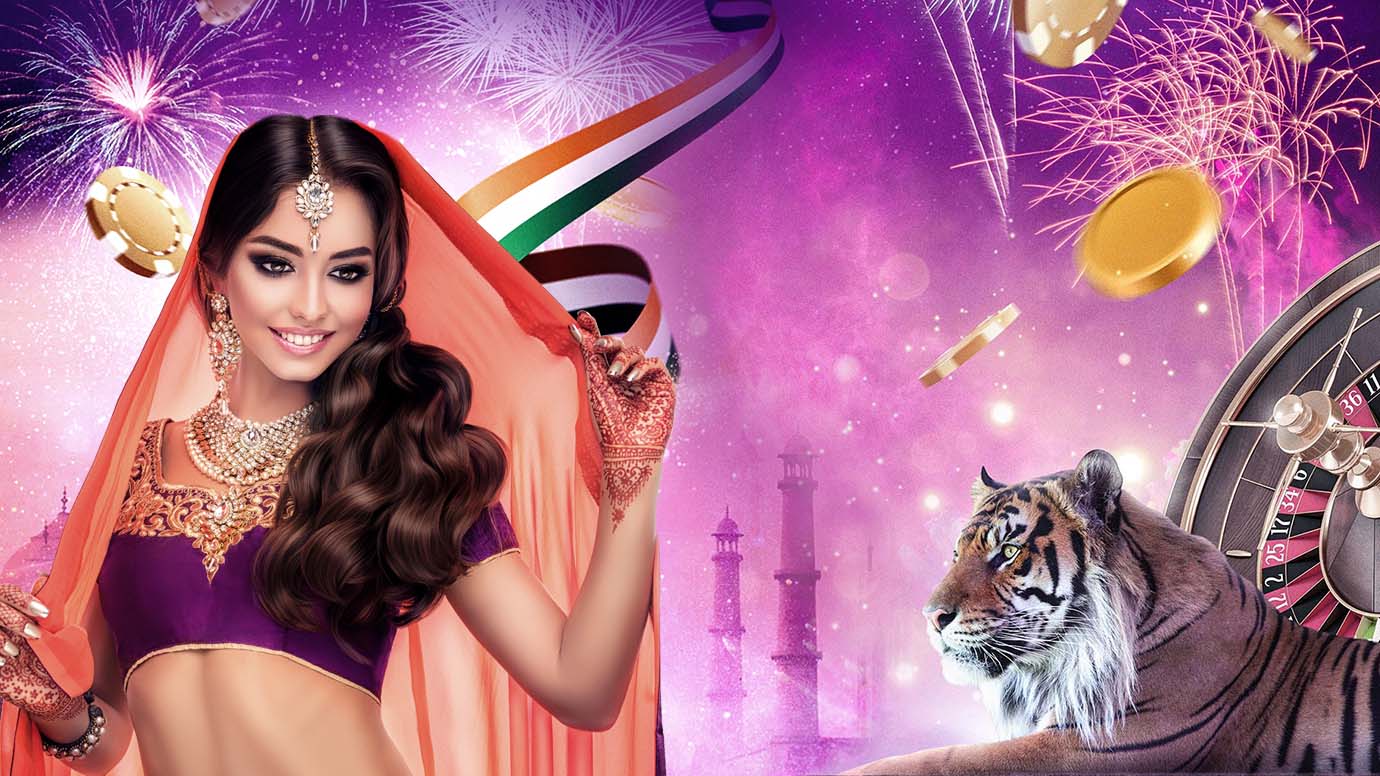 To say that it has been something of a bumpy ride for the Indian online casino market would be a rank understatement.  The whole thing has faced more than its fair share of pickups and turbulence along the way, but the market continues to flourish in the face of all adversity.
In fact, India is now one of the fastest-growing online gaming markets in the world. One with a hugely bright and prosperous future ahead of it, with a growing audience of millions of active gamers.
Gambling in India is an Open Secret
Indians have gambled since the dawn of recorded history. Gambling in India goes back as far as 7300's BC and has even been mentioned in epics such as the Mahabharat and Rayamana.
Additionally, the activity has been referred to in ancient Buddhist tests as well. Over the years, people across the country have adopted their own different versions of gambling.  Examples of which dice and card games such as andar bahar, teen patti, and jhandi munda, animal sports such as bull and cock fights, horse racing, and even lotteries in the form of archery.
Where there's a will, there's a way – and there's always been a major will to gamble in India. 
With time, sophistication has led to the establishment of many gaming houses and businesses with selective legalization. With the advent of the Internet, people have now switched to playing at casinos online in India. Nobody has to go to Goa to experience the high-roller life in a brick-and-mortar casino anymore, which can only be a good thing.
If reports by top casino operators are to be believed, roughly 40% of Indian Internet users gamble online. If accurate, this would easily outperform the stats of the UK in terms of the same stats. Additionally, 80% of Indian adults indulge in some sort of gambling activity at least once every year. Again, way more on average than almost any other global market. 
But given the overall weakness of the Indian economy, gambling is seen as a vice in the country. It is still a taboo subject among many people, who find gambling embarrassing and offensive. Throw in the murkiness and ambiguity of Indian gambling laws and the contempt only heightens among those concerned.
Even so, there's also a section that considers it an enjoyable activity. Understandably, they often have a tendency to keep their endeavors hushed to coexist with those who disapprove of them. It would therefore be safe to say that gambling in India is something of an open secret. You may or may not like it, but you cannot ignore it, or get in the wake of its progression.
Mobile Gambling is King
India has seen a major boom in punters who like to gamble on the go. There are four primary reasons behind this new trend:
Rapid urbanization of the country
Affordability and availability of Internet services
Rise of the middle class
Increase in mobile payment options
All these reasons are interconnected. Due to rapid urbanization, previously remote areas have now received access to reliable Internet services. Meanwhile, the affordability of such services has led to punters from all walks of life taking up mobile gambling. 
Lastly, the middle class in India has gained huge momentum. In the last 25 years, the number of families with disposable incomes exceeding $10K has shot up twenty times.  In addition, the average middle-class family has upgraded their living standards.
Consider the rising mobile penetration in the country and you have the perfect recipe for a nationwide expansion of mobile gamers. According to research, roughly 35% of India's population will live in urban areas by the end of 2022.
Additionally, reports by GSMA Intelligence reveal that 1.14 billion mobile connections existed in the country in the beginning of 2022. This was equal to 81.3% of the total population! It's amazing how the number of mobile connections in the country has increased by roughly 34 million between 2021 and 2022 alone.
Likewise, a study project by Cisco says India will have 800 million smartphone users by 2022. 
In a nutshell, people have the means, money, and time to place bets on the move. Online casinos are now at the fingertips of almost every Indian interested in gambling. The rise of mobile payment methods has further boosted the mobile player base. Making a payment and withdrawing winnings now happens in the blink of an eye, and is becoming comprehensively safe. 
Legalisation is Still Selective
The age-old rules regarding the legality of gambling in India are still in force today. They are as ambiguous as they ever were, and carry major loopholes….to every punter's delight. There have been slight reforms here and there, but no significant changes have been announced yet.
For instance, it is still illegal to set up, manage, or visit a gambling house, but casinos in Goa, Daman, and Sikkim are legal. Satta matka is illegal, but lotteries are legal in 13 Indian States.
Poker and Rummy – the classic games of skill – are legal, while games such as Andar Bahar and Jhandi Munda are illegal because they are considered games of chance. Horserace betting is legal, while cricket betting is still in a grey area.
Luckily, international casino sites are free from the remit of Indian gambling laws. They are located abroad, which makes them safe for Indian punters to play at. However, it is important to remember that this is only a loophole. It could therefore be interpreted differently from one person to the next, and considered a criminal offence.
In a Nutshell…
The simple fact of the matter is that the popularity and prevalence of gambling in India is too great to ignore. Try as they might, lawmakers and legislators have little to no chance of outlawing any form of gambling – even if they wanted to do so.
A few statistics to drive home the point:
To top it off, here are some predictions you need to consider while studying the present-day iGaming market in India (Source: Statista) :
Total revenue from casino games would reach US$32.31m in 2022.
The annual growth rate between 2022 and 2026 would be 9.65%.
The projected market volume by 2026 would be US$46.70m.
Revenue from in-app purchases in casino games would be US$23.36m in 2022.
Paid revenue would reach US$0.14m in 2022.
Advertising revenue would reach US$8.81m in 2022.
Number of downloads would be 67.0m downloads in 2022.
The average download would be worth US$0.48.
Long story short – the Indian gambling market really is one of the world's most buoyant, and is tipped for seriously huge things going forwards. 
You might also find the following articles interesting:
TRENDING POSTS