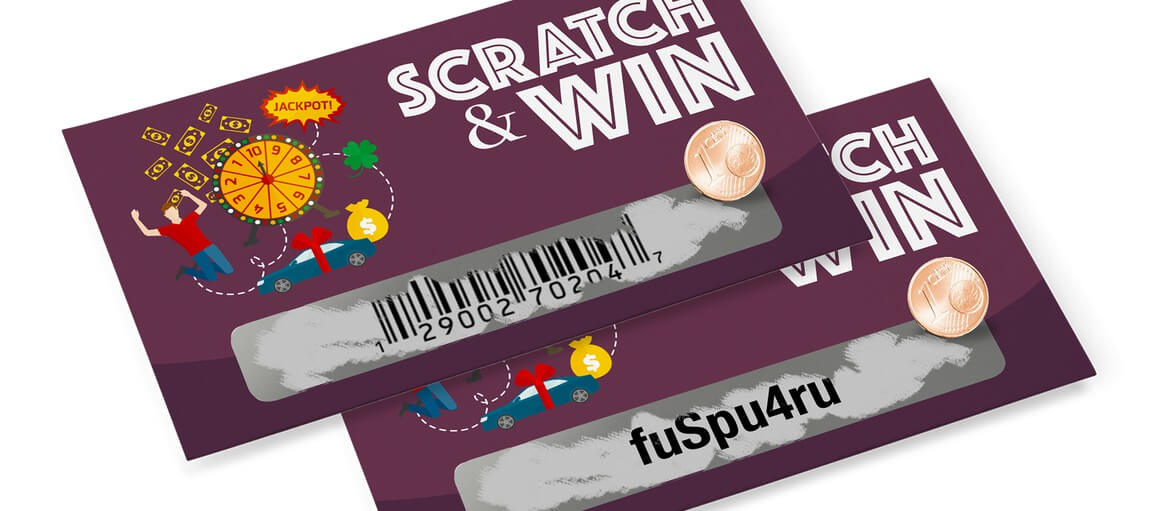 Strange as it may be, it's often the simplest and most popular classics that take the longest to catch on in the world of online gaming. Which is precisely why it's only as of relatively recently that online scratch cards have begun developing such an enormous global following. Scratch cards have been around in one form or another for generations and have existed online for quite a while too. Nevertheless, we are only now just starting to see them step up to a higher gear.
The question being – why?
As for the answer, it's actually pretty simple. As online casinos in general become more technologically advanced and popular all the time, their core gaming assets are becoming continuously better. Which in turn means that the kinds of online scratch cards doing the rounds today really couldn't be more different from those of just a few years ago. Which is of course the same as with pretty much all online casino games across the board – standards have never been higher.
But what is it about online scratch cards that has such enormous appeal? Given the availability of literally thousands of more complex and technologically rich games, what's the big deal with scratch cards?
The way we see it, their appeal is quite obvious. When you think about it, the best online scratch cards on the market right now tick several significant boxes, including the following.
Instant wins. For the time being at least, there probably isn't any type of online casino game in the world that's quite as quick as a scratch card. When it comes to instant gratification and opportunity to win prizes in an instant, scratch cards really do top the table. It's perfectly possible to take home just about any prize at any level in a matter of seconds – faster even than the best online slots.
Enormous prizes. It's also worth factoring in how online scratch cards these days really aren't messing about when it comes to prizes. Depending on where you play and the cards you choose, you could be looking at prizes of anything from 50p to more than £1 million. There are thousands of life-changing prizes available, covering everything from seven-figure cash pay-outs to luxury sports cars and more. And once again, the fact that these kinds of prizes can be won in an instant has understandable appeal.
Variety. Once again, the variety you can expect all comes down to the choice you make when selecting a casino. In some instances, you'll find online scratch cards handled as something of an afterthought, with just a handful or so available. In others, you'll find 100+ to choose from under the very same roof.  In the case of the latter, it's borderline impossible to run out of new and interesting ways to play for generous prizes.
Affordability. Just as is the case with online slots, online scratch cards are designed to cater to the playing preferences and budgets of as many gamers as possible. This means that whether looking to spend just 10p on each card or gamble £100 every time, you'll always find plenty available accordingly.
Free cards. In fact, there are quite a few sites and services in operation these days that offer 100% free scratch cards. Though often just for fun, there are occasionally free scratch cards that give players the opportunity to win real cash prizes. All without having to hand over a single penny in the process.
Accessibility.  Of course, another advantage of online scratch cards is the way in which they are accessible for just about anyone. Even if you don't know anything about gambling and have no experience whatsoever, you can still dive into a world of online slots and have a great time in the process. The vast majority can also be accessed easily via mobile devices, making online scratch cards a great way of killing a spare few seconds here and there.
Choosing Wisely
If you've decided to give online scratch cards a go but aren't sure where to start, it's basically a case of following the same rules as you would with any other casino game. That being, to make sure you make the best possible choice when it comes to the service provider you decide to go with.
In many instances, you'll find out the online scratch cards are available on any given website or exclusive to that website only. Which can be a positive thing or a negative thing, depending on the site in question. There are some outstanding exclusives out there, but also an even greater catalogue of branded slots from the biggest names in the business. The best advice therefore being to ensure you check out as many reviews and recommendations as necessary, before making your final decision.
You might also want to look for any guarantees the website offers, in terms of prizes paid. One example of which being a guarantee that one in every three cards is a winner. While this doesn't necessarily mean that you yourself will win once for every three cards you purchase, it does at least mean a one-in-three chance of winning each time. In terms of RTP percentages, prizes paid so far and so on, you should be able to access all the information you need to make an informed decision.
Of course, you might also want to check out what kinds of general bonuses and special offers are available at the casino of your choosing. In some instances, no-deposit bonus offers are the best way to go to get started – assuming you would like to check things out before handing over any of your own money.  Other casinos offer any number of 'free' scratch cards as a welcome bonus, though you may find it difficult to win/withdraw anything of any relevance with these complimentary cards.
So once again, take the time to carry out a little research before making your final decision and see what others have to say about your chosen scratch cards.  It might not be the most exciting part of the process, but it will help ensure you make the best possible decision, every time.
You might also find the following articles interesting:
TRENDING POSTS