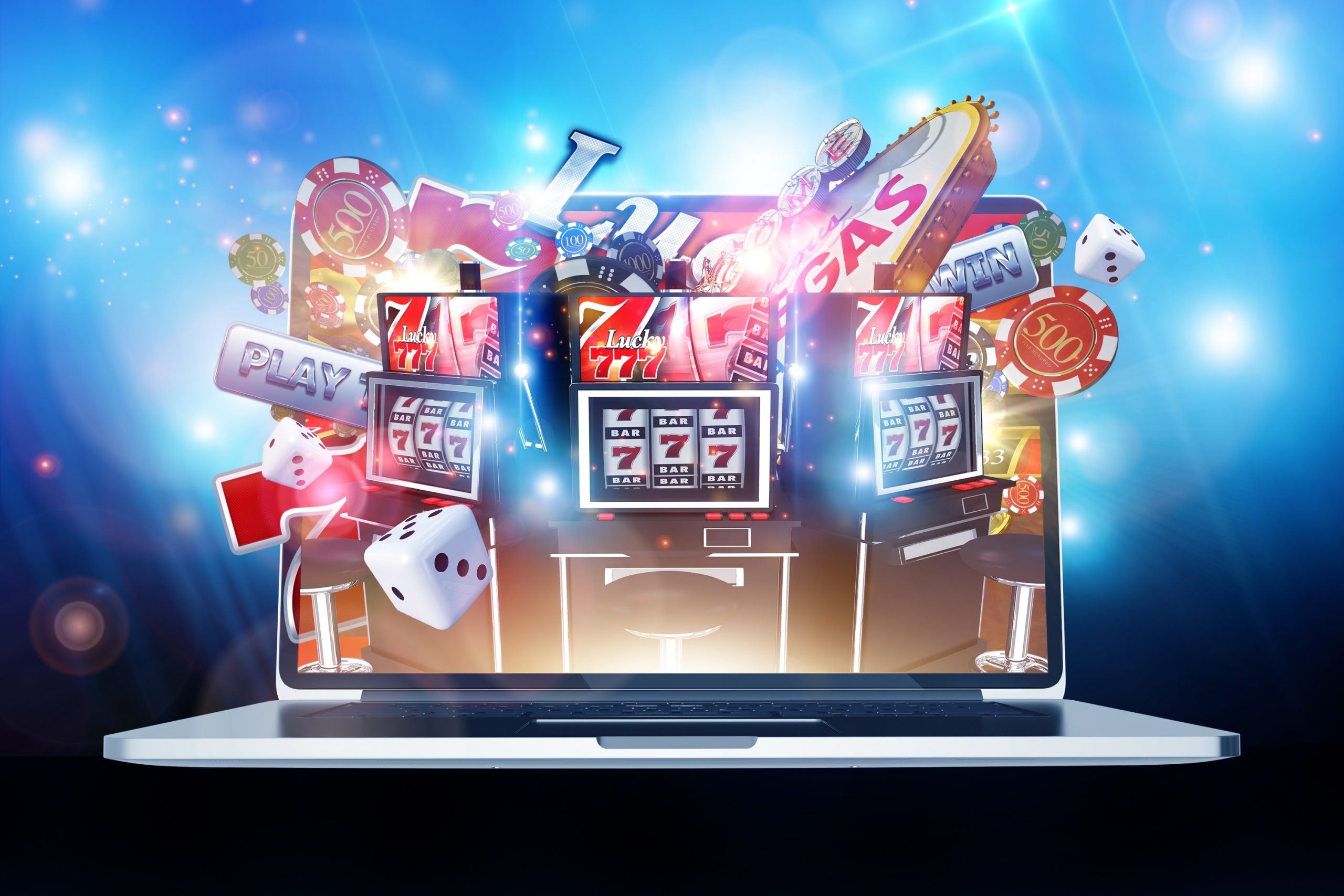 Whether you enjoy a casual round of roulette from the comfort of your couch or you're training to be the next poker champion, online casino gaming is awesome. Virtual casino games have come a long way in recent years, and they're no longer limited to low-resolution blackjack table simulations or poor-quality live streaming. 
Thanks to technological advances and the legalisation of online casinos, virtual casino gaming has won the confidence of the general public. With strict licencing requirements in place, more and more people are accepting online casino games as legit…and quite rightly so.
But what can we expect to see from the industry over the next 12 months?  With popularity at an all-time high, what are the world's biggest developers and casino brands lining up for the year ahead?
More Megaways Slot Games
Megaways slots are among the most popular games available at online casinos, and their classic reel format—modelled after the iconic traditional slot machine—is one of the most recognisable worldwide. The main difference being that with Megaways, there are (way) more ways to win…which is never a bad thing.
This year, Megaways graphics are expected to get more seamless and realistic to provide a richer experience for players. We're also likely to see a ton more slots using the Megaways engine. One of the biggest advantages of Megaways slots is the ability to customise them with whatever theme players prefer at the time. 
From historic themes like "Anubis Wild Megaways" to modern favourites like "Rick and Morty Megaways", there's something for everyone. Needless to say, players can expect to see new themes to be rolled out regularly. All of which can be found and enjoyed right now over at LeoVegas. 
Improvements In Live Gaming Action
Live casino gaming is already a big deal, combining the real-time enjoyment of classic casino gaming with the comfort and convenience of playing from home.  Slowly but surely, it's making a name for itself as the next big thing in casino gaming for millions of players worldwide.
For now, the most common casino games that are played via live-action are Wheel of Fortune and Roulette-type of games. Blackjack is also gaining serious traction, due primarily to the accessibility and quality of the live-dealer tables already available.
In the coming year, we can expect more brands to collaborate with online casino game developers to create more thrilling live action games. Perhaps even some that are based on classic board games, which could be a real game changer.

Elevated Classic Games
Some games are considered classics for a reason. A good game of roulette or Blackjack will never fall out of fashion in online casinos, but that doesn't mean these staples can't be updated. Classic games like Poker and Baccarat can be improved when they are played virtually…and that's exactly what's happening right now.
Developers can add bonus features, additional ways to win, improved aesthetics and a more engaging experience in general. Live dealers can be placed in visually stunning environments to add electrifying immersion to the player experience. 
Long story short – you don't always have to take things back to the drawing board to come up with something amazing. Simply elevating the classics we already have is often the best place to start.
Availability Of International Casino Games
Online casinos are always looking for ways to up the ante to attract new players and retain existing players. Since technology has made it possible for an international casino community to thrive, we can expect to see an influx of foreign casinos opening their doors.
All of which will pave the way for access to new and interesting games many players may have yet to experience for themselves.
Sic Bo, a dice game popularised in China is now widely available in casinos across the United Kingdom and America. Pai Gow, another Chinese game played with dominos, is also likely to increase in popularity. 
South Africa's Double Spin Roulette and Australia's Dice Duel have also gained interest and are expected to make a major mark on the scene this coming year.
More Niche Games
Some casino games were once available in limited physical locations only, but not anymore.  For example, Triple Zero Roulette is a variation of roulette that's previously only been available in traditional casino settings. Slowly but surely, it's becoming a staple at a whole bunch of online casinos.
A rise in casino branded signature games is also expected this year, as online casinos continue to compete for market share. While creating a branded version of an existing game, such as LeoVegas Megaways, is an exciting way to stand out, we may see more casinos creating their own games entirely. 
Previously mentioned games like Dice Duel, Double Spin Roulette, and Triple Zero Roulette were initially created exclusively by physical casino brands. However, it's only a matter of time before they join all the standard mainstays you'd expect at any good online casino.
Virtual Reality Integration
Last up, there's one major technological shift we can expect to see a lot more of over the coming years. Online casinos have traditionally been among the first to adapt to advances in technology, and virtual reality (VR) technology is no exception. Hundreds of video games have already been optimised for the VR experience, and it's only a matter of time until the same starts happening in the online casino space.
Some online casinos already use VR and augmented reality (AR) to improve player experience. Through VR and AR, players can interact with realistic slot machine and game table environments, explore highly detailed game rooms, and even talk to other players at their gaming tables. It provides a more immersive and social gaming experience. 
Rapidly improving VR technology, combined with a post-pandemic lifestyle change where more people stay home, means that online casinos will likely expand their VR capabilities to simulate a more realistic experience. 
The near future of online casino gaming could involve putting on a VR headset and being transported to a fully immersive, high-quality digital experience at the world's most famous casinos. You could be in Monte Carlo or Las Vegas in an instant, without ever having to leave your couch!
You might also find the following articles interesting:
TRENDING POSTS