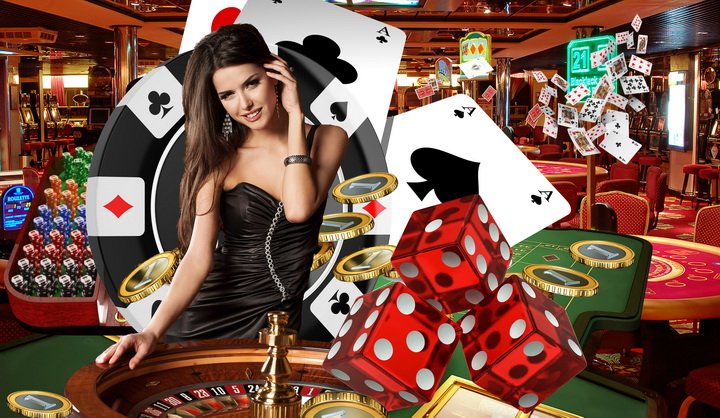 Playing casino online is now an everyday go-to pastime for millions of people. Which isn't exactly surprising, given what's being served up right now by dozens of leading global brands. Not only does online casino gaming allow players to access a whole range of games with just one account, but as the sites run 24/7, you can play whenever you want, wherever you are.
And that's exactly what millions are doing – especially with the ever-accelerating expansion of the mobile revolution. For the first time, it's no longer necessary to be even remotely close to a static computer to get busy with a bit of Vegas action. Just as long as you've got a smartphone…which is as important as a limb for most of us these days…you can do what you want, where you want.
The only question being – who should you give your business to?
With so many different sites available, it might seem difficult to decide where to play. Especially given the fact that every single one of them is out to make you think they're the best in the business. Which of course isn't the case at all – differences in terms of quality standards are nothing short of enormous from one to the next. So once again, you're left wondering when/if you should believe the hype.
However, if you follow the tips below, you can filter through hundreds of sites pretty quickly to find those that offer the best games and the best value for money. The blueprint for gaming nirvana isn't all-that complicated, but it's up to you to make sure it's delivered!
Value For Money
With so many online casinos all competing for the same business, one of the most common ways people are encouraged to sign up is through the welcome bonus that they're offered. As bonus deals are constantly changing, shopping around for the best casino bonus is worthwhile, but can be rather tedious. While some spectacular-looking bonuses turn out to be 100% bogus, others of a more modest nature are worth their weight in gold. Indeed, there's a lot of homework to be done to find the very best of the best.
Suffice to say therefore, the process is made a lot easier when the hard work's already done for you – comparison sites such as Oddschecker list the best sign-up bonuses available at a number of different online casinos. Each operator updates its deals frequently, so it's always best to double-check a site for any new offers when you're ready to join. You could end up way better off for doing so!
Great Player Experience
It's no good choosing a casino based on the size of the bonus, if the actual gaming experience turns out to be garbage. Once again, putting together the perfect user-experience isn't all that complicated, which is why it's so incredible how hundreds of web casinos get it so spectacularly wrong!
Alongside with easy system for topping up your account and withdrawing funds, what you should (obviously) be on the lookout for is a wide variety of games. For instance, your primary motivation for joining an online casino may be to play slots, but you're likely to want to play other games too at some point. Choose a site that has a wide variety of slots, but also table games such as poker, blackjack, baccarat and roulette. And for the record, it's worth bearing in mind that it's not all about quantity, either. The core quality of the games offered from one casino to the next can be as different as night and day, so don't be won over by basic numbers alone.
https://www.flickr.com/photos/zivkovic/5277882656/
"Wheel of fortune" (CC BY 2.0) by Zdenko Zivkovic
Live Dealer Gaming
A major draw of playing online is that you never have to wait to play – you can play whenever you want. For the most part, you'll play against computer algorithms, which for most people is exciting enough for a few spins/throws/hands at least. But at the same time, it doesn't quite have the same immersive appeal you'd expect from a real-life casino.
If you like the idea of playing games like blackjack or roulette with a live dealer dealing your cards or taking your bets, make sure the casino you choose has a live casino offering, too. Most are catching up with the new trend slowly but surely, but once again you're looking at huge differences in quality standards. See what folk have to say about the quality and professionalism of the hosts to avoid getting stuck in amateur hour.
Reputation Matters
Last but not least, and as with any other business, you need to be confident in a casino's reputation before you decide to open an account and deposit your hard-earned money. Carrying out the necessary checks is arguably the single most important step in the process, above and beyond all others.
The first thing to check is whether the casino is audited by a third party; this will give you an indication that the casino plays fair. Basically, a third-party audit is when a company outside of the casino monitors the website and software used, to prevent any fraudulent activity. For instance, auditors run checks on the efficacy of the random number generator software that decides the outcomes of the games. Just check out the help section on the casino website you're interested in and you should be able to find out all the third-party audit info there. If the information isn't readily available, play elsewhere…it's as simple as that!
Also check for the casino's overall ratings, by reading customer and professional reviews alike. The more positive the feedback, the safer the hands you're in.
You might also find the following articles interesting:
TRENDING POSTS