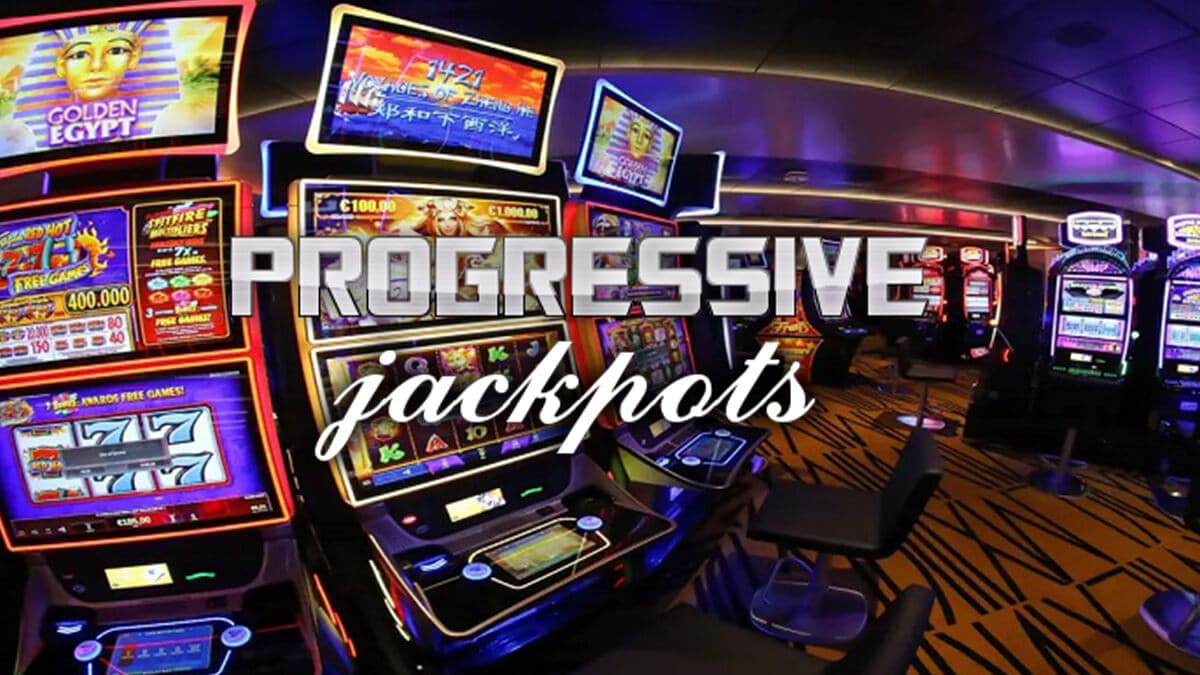 You only have to enjoy a few spins with one of the world's most iconic progressive slots to understand what all the fuss is about. Though when it comes to allure, appeal and potentially epic prizes, none do it better than the original from Microgaming – Mega Moolah.
Throughout the entire 100-year history of the slot machine, none have made quite as many winners as this one iconic progressive.
Progressive Jackpot Payouts
The payouts of progressive jackpots can be huge, especially with those machines that are connected internationally and pool the jackpots. Top prizes can routinely exceed the $5 million mark, but this doesn't even come close to some of the biggest prizes ever paid by slots like Mega Moolah. 
One of the biggest ever online slot wins was chalked up by Microgaming's Mega Moolah, when a British soldier Jon Heywood won £13.2 million. And the win couldn't have come at a better time, given how his father was seriously ill and the money went to pay his medical bills.
Net Ent's Mega Fortune slot machine claims to have handed out the single biggest jackpot of all time – an astonishing £17.5 million. Particularly impressive in this instance is how the lucky winner was at the time playing with 25p bets when he hit the jackpot.
Which just goes to show that you don't need to be putting £50 or even £5 on the line with every spin, in order to be in with a chance of winning. Though it's worth remembering that with progressives like these, the odds of taking home a top prize is literally the same as those of winning the lottery.
Hence, the occasional splurge is all well and good, but it's inadvisable to start allocating the lion's share of your bankroll to progressive jackpots! 
Can Slot Bonuses Be Used with Progressives?
As you probably know, slot bonuses for newcomers and existing customers alike are rife at online casinos. There's no shortage of huge incentives and promos to take advantage of – many of which include free spins in generous quantities.
There are even those that don't require a deposit on the part of the player – the  Freebets.com is a great resource for finding some of the best bonuses available right now.
Unfortunately, the answer to the above question is no – slot bonuses cannot be used with progressives. Something that stands to reason, given how it would be akin to handing out lottery tickets free of charge.
In addition, progressives work by gradually amassing jackpots in accordance with how much money they collect from players. If they were to be played free of charge using free spins, they'd collect less money (or no money) and there would be no progressive jackpot to play for.
So while free spins can be great for enjoying online slots, progressives tend to be completely out of the question!
Microgaming Is the King of Jackpot Slots
Right now, the entire collective Microgaming jackpot network has paid out more than €1.25 billion (£1.1 billion) in jackpot winnings. The highest payout so far is €19 million (£16.8 million) in October 2019! 
The Mega Moolah series pays out £5 million or more jackpots roughly every 9 weeks. The first Mega Moolah was released in 2006 and has become so popular that Microgaming has since released 6 versions, with more planned for the future. 
The network is not only made up of Mega Moolah jackpot slots but also WoW Pot, which is currently available in 5 versions. On top of this, there are standalone progressive jackpot games linked to multiple casinos such as King Cashalot, Mega Millions, Roulette Royale, and Caribbean Draw Poker.
However, the biggest and most famous of them all is Mega Moolah, continuing to attract record numbers of players even today.
Mega Moolah – The Original Progressive Jackpot Slot
The original progressive Mega Moolah has a theme based around the African Savannah. With the usual configuration of 5 reels and 3 rows, it offers a total of 25 win lines and the opportunity to win one of four progressive jackpots.
The Mini is the smallest jackpot starting at 10 times your staked amount. Then there is Minor at 100 times the stake, Major starting at 10,000 times your stake and the Mega which counts up from 100,000 times the bet stake. And as machines are played on the network, these jackpots accumulate to generate the massive wins Mega Moolah has become famous for. 
Mega Moolah's bonus jackpot gives you 15 free spins and a 3x multiplier. It can come at any time and is linked to the progressive jackpots that are displayed at the top of the screen with the amount the jackpot has reached.
A Word on Volatility
Along with the original, additional versions of Mega Moolah that have proved hugely popular to date include the following among others:
Mega Moolah Isis
Mega Moolah Summertime
Atlantean Treasures Mega Moolah
Absolootly Mad Mega Moolah
Fortunium Gold Mega Moolah
Though different in terms of gameplay, the one thing each of these slots has in common is its volatility. Given how the Mega Moolah family of slots is known for handing out such enormous prizes, the overall RTP of the collection is relatively high.  Nevertheless, the volatility of progressives is pretty much off the scale and should be carefully considered before playing.
High-volatility slots are those that have the capacity to pay huge prizes, though do so on an extremely infrequent basis. This means that when playing slots like Mega Moolah, you can expect extended dry spells when you don't win anything at all. And again, the odds of winning the top prize are about the same as those of winning the lottery – not great!
Still, there's nothing quite like the excitement of spinning the reels and wondering whether today could be your lucky day. After all, somebody has to win that enormous jackpot – why not you?
You might also find the following articles interesting:
TRENDING POSTS