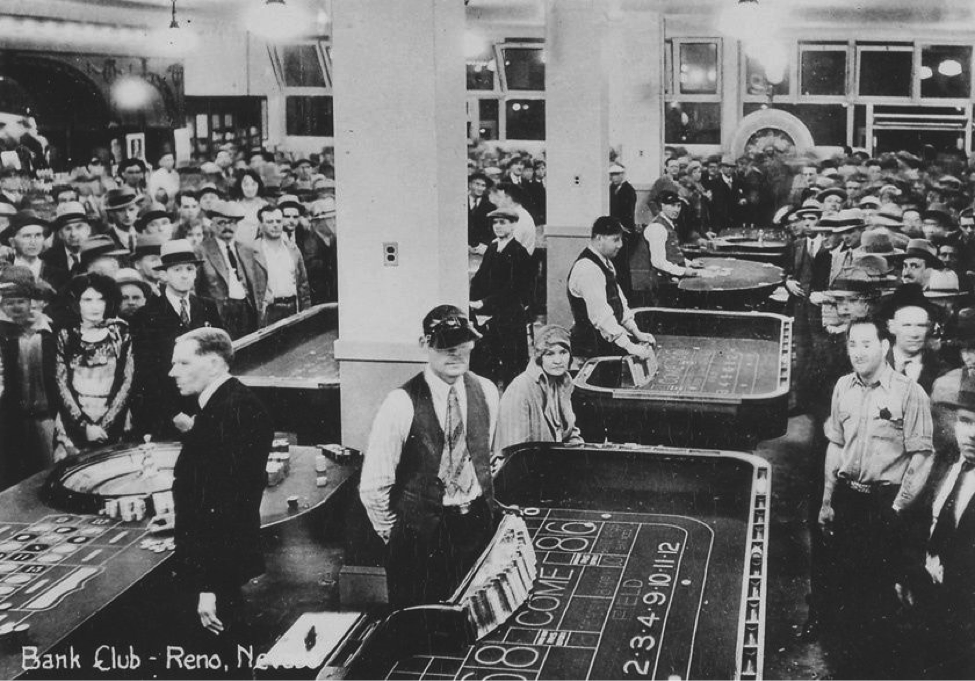 Check out any photographs or video footage of any gambling venue back in the day and you'll immediately note two things:
People dressed a lot more elegantly a few generations back
The crowds in attendance were almost exclusively male
From horse racing to football to casinos to the greyhound track, the gambling industry in general was once fuelled near exclusively by men. Exactly why this was the case is anyone's guess, but it's the way the whole thing worked.
These days, things couldn't be more different. In fact, evidence suggests that the global gambling audience is now populated by approximately 56% men and 44% women. Particularly in an era of online casino gaming and mobile gambling, more women than ever before would step through a Gclub entrance to gamble on a website like Gclub casino.
But how do the gambling habits and preferences of men and women differ? Are there any noticeable differences between male and female gamblers?
Gender-Specific Gambling Habits
The short answer is yes – men and women gamble in different ways and for different reasons. From enjoyment to motivation to risk appetite and so on, there are notable differences between male and female gamblers.
For example, a recent study carried out in the UK found that the most popular online gambling activity for men remains sports betting. Specifically, 73% of those surveyed stated that online sports betting was one of their primary interests, followed by online poker with just under 30% and online bingo with around 28%.
As for female gamblers, online bingo took the top spot with popularity among 60% of respondents. Sports betting proving popular among 40% of those surveyed, followed by online slots with 34%. By contrast, just 26% of the men surveyed stated that they regularly played online slots.
With roulette, it was a case of 27% popularity among men and 19% popularity among women. Blackjack apparently having a slightly narrower divide – 23% popularity among male respondents and 18% the female gamblers.
Perhaps the most interesting of these findings is the apparent growth in popularity of online bingo among male audiences. Despite having typically been associated primarily with female gamblers, more men are setting their sights on web bingo halls than ever before.
Motivation for Gambling
So, we now know which online gambling activities male and female audiences prefer. But what about their respective motivations for gambling in the first place? Are there any differences between the reasons men and women gamble?
Again, the answer is yes. However, the differences are far more negligible than those concerning the popularity of specific casino games.
For example, just under 57% of male gamblers stated that they played with the intention of making money, while around 55% of female gamblers said the same. Approximately 19% of men said they turned to online gambling out of boredom, which increased to almost 23% for women. There was little to no disparity whatsoever on the subject of gambling simply for the thrill of it – around 25% of both female and male respondents said they gamble purely for fun.
The study also brought to light some interesting geographical findings. One of which being the disproportionate popularity of online bingo in Wales (52% of respondents) compared to Scotland (35% of respondents). In addition, 47% of respondents in the East Midlands showed a preference for sports gambling, compared to a full 65% of people further north.
It seems, therefore, that not only your gender, but your very location could affect your gambling preferences.
Risk Vs Reward
Some deny it, but the primary motivation among most gamblers is to win. It's supposed to be about playing for fun, but the allure of a big win is hard to deny. A recent survey therefore presented the question as to what the respondent would do upon winning £500 online.
Reassuringly, two thirds of respondents in total said that they would cash out their winnings and hold onto them. Interestingly, this was split between 61% of men and 72% of women who said they would cash out in the event of a big win.
13% of male respondents stated that they would attempt to win even more by gambling with this £500, compared to just 9% of female respondents. Unsurprisingly, the risk appetite of the respondents was also influenced by their age. Gamblers aged 25 to 34 were most inclined to gamble the winnings in the hope of boosting their balance – individuals aged 55 and over were the most cautious of all.
Gambling in Unconventional Places
Last but not least, the study sought to establish some of the most common yet unconventional places people gamble these days. Some of which were more controversial than others, but eye-opening in all instances.
For example, 27% of men and 23% of women said that they had gambled online while in the bathroom. We'd like to assume this means while bathing or relaxing in some way, rather than sitting on the toilet…but who knows. In addition, 10% of men and 10% of women stated that they had gambled to pass the time while in hospital.
Quite alarmingly, approximately 8% of both genders said that they had gambled online while at the wheel of a car. And not a stationary car – we're talking gambling while driving. A seriously terrible idea that's tantamount to gambling with your life, along with those of everyone else in the vicinity at the time.
There was also a small disparity between the number of men and women who said that they would pass the time at a family member's wedding or even funeral by gambling online. 12.6% of men, compared to 8.4% of women. Men apparently finding it easier to distract themselves during important and emotional occasions.
Last but not least, a handful of recipients from the male and female surveys alike stated they'd happily place a wager or two using a friend's unlocked account. Another important lesson in online safety and security – always log out of your accounts and keep your password safe, as it seems you can't even trust your best friends!
You might also find the following articles interesting:
TRENDING POSTS