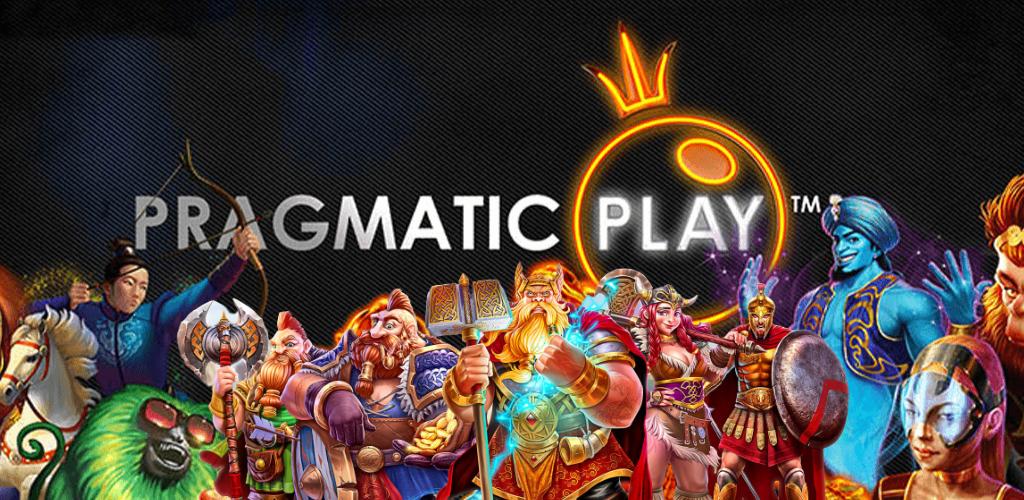 It's been a busy summer so far for Pragmatic Play. The iconic casino games and software developer has spent the past few months releasing all-new casino games, and signing licensing deals with a whole bunch of new markets – everything from sportsbooks to live dealer infrastructure. 
Even so, Pragmatic is still most notable for its huge collection of online slots. They remain a favourite among casino streamers on sites like Twitch and YouTube, not least because of their characteristic of delivering big hits in bonuses. 
Pragmatic Play's collection of slots is growing, a specific theme has been noticeable as of late. Namely, the fact that many of Pragmatic's newest games have the so-called "Collect" feature, sometimes referred to as the "Collect Mechanic". 
It's a popular bonus feature in a lot of modern slots, and it's certainly not limited to Pragmatic Play. But the provider has created a bunch of them in the last six months, and is obviously aware of the demand for these types of games in the casino space. 
Pragmatic Leads the Charge with Collect Slots
Collect slots are essentially those with the main bonus feature consisting of a series of respins (not to be confused with Free Spins). Typically, a player receives 3 respins, and will collect special symbols on the reels. If a winning symbol falls into place, the respin counter resets to 3 again. At the end of the bonus, the winnings are all added up. Of course, with modern slots, these winnings can be supercharged with multipliers, progressive jackpot awards, and other win modifiers. 
As mentioned, Pragmatic has released several such titles in recent months. Perhaps most notable of all is the release of Black Bull slot. The game is a little different from other Collect games in that it brings some of the action into the base game. Roughly translated, you can start collecting prizes before triggering the bonus. Pragmatic believes it's a big deal, and has created a press release for the game, while hinting that the model could be used for other games.  
Players Enjoying New Genres of Games
Black Bull certainly wasn't the only Pragmatic Play game based on the Collect mechanic released in recent months. Greedy Wolf, Barn Festival, and Drill that Gold offer similar features. In addition, Pragmatic is also moving fast into the Megaways format of games. Based on a reel structure patented by Big Time Gaming, typical Megaways games feature over 100,000 ways to win. One of Pragmatic's tactics in this area is to create Megaways games based on its classic slots. So, for example, you will now find Big Bass Bonanza Megaways, Wild West Gold Megaways, and Extra Juicy Megaways at online casinos that host Pragmatic Play's games. 
Arguably, Collect games join Megaways and Book games among the most popular genres of slots right now. The latter refers to the style of game with expanding symbols in the Free Spins bonus. Popular examples include John Hunter slots (Pragmatic) and Book of Dead slots (Play N' Go). The good news for players is that all these slot genres are covered by multiple developers. This means that if you don't like Pragamtic's volatile style for Book games, you can head elsewhere for something different. Even Playtech, which usually does things its own way, has released Book, Collect, and Megaways-style games in recent months.   
New Slots, New Strategy?
Each time a new type of slot hits the online casino scene, chatter concerning slot strategies fires up once again. Understandably, the most committed casino gamers are always on the lookout for ways to get one over on the house.  If there is a way of tipping the odds even slightly in your favour, it is (of course) something you want to do.
Pragmatic's recent flurry of outings has been no exception to the rule, and has led to the usual debate and discussion via various online forums. All interesting enough time with some interesting theories, but the simple fact of the matter is the same rule as always remains:
There isn't (and nor will there ever be) such a thing as a guaranteed 'winning' slot strategy.
To say that slot developers introduce new features (like the Collect Mechanic) to 'fool' players would be a little harsh.  Even so, the thing to remember is that all the new and innovative slot mechanics in the world don't actually have a bearing on your likelihood of winning.
The only two things that indicate whether or not you're likely to pocket a prize are volatility and RTP.  Volatility indicating how often the slot pays out prizes, and RTP showing the proportion of money collected paid back to players.  These things together outline a slot's winning potential – not its gaming mechanics.
Safe and Sensible…
Pragmatic is clearly on to another winner with its recent raft of games featuring the Collect Mechanic. Having hinted that plenty more could be on the horizon, they're obviously confident in the popularity of the new feature to date.
Try it out for yourself and you'll quickly see what all the fuss is about – it really is quite entertaining, and hugely and engaging.
Still, keeping things safe and sensible when giving any online slot a shot is vital. It's easy to be blindsided by the numbers – Megaways games with 100,000 ways to win, for example, seem like a no-brainer.  After all, how can you possibly lose with so many ways to pocket a prize?
As we've said on countless occasions, the only workable strategy for online slots is the strategy that keeps things safe and sensible. You play with a fixed budget, you take your time, and you enjoy the experience. You never take things for granted, and under no circumstances do you chase losses. 
Always remember that online slots (Collect Mechanic or otherwise) should be about entertainment and enjoyment. Place too heavy emphasis on stacking up profits and you'll be setting yourself up for a rough ride.
You might also find the following articles interesting:
TRENDING POSTS