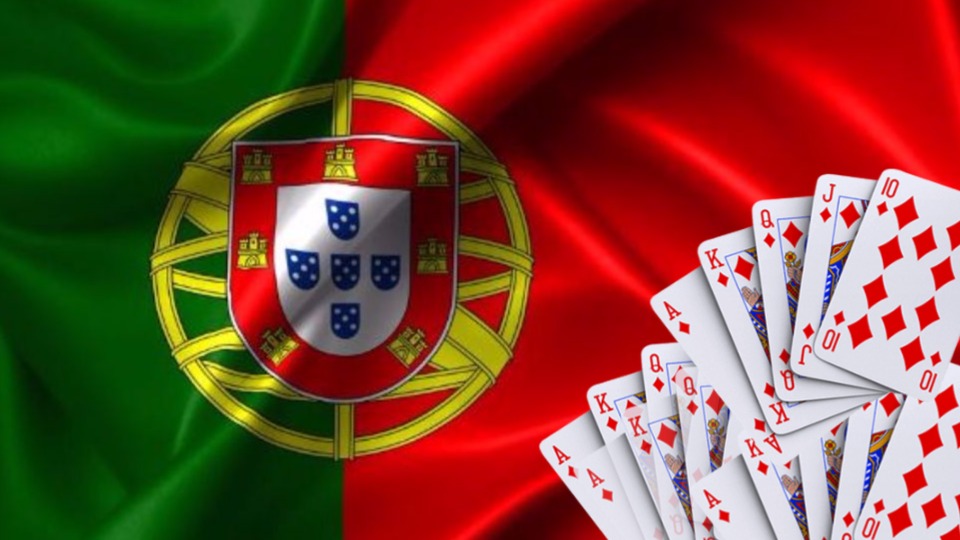 Leading online poker platform PokerStars has successfully expanded its Western European reach by launching online poker and casino products in Portugal. Earlier this year, the brand implemented a shared liquidity pool for players in France and Spain, which is now also accessible to registered players in Portugal.
Since its launch in 2014 and subsequent expansion into regulated global markets throughout 2015, PokerStars' online casino has become immensely popular with amateur and professional players alike. Now, Portuguese players can register in the casino and access over 61 online casino games, ranging from Texas Hold 'em to video poker and online slots.
Part of this expansion has also seen PokerStars partner with the premier supplier of iGaming solutions, NetEnt, on the back of a similar deal with Play'n GO. Following a successful technical integration, NetEnt is the first digital casino supplier to launch in the region through the PokerStars Casino.
Talking about the partnership in a press release, Carl Silverstople — NetEnt Chief of European Market Operations and MD of Malta — had this to say: 'I am very proud that (PokerStars) have selected NetEnt as the very first go-to-market partner for the regulated market in Portugal'.
The company is confident that its portfolio of content, including market-leading games based on hit movies and TV shows like Jumanji and Vikings, will deliver exceptional player experiences to the new Portuguese customer base.
Earlier in June, PokerStars also announced that it would be developing the slots content offered through its online casino by partnering with Swedish iGaming producers, Play'n GO. Customers in regulated markets will gain access to the extensive portfolio of titles produced by the online slots specialists exclusively through the online casino.
In addition to accessing the full PokerStars Casino, players in Portugal were also invited to compete in the brand-new TRIO Series tournament last month as part of the new, European-shared liquidity pool.
The TRIO Series, which invited players from the Portuguese, Spanish and French platforms to compete against each other under the PokerStars umbrella for the first time in iGaming history, was launched with a guaranteed €5 million total prize pool and a €500,000 guaranteed Main Event payout.
In reality, this 78-event tournament smashed expectations by awarding over €6.4 million in prizes. A total of 40,816 players from the three regions registered for the event, with 2,645 playing in the Main Event alone. In the end, the Spanish player 'Ineed1000ETH' claimed the Main Event victory, walking away with a prize of €71,917.
Aptly named in more ways than one, the TRIO Series was the third in a line of successful European events held by the brand. The first was the PokerStars FRESH Series (France Espania Hold 'em), which took place from January 28th to February 11th and outperformed its guaranteed €5 million prize pool by €1,149,751. Also, preceding the inaugural Spanish/French/Portuguese event was the French and Spanish 2018 edition of the Spring Championship of Online Poker (SCOOP), which also surpassed its guaranteed prize pool with a record-breaking total of €11,768,035.
Top Tips for Choosing a Poker Site
As part of the festivities surrounding the long-awaited launch of PokerStars in Portugal, we thought we'd take a look at just a few of the defining characteristics of the web's best poker sites. Whether starting out as an absolute beginner or already playing at a professional level, there are certain things it's worth looking for when choosing a poker provider.
So if you're out to sign up with a new poker site and get the most out of the experience, do so in accordance with the following tips:
Be on the lookout for decent bonuses
Not always as easy as it sounds, given the fact that a lot of poker and general casino bonuses attach such heavy terms and conditions. There's a solid arsenal of freebies out there to take advantage of – ensure you read the terms and conditions carefully. If anything seems too good to be true, it probably is.
Favour poker sites with plenty of traffic
This is important for two reasons – the first being the obvious benefit of plenty of players online at once. The more traffic there is, the more likely you'll find plenty of tables to join with other poker players of a similar skill level to yours. Secondly, plenty of poker traffic tend to be a good indicator of quality. After all, if the site turns out to be low-quality, the average poker player doesn't stick around for very long.
Consider tournament availability
Tournaments are a great way of making your bankroll go as far as possible, maximising your enjoyment and being in with a shot of taking home a tasty prize or two. As you'd expect, some poker sites handle tournaments and special events better than others, so be sure to see what kinds of tournaments they're offering before signing up.
Check out the user interface
Pretty much every online poker site has its own unique approach to the delivery of a simple and streamlined user-interface. Some of which are anything but streamlined and simple. It's a case of seeing how everything is laid out and ensuring it is to your tastes. Particularly for those just getting started, there's no sense making things more difficult than they need to be with needless complications.
Read reviews and recommendations
The very best source of advice when looking to choose a poker site is that which comes directly from those who have tried and tested the respective site before. The average poker player having no reason to tell anything but the truth about their experiences. If any given poker site has earned a predominantly positive feedback and the recommendation of others, it's probably a safe bet.
Try playing for free before depositing
Last but not least, you should not be expected to stump up a penny of your own money, before first being given the opportunity to put the poker site through its paces. Just ensure everything is as it appears to be, play a few hands for free and see if you're convinced. And if you're not, try one of the other thousands of poker sites available right now!
You might also find the following articles interesting:
TRENDING POSTS