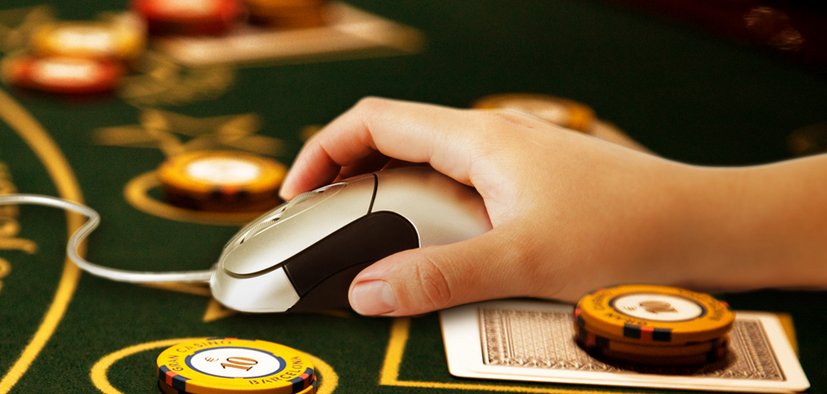 The rise (and continuous rise) of online casino gaming has seen millions of newcomers join the party and start working on their poker face. Even today, every month sees countless new casinos and gaming services added to the mix. Casinos which, in most instances, are every bit as legit as they appear to be.
Unfortunately, there will always be the odd bad apple in the bunch. Where there's money to be made, there's guaranteed to be those who'll do anything to get their hands on it. Even if it means breaking the rules and duping well-meaning gamers out of their hard-earned cash.
It's unlikely we'll ever see a time when dodgy dealers are eliminated from the scene entirely. From casino gaming to sports betting to binary trading and so on, standards vary enormously from one provider to the next. This is particularly true in the online casino arena, which is striving to shake-off its reputation as a risky business.
Making the Right Choice
Finding a trusted online casino, especially if you are new to the game can be daunting as there are so many sites to choose from. Daunting it may be, but it doesn't have to be difficult. Instead, it's simply a case of taking heed of the various lessons learned to date. Rather than making the same mistakes as thousands of other unsuspecting noobs, it pays to be proactive.
Licensing and regulation
For example, one of the quickest and easiest ways to detect a legitimate casino site is to consider its licensing. Or, as the case may be, its distinct lack thereof. You can rest assured that if a casino is officially licensed to do what it does, it'll be keen to share it with the world. Especially if its licensing authority and regulatory body are as well-regarded as the UK Gambling Commission, for example. If in any doubt, you can always ask the casino directly about its licensing or otherwise. Alternatively, you could contact the relevant licensing agency to ensure everything is above board.
Evidence of amateur hour
It's also pretty easy to spot a quality online casino by way of its general professionalism and presentation. These days, it isn't difficult to create and launch a good-looking casino website that does the business performance-wise. Nor is it rocket science to produce quality content and ensure the site you run is predominantly error-free. Hence, if you come across anything that smacks of amateur hour, that's probably what you're looking at. Unless you've complete confidence in the quality and professionalism of on online casino, look elsewhere. It simply isn't worth taking chances when there are hundreds of better options to choose from.
Bogus bonus offers
Admittedly, even some of the most established casinos out there aren't as honest as they could be with their bonus offers. Nevertheless, it's worth considering whether you're being deliberately blindsided for the benefit of the casino. Enormous bonus offers are always tempting. The problem being that the bigger the bonus, the more likely it is to be bogus. OTT wagering requirements, impossible time restrictions, withdrawal limitations and so on – all stand to dilute that "Free £1,000 Top-Up" touted for new customers. It's not simply a case of accessing a fair deal – it's a good measure of the casino's honesty and transparency.
Payments and withdrawals
On a similar note, you'd also be wise to see how the casino in question handles payments and withdrawals. Most of the time, deposits are processed immediately and accepted by way of various payment types. With withdrawals, things have a habit of becoming more time-consuming and complicated. Realistically, there's no reason why you should ever face extensive delays when trying to get your hands on your cash. Nor should commissions and withdrawal fees by payable without justification. Don't take things for granted – take a good look at their terms and conditions regarding payments and withdrawals.
Security and privacy
Contrary to popular belief, the average online casino isn't in fact a hacker or group of hackers working together. That said, this doesn't mean that it isn't a soft target for hackers and criminals. It's the responsibility of the casino to safeguard the privacy and general wellbeing of its customers. Nevertheless, it's the responsibility of the customer to exclusively do business with casinos that prioritise security. Once again, those who do aren't in the habit of keeping things to themselves. See what the casino has to say about security and privacy, before deciding whether or not it's the casino for you.
Customer support
Rather than simply checking for a customer support e-mail address, live-chat facility of telephone number, why not put it to the test? Submit a handful of simple yet important questions and see how quickly and professionally they're answered. This is one of the best ways of gaining invaluable insights into how the casino operates. If they provide you with a prompt response and appear to know what they're talking about, you're probably in safe hands. If you're kept waiting indefinitely and fobbed-off with scripted garbage, don't waste your time.
Reviews and recommendations
Last but not least, be sure to check out as many independent reviews and recommendations as possible, before making your final decision. Try not to read too much into sponsored reviews and affiliate recommendations, which for obvious reasons can be misleading in the extreme. If there's even the slightest hint of bias, you could be led down entirely the wrong path. Stick with honest and impartial reviews that aren't afraid to tell it like it is. No casino is 100% perfect, so don't be fooled into thinking otherwise!
In a nutshell therefore, online casino gaming can be as safe or risky as you allow it to be. Do your homework and let common sense be your guide, rather than taking chances on an unknown. And once again, if you come across anything that screams amateur hour, that's your cue to walk away and try somewhere new!
You might also find the following articles interesting:
TRENDING POSTS