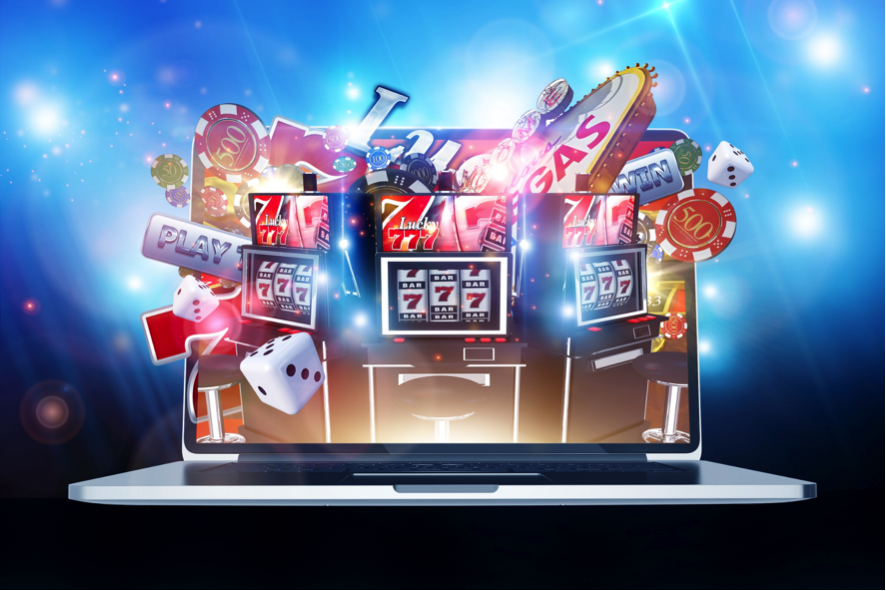 Believe it or not, prehistoric excavations have found evidence of dice games being played by the earliest human ancestors. No matter where you look, gambling is one of the oldest known hobbies of mankind.
Fast-forward to modern times and gambling of course continues to be an extremely popular pastime. Some people (though fewer than you might think) even manage to make a career out of it. More than two decades ago, online gambling began taking its first steps. The first software was developed in the early 1990s, opening up a whole new world of possibilities for this industry. Mobile casinos officially got going in 1994, at which time there were just 18 games on offer!
Today's online gaming industry is booming and hasn't ceased growing over the last 22 years. By the end of 2017, it's expected to be worth $100 billion. And for the most part, it all comes down to ever-changing technology.
The Internet
In the 21st century, it's pretty much a prerequisite for companies to have an online presence in order to be successful. This couldn't be any truer for online casinos, which use the comprehensive availability of the Internet to increase their presence. Faster Internet connections, fiber optic, Wi-Fi, tablets, computers, laptops, etc., all of these factors have contributed to changing online gambling.
Mobile Gaming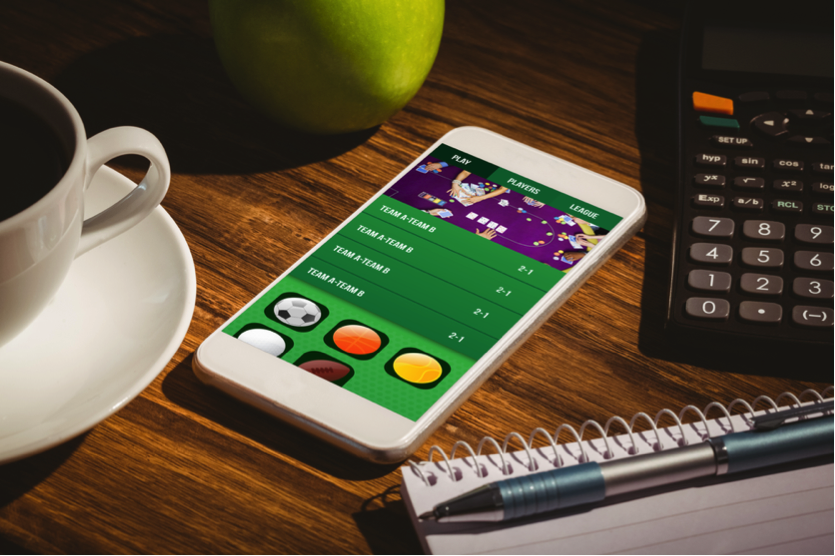 The boom in gaming online has in large part been due to new technologies enabling players to access their favourite games, without having to leave the comfort of their own home. The advent of mobile gaming meant that players could take their entertainment with them, anywhere at any time. Nowadays, any reputable online casino, such as Roxy Palace, offers a full, rich and capable mobile gaming experience, right there in the palm of your hand.
Virtual Reality
Virtual reality is no new development. However, recent advances are allowing the technology to be adapted to different applications – online gaming being one of them. Online casino games are becoming increasingly interactive, and the use of virtual reality headsets is taking online gaming into a whole new dimension. One where players can immerse themselves in their chosen games with greater realism than ever before.
Video and Live Streaming
A key draw of "live casino games" is the combination of the social aspect of brick-and-mortar casinos with the convenience of online casino gaming. Players get to experience something similar to being in a real casino, without having to leave their own home. The game no longer depends entirely on a website's robots, making for a far more realistic and immersive experience.
Social Gambling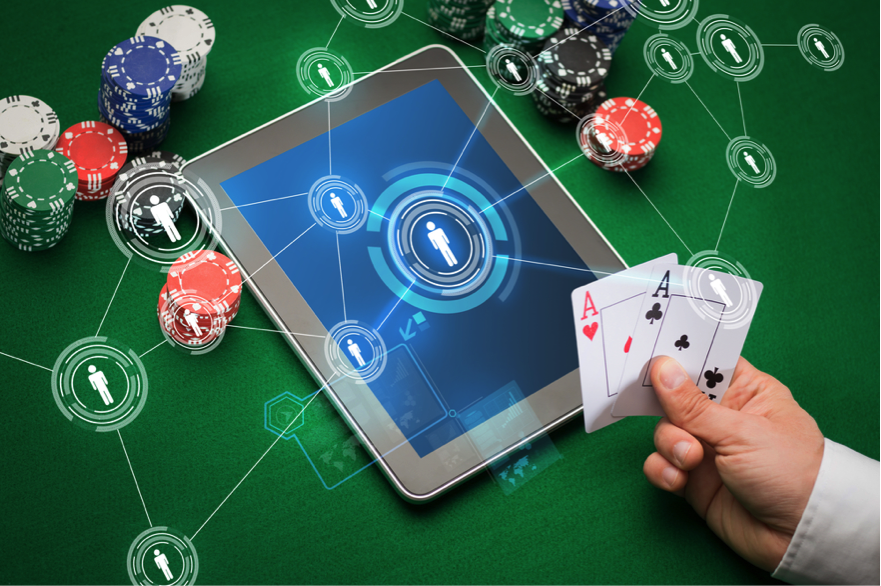 Social gambling is a relatively new type of online gambling. Nevertheless, it is expected to be a $4.4 billion niche market by the end 2017. The term refers to playing casino games on social networks, which can be played via desktop or mobile devices. Perhaps its biggest difference to standard online gambling is that social gaming doesn't involve real money. However, just like with other social games played on social media, players can spend money as a way of buying chips, gifts for other players, receive VIP upgrades etc. But whatever happens, they won't receive anything of tangible value for their participation or wins. The interest in social gambling comes from the elevated level of interaction, rather than the pull of big prizes.
Increased Security
Just like with traditional casinos, security is a major concern when it comes to online gambling. Security refers to the player's funds, as well as their banking and personal information. With all the money that goes in and out of online casinos, the technology that runs them has to be 100% reliable.
There are several technologies that online casinos use to keep their players secure. First is the use of 128 or 256-bit Secure Socket Layer (SSL) Data Encryption Protocols, which are virtually impenetrable. Complex code scrambles the financial, personal and login information of users with the same level as security as that provided by your everyday bank.
Software Performance
Last but not least comes the actual software today's online casinos use. Real Time Gaming (or Secure RTG casinos) is typically the most secure and dependable online casino software. Other companies depend more on Playtech or Microgaming assets, which are consistently tested for fair-play and randomness. As long as you do your research and make sure the online casino is reputable and secure, it's surprisingly easy to find an online casino you can trust. By contrast, take things for granted and you put yourself, your finances and your personal data in harm's way.
In Summary
To sum things up, the rise of online gaming can be attributed in large to each of these technological advances, not to mention on-going growth and innovation in the industry. Technology has made significant contributions to the convenience, security and overall entertainment value of online casinos. It has proved to be a serious catalyst for the industry, providing millions of players with access to the online casino gaming that was previous the stuff of fairy-tales. It has also opened up casino gaming to a whole new set of players, with the creation of significantly more games of all kinds to suit anybody's taste.
Technology has also made this industry more interactive, eliminating the isolation once associated with this activity. At least, for those who prefer the social aspect of casino gaming. At first, offering players the possibility of enjoying their favourite games without leaving home was enticing enough on its own. But as time went by, it wasn't enough for the more demanding gamer. Live dealers and virtual reality technology are taking online gaming into entirely new territory – closing the gap between online casinos and traditional establishments like never before.
In short, technology was responsible for the creation of online casino gaming and continues to map out its future. While its path has brought about more than its fair share of obstacles, the majority of the changes have been positive.
Given that today's online casino technology would have been considered an elaborate dream 20 years ago, you can't help but wonder how different things will look a couple of decades down the line!
You might also find the following articles interesting:
TRENDING POSTS