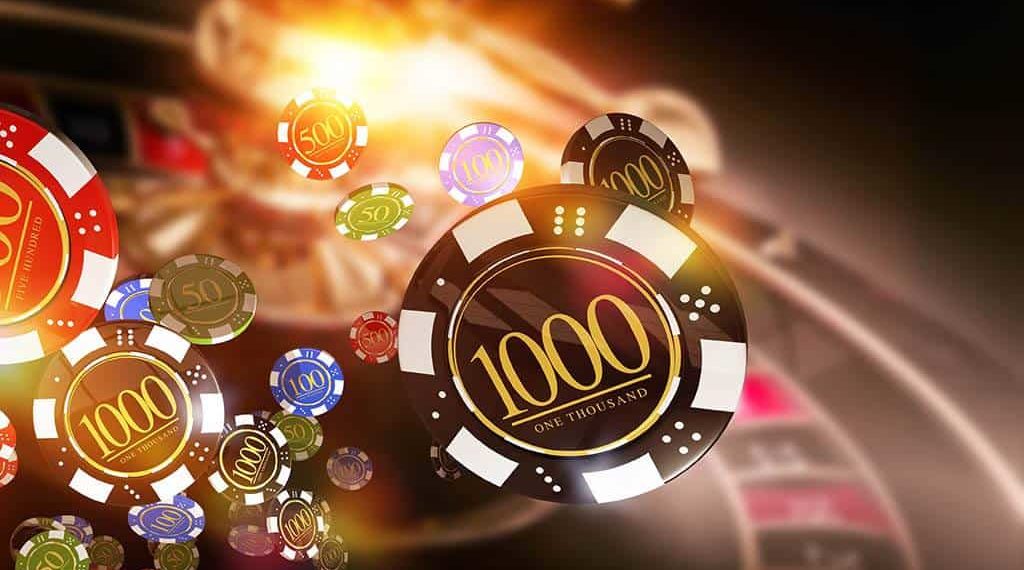 Online gambling has become an everyday source of entertainment for tens of millions of people worldwide. Among which, the overwhelming majority will never encounter any real issues or difficulties along the way.
Still, to ignore problematic gambling or pretend gambling addiction doesn't exist is irresponsible to say the least.  These days, each and every responsible online casino and gaming provider plays a role in detecting and preventing problematic behaviour where it occurs.
Unfortunately, no enforced measures are restrictions can completely eliminate problematic gambling from the equation. This is why it is a subject that should be revisited on a regular basis, in order to help those taking part stay safe.
With this in mind, what follows is a brief overview of several simple yet important tips from the experts on how to stay safe when gambling online:
Set Your Budget First
First and foremost, it is essential to establish your budget ahead of time and ensure you stick to it like glue. Setting a budget means carefully considering how much money you can afford to lose, which should be 100% disposable income that is not needed for anything else. Given that you are statistically more likely to lose than win when gambling online, you need to be realistic and assume that your gambling budget will probably be wiped out in its entirety.
Set Goals and Limitations
Along with establishing a budget, it is also a good idea to set strict goals and limitations for your gambling activities. For example, a player with a weekly budget of £50 could set the goal of £500, meaning that if they're lucky enough to accumulate £500 in winnings at any point during the week, they cash out and walk away. Or perhaps, if this £50 budget is reduced by £20 during any specific day, they again walk away and try again another time. Limiting the time you spend gambling is also essential.
Choose a Responsible Operator
There are plenty of independent resources doing the rounds right now that can make choosing a quality gambling site much easier. Nevertheless, it's ultimately down to you to ensure you do business exclusively with a responsible operator you can trust. Sites like these can be a great way of narrowing down the field, but it is also advisable to obtain a second opinion in the form of real-life customer reviews and recommendations. Prior to signing up and getting started, conduct a few background checks to see what customer opinion says about the casino in question. If they've earned a decent track record among past and present gamers, they're probably a safe bet.
Licensed and Regulated Casinos
Under no circumstances is it advisable to set your sights on an online casino that isn't appropriately licensed and regulated. Licensed and regulated casinos are those that have passed extensive quality and responsibility checks, and are also subject to periodic audits to verify their fairness. Not all casinos up and running these days are licensed and regulated, but those that are not are generally best avoided.  Always look for evidence of licensing and regulation, or check with the appropriate licensing body in your country to find out whether or not they carry a valid licence.
Read the Terms and Conditions
It's not the most enjoyable or glamorous aspect of online gaming, but ensuring you read all the terms and conditions is nonetheless essential. The reason being that when you sign up with an online casino, you effectively enter into a contract of sorts with the operator. You agree to each and every term and condition published by the casino, so it's important to ensure you know exactly what you are getting yourself into. Not all terms and conditions are as fair, reasonable or responsible as they could be – your job is to ensure you know what the casino in question is all about. Even if you're pointed in the direction of a high-quality casino by way of satisfied customer reviews, it is still your job to consult the terms and conditions in full.
Beware Bogus Bonus Deals
Contrary to popular belief, casino bonuses are not gestures of kindness or generosity on the part of the casino. Instead, they exist exclusively to tempt newcomers into signing up and taking part in the action. And in doing so, hand more of their hard-earned cash over to the casino. It's not that casino bonuses cannot be great and worth taking advantage of, but more a case of acknowledging the fact that not all casino bonuses are all they appear to be. If you're out to keep the odds stacked in your favour, you'll want to be strategic with the bonuses you take advantage of and the deals you decline.
Remember What it is All About
Last but not least, absolutely nothing matters more than remaining mindful about what online casino gaming is all about. Contrary to popular belief, gambling never has been and never will be a money-making venture. Instead, it's all about the enjoyment of the experience. Each and every time you gamble online, you're supposed to have a good time from start to finish. If not, you're treading a dangerous path as it is difficult to make rational decisions when clouded with emotions. Hence, it is often said that when the fun comes to a stop, it's time to stop entirely.
Self-Exclusion Where Necessary
If you find yourself in a situation where your gambling habits are getting the better of you, you may want to consider self-exclusion. This is where you voluntarily restrict your access to any given online casino or a series of online casinos for a specific period of time. Self-exclusion can be activated by contacting an online casino directly, requesting that your account is put on hold and your access to the site suspended for a set period of time.
You can also contact any online casino's customer support team directly if you have any questions or concerns on the subject of responsible gambling.
You might also find the following articles interesting:
TRENDING POSTS