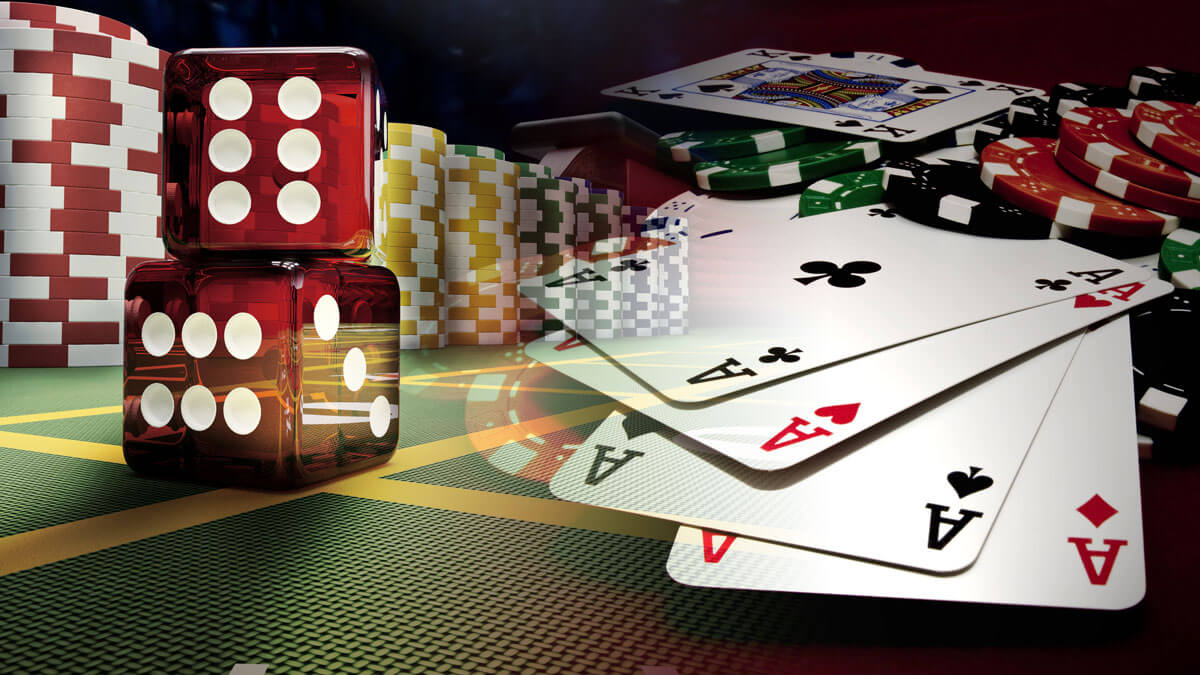 Sensible bankroll management holds the key to safe and enjoyable gambling.  The idea is that you never bet with money you cannot afford to lose, and you know exactly when to walk away.
Gambling is a pursuit for those who have at least a moderate amount of disposable income to dedicate to the cause. For those who are just about (though barely) making ends meet, the best advice is to avoid gambling entirely.
Or is it?
The prospect of being able to gamble for free sounds somewhat ludicrous.  By its nature, gambling is a pastime that involves putting hard currency on the line. You place your bets, you play the game, and you await the outcome – the essence of all gambling activities.
Hence, to remove the money from the equation is to render the whole thing unviable.
Or is it?
Surprisingly enough, the answer to both questions is…no. 
For the record, we're talking exclusively about online casino gaming.  Heading to a real-life casino without a penny in your pocket and you're in for a session as a spectator. You won't be able to take part, and you'll most likely just get in the way.
Online, it's an entirely different story. With penny slots and the like, you can gamble to your heart's content with almost no money to your name. But what really makes the difference when gambling online is how you can join the action 100% free of charge.
Too good to be true?
Not at all – here are just a few ways you can gamble online, without putting or penny of your own money on the table:
1 – Freeplay Slots 
First up, online casinos will do just about anything to get potential punters hooked.  This includes allowing people to play almost all of their online slots for free. Head to any decent casino and you'll probably be able to play their entire catalogue of slots with virtual credit. 
Of course, playing with virtual currency means that you only stand to win virtual currency in return. You can't expect to play online slots for free and pocket cash prizes, or it's something we'd all be doing.  But with (literally) thousands of incredible online slots available for freeplay, there's an eternity of epic enjoyment you can dive into for free.
2 – Free Bingo 
Increasingly, online casinos are allowing new players to sign up without having to deposit funds in their accounts.  Where this is the case, there's often the opportunity to take part in a wide variety of free games.  One example of which is free bingo – free games are hosted by most bingo providers on a regular basis, and are open to anyone looking to take part.
This therefore means you could technically be in with a chance of winning a cash prize, without having placed any of your own money on the line.  Just as long as it is free to sign up in the first place, there's nothing stopping you taking advantage of all the free bingo you like. 
3 – Free Poker Tournaments 
It's a similar story with online poker rooms, where making something from nothing can be surprisingly easy. Signing up with an online poker room is almost always free of charge. There's nothing to pay, and you do not have to deposit any money into your account.  Once you are up and running, you can take advantage of all the free goodies on offer. 
This includes not only freeplay poker tables where you play purely for fun, but also freer poker tournaments. Often hosted on a daily basis, free poker tournaments offer genuine cash prizes for nothing in return. True, the prize pool may be limited to £50 or less, and you could find yourself up against hundreds of other players. Even so, where else could you play poker for free, and still away with a prize in your pocket?
4 – Free Spins 
One thing to be aware of with free spins is the inevitable terms and conditions that apply. With online casino gaming, the term 'free' is open to interpretation. When signing up with an online casino, you may well be offered a whole bunch of free spins. Assuming no deposit is required on your part, there's technically no catch – the spins are yours to do with as you please.
However, free spins are never the same as paid spins. You might hit the jackpot with your free spins, but still be denied any real payout. With free spins, heavy restrictions are placed on how much you can win, and how much of your own money you would need to spend to be eligible to withdrawal your winnings. It's still a viable way of playing for free, but isn't a realistic way of making money.
5 – Free Bonus Credit 
The same also applies to free bonus credit – i.e. any bonus funds you are credited with when opening your account. No-deposit bonus offers can be fantastic, giving you a chunk of bonus credit to play for, without having to deposit funds.  Technically speaking, there's no risk and no catch. 
Free bonus credit can be used to play almost any games in a casino's collection. Great for getting a feel for what's on offer, and for making the most of your empty pockets. But as with free spins, it's hard to turn bonus credit into a profit.  Terms and conditions apply, and should be consulted carefully.
6 – Free Slots Tournaments 
Last up, countless online casinos host slot tournaments on a weekly basis. There's nothing to pay to take part, with the possibility of walking away with a decent cash prize.  Even if you don't strike it lucky on the day, you could still be looking at hours of enjoyable casino gaming for free. 
If slots are your thing, looking into the best online slots tournaments comes highly recommended.  In some instances, the top prize is free entry to a higher-profile paid tournament, where you could turn your zero bankroll into something much bigger. 
You might also find the following articles interesting:
TRENDING POSTS