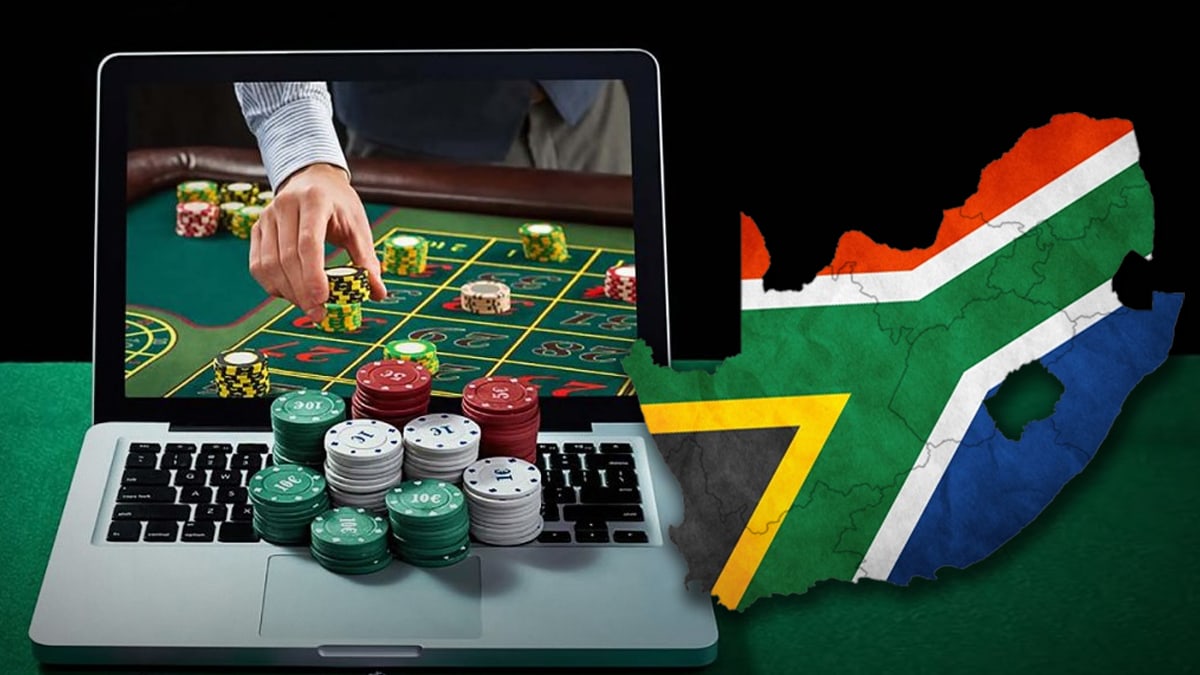 The Internet is often taken for granted in the west, being almost omnipresent in Europe and North America. However, many developing countries around the world have only recently seen true expansion of its availability. 
South Africa is one example – a nation that has suddenly found itself on the radars of countless online casino operators.
Why is South Africa a Target for Online Casinos?
South Africa is seen as a key market for the online casino industry in 2021 and beyond, as internet availability in the country has increased massively. More than 56 percent of the population now has access to the Internet, compared to only 10 percent in 2009. When the Internet was enjoying a boom in the west in the early 2000s, only around 7 percent of the South African population was online.
Technology and infrastructure have improved over the last decade, with faster internet speeds now more commonplace. In addition, smartphones with internet capabilities are becoming more affordable. Around one-third of the country's population own a smartphone now, and this will continue to rise in the years ahead.
Online casino operators understandably see South Africa as a market with huge potential, as the culture in the country is a lot like the west. People in SA have similar interests to those in Europe and North America, with gambling being particularly popular. 
Therefore, the market in SA today is akin to how it looked in Europe when internet accessibility first became widespread. In 2002, the UK had around the same proportion of internet users as SA has in 2021. Now, that figure has shot up to 92.5 percent in Great Britain. 
Online casinos have flourished in the country in that time, and the same could easily happen in South Africa.
Which Operators Are Emerging in the Country?
There are already some world-renowned brands that have managed to get their feet in the door, along with some lesser-known South African companies taking advantage of the current market.
One example of a South African casino that has started to make a name for itself is Springbok Casino. This site has received rave reviews and ranks highly among South African online casinos, due to factors such as excellent bonuses and a great VIP scheme. In addition, it has 24/7 customer support and a range of payment options to suit different players' tastes. This site was founded in 2012, and it emerged at the perfect time to cement its status as a frontrunner in the country's casino industry for the boom that is now occurring.
Another popular choice that's emerging in SA is ZAR Casino, which is a newer brand on the block. It has only been in existence for a few years, but it already has more than 200 games on offer. In addition to having various bonuses on the games, the site offers players the chance to win a Ford Ranger. 
Which Subsections of Casinos Hold Most Appeal in SA?
The most popular subsections of online casinos seem to be consistent around the world, but operators often adapt slightly to appeal to new markets. In South Africa, it is already clear that the most played online casinos games are slots, but table games are also well-loved. 
Slots
Slots were one of the main driving forces behind the success of online casinos in the west, and the same will most likely prove true for the industry in South Africa. The main reason why slots are such a selling point for online casinos is in the variety they can offer. 
There are games based on popular culture in the form of television series and films, titles based on sports, and offerings that borrow themes from periods of history such as Ancient Greece. No matter what a player is interested in, they will surely find a slot that suits their needs.
There are already several slots on the market that should have a big impact on the online casino market in SA. Wildlife is a common choice for developers, and some of the top slots are based on big game found in Africa. Some famous examples include Raging Rhino, Buffalo Blitz, and Soccer Safari. One of the most iconic games of all time is also based in Africa. Mega Moolah features wildlife on the reels, but is best known for its extraordinarily high payouts.
Table Games
Traditional casino table games there are also likely to have a powerful draw in South Africa. There are 39 land-based casinos in the country, highlighting the nation's love for games like roulette and blackjack.  
Many South African players will certainly see the appeal of live casino options, which have seen a surge in popularity in 2021. 
One of the most popular card games in South Africa is rummy, which generally doesn't appear much as an online casino game. Operators may have to work out some way to include this game to market themselves to players in the country.
Poker
With South Africa's internet usage hovering around the same mark that the UK's in the early 2000s, chances are there will be a poker boom in the years ahead. The UK had its poker boom around 2003, and at this time internet poker sites became a major craze. Because poker is so easy to get the hang of and enjoyable to play, it has universal appeal.
There are also a few well-known poker players from South Africa who have helped promote the game. The best-known player from SA is Raymond Rahme, a man who has been around since the start of the poker boom in the west.
In his career to date, Rahme has pocketed more than $3 million in tournament winnings. Other notable poker stars from the country include Jarred Solomon and Darren Kramer. There are likely to be many other experts emerging from SA in the next few years as interest in poker spreads.
Is South Africa a Model for Other Countries to Follow?
Online casino operators will look at South Africa and see it as a thriving model to follow for other developing countries. Businesses must keep an eye on territories in which internet usage is becoming more widespread.
Once these countries have been identified, it's a case of getting in quickly and offering welcome packages that appeal specifically to people in that country.
You might also find the following articles interesting:
TRENDING POSTS