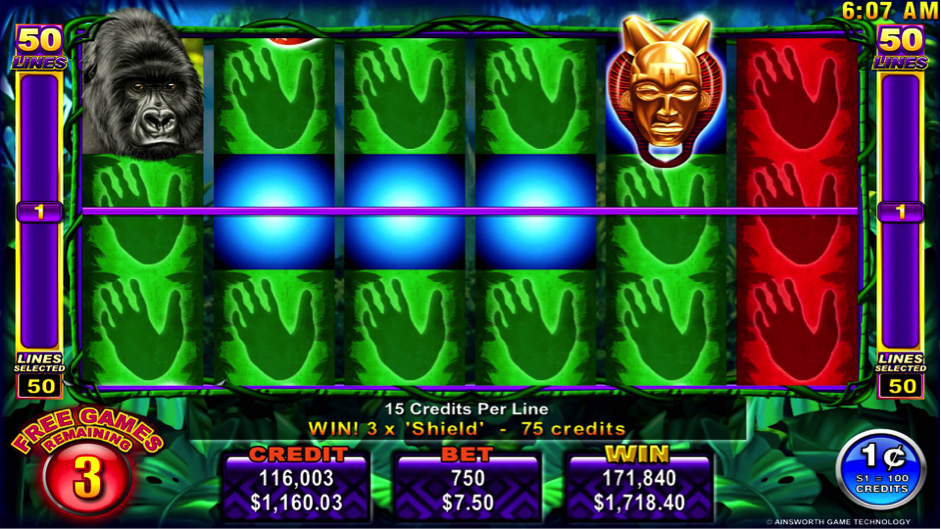 Today's slot roundup is about all things big. Simple as that, really! We thought we'd take the opportunity to introduce you to some of our all-time favourite slots – both of which prove that simplicity is often the best possible recipe for success. Big Wheel and Big Thunder both serve up an absolute ton of enjoyment, though do so in very different ways. Read on for more:
Big Wheel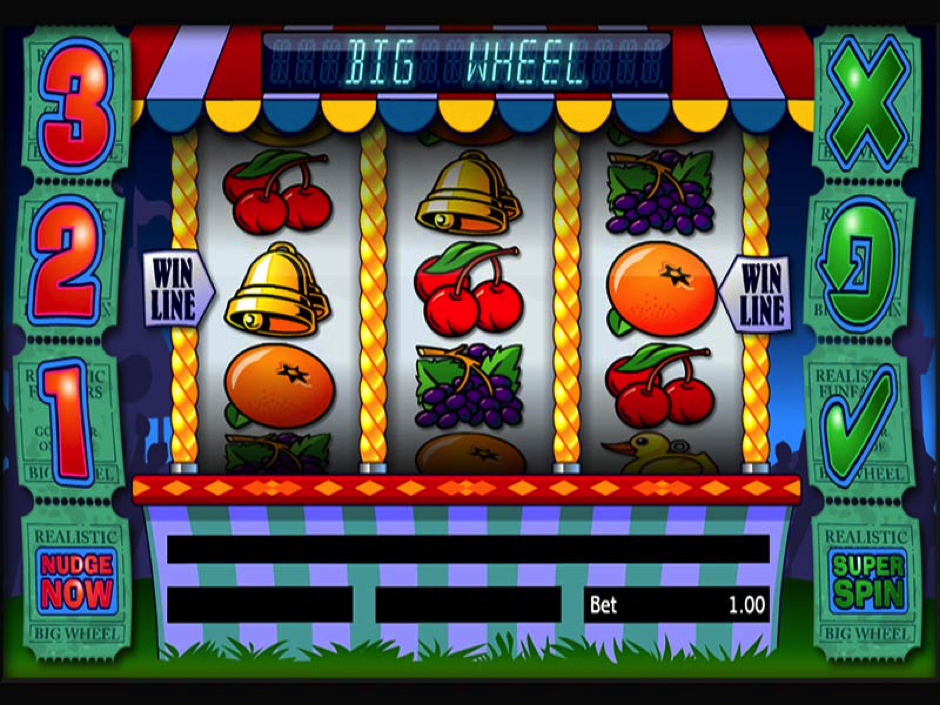 First up, you probably won't find many online slots out there that recreate the classic fruit machine experience better than this. Realistic Games really has something of a masterpiece on its hands with Big Wheel, which is just about as close to the traditional funfair experience as it's ever going to get. Three reels, one single payline and spins available from 25p up to a maximum of £100. It's one of the very few online slots out there to feature nudges, while at the same time taking the traditional fruit machine experience so much further with a whopping SIX mini-features all of its own.
In terms of visuals, sound effects, animations and so on, Big Wheel ticks all the right boxes in spades. It uses all the classic symbols you'd expect, with prizes on offer during normal play of anything from 5X to 30X your stake for lining up three in a row. There's also a symbol with the Big Wheel logo on, which you'll need to land on the central reel to activate one of the bonus features. Said bonus features being allocated at random and looking a little like this:
Super Jackpot. Instantly win the 3 ducks jackpot with the opportunity to repeat the win up to nine more times.
Round About. Hit the button to stop the light flashing around the wheel and wherever it lands, that's the prize you win.
Roller Coaster. Hit the button to reveal how many steps forward you'll take – the further you progress, the more you win.
Crazy Reels. As the name suggests, spin the wheels like crazy a random number of times until you land a collect. At which point, all accumulated prizes so far will be paid out.
Ring The Bell. This is an automatic nudge feature that continues until there is at least one bell in the central line. Substantial prizes to be won along the way.
Duck Shoot. A rare and unusual example of a skill mini-game where you'll need to time when you press the button to keep all the lights lit. You'll get three shots at doing so, which again can mean superb cash prizes.
Both the crazy reels bonus feature and the super spin nudge feature can activate at any time during normal play, if you fail to land a winning combination. Which makes a real difference to the base game in general, given that even when you experience a relatively dry spell, chances are you will still trigger one or more of these bonus rounds from time to time.
So as can be seen, Big Wheel is essentially a classic and hugely playable fruit machine given a serious 21st century twist. It looks great, the gameplay is fantastic and there are more than enough special features to keep things entertaining long-term. Don't be fooled by its cute and cuddly appearance however – Big Wheel is surprisingly high on the variance scale.
Big Thunder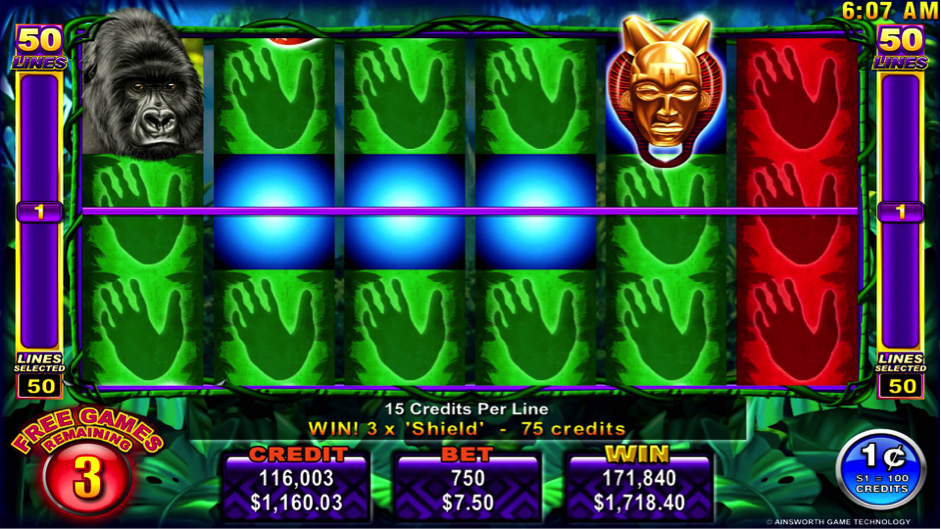 Next up, Big Thunder really couldn't be more different by way of both gameplay and theme alike. This time, Ainsworth Technologies delivered the goods in the form of a five-reel slot with a total of 20 fixed paylines and spins that start at 30p and go right up to a whopping £3,000 each. With plenty of jackpots and special features to play for, Big Thunder offers high rollers in particular the opportunity to take home quite extraordinary cash prizes.
The action takes place deep in what can only be described as a rather sinister looking rainforest, where you're joined by the usual playing card values, a snake, a shield, a mask, a waterfall and a gorilla…among others. The latter serving as the wild symbol in the game, though curiously isn't worth anything by itself for lining up winning combinations with no normal symbols involved.
The scatter takes the form of the game's logo and you'll be needing at least three of them for an instant prize. Three, four and five being worth a prompt payout of 2X, 20X or as much as 50X your stake. And as an added bonus, you'll be transported over to the bonus reel feature with 15 free spins to play with.
This sees the standard set of reels being replaced entirely, with absolutely no playing card values left over. What's more, the usual prizes payable as far as the other symbols are concerned are stepped up significantly. During this round, the wild gorilla symbol can be worth 70X your wager. Along with a new set of symbols, you will also note a sixth reel added to the mix. Packed with 5X and 3X multipliers, all you need to do is land one of these values during each spin for the respective multiplier to be activated. There are also scatters on the sixth reel, making it even easier to re-trigger the free spins bonus round as it plays out. And if you manage to get six of the scatter symbols on screen at the same time, you are looking at a cash prize worth 200X your bet.
Big Thunder also scores big points for having four potentially enormous jackpots on offer the Mini, Minor, Major or Grand jackpots. These can be accessed upon lining up a five-strong winning combination during normal play, though their allocation is determined purely on a random basis.
Despite not being particularly won over by its visuals initially, it has to be said that Big Thunder grew on us pretty quickly. The addition of the sixth reel is a great touch, the free spins bonus round is seriously enjoyable and the base game itself doesn't disappoint. Admittedly, those four jackpots are extremely hard to get anywhere near, but still…it only takes one more spin to find out!
TRENDING POSTS