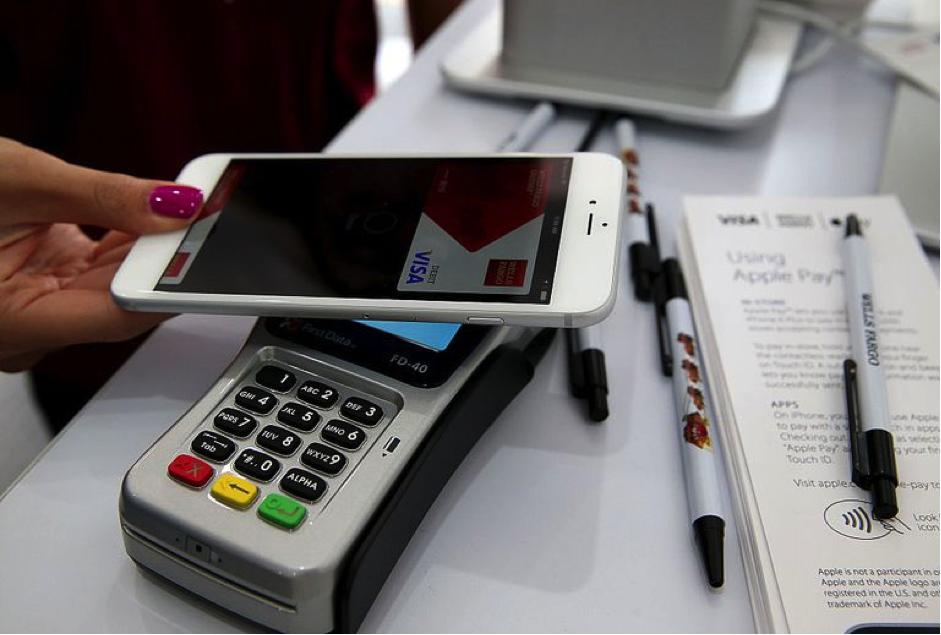 If you've started reaching for your smartphone as readily as your wallet, you're far from in the minority.
Mobile payments started out as a somewhat niche concept, limited to just a few top-shelf devices with NFC technology. For those lucky enough to have NFC-enabled mobile technology, comparatively few merchants accept mobile payments. Even just a few years ago, mobile payments still hadn't gained nearly the kind of traction many analysts had predicted.
It's taken some time, but it seems we've finally reached a turning point. For millions of businesses and consumers worldwide, mobile payments are becoming the new standard for various everyday transactions. From picking up groceries at your local supermarket to online casino gaming (https://casinokomplett.com/zahlungsmethoden/handy-zahlung), there's almost nothing you can't buy with your mobile device.
Apple Pay, Google Pay, PayPal One Touch, Venmo, Square Cash – just a few of the big names that are revolutionising modern commerce.
Projected Growth and Expansion
The on-going search in the penetration of smartphones in developing and emerging nations alike is fuelling the growth of the global mobile payments market share. The biggest contribution of all continues to come from Asia's Pacific regions, but explosive growth across much of the west is expected over the coming years.
In fact, a recent report published by Allied Market Research revealed that the total global mobile payments market generated a record $601.3 billion in 2016. More impressively, this is expected to increase to more than $4,573.8 billion by 2023.
That's a total market value of more than $4.5 trillion, from a niche payment method that was considered little more than a fad just a few years ago.
As for the appeal of mobile payments, consumers and businesses polled cited predominantly the same benefits. Along with the convenience of always having your wallet right there in your smartphone, there's also the safety and security of mobile payment gateways. On paper at least, making payments using approved mobile technology can be significantly safer than a traditional credit or debit card payment.
Finding a Good Mobile Payment Casino
For the most part, the process of finding a good mobile payment casino is the same as finding any good casino. There's a growing number of major casino brands now accepting mobile payments, but this doesn't mean they're all of the same high quality standard. Hence, if your preferred payment method is mobile and you're on the lookout for a quality casino, it's worth prioritising the following:
Gaming Variety
Some online casinos offer a few dozen games – others take variety to extremes with several thousand games to choose from. While bigger isn't always better, it still makes sense to sign up with a casino with a decent library of games available. Some online casinos stick with online slots, others are more about classic table games and there are those that focus on sports betting. Match your personal preferences with a casino that offers a decent selection of games, rather than a handful of low-grade offerings.
Payment and Withdrawal Policies
All online casinos have their own unique policies when it comes to payments and withdrawals. Irrespective of the payment method you intend to use – including mobile payments – you need to check these policies carefully. As a rule of thumb, any casino that imposes commissions, charges or processing fees of any kind for payments or withdrawals should be avoided. There's really no justification for these kinds of charges. In addition, you'll also want to check their payment processing times, minimum deposits, maximum withdrawals and so on. The best online casinos are those that are most flexible and accommodating – not those with restrictive policies in place for no good reason.
Bonuses and Promotions
From time to time, you might come across the odd casino offering exclusive bonuses and promotions for mobile payment customers. Hence, it's always worth being on the lookout for those. In any case, it's wise to take a step back and think carefully about any bonuses you intend to accept. A word of wisdom to heed – the more generous bonus, the less likely it is to be real. When casinos publish offers of four-figure rewards simply for signing up, they're not exactly being liberal with the truth. Once you've brought the terms, conditions and wagering requirements into account, it's unlikely you'll even see a penny of this money. Hence, you need to gauge your expectations realistically. Stick with smaller bonuses with sensible wagering requirements, rather than those that are clearly too good to be true.
Customer Support
A brief but important note, it's useful to check what kind of customer support is provided, before signing up. Some casinos provide 24/7 support by way of live chat and telephone. By contrast, others offer nothing more than an email address and keep their customers waiting days for a response. There's every chance you'll need to contact customer support at some point in the future, so you may as well see how they handle things.
Mobile Gaming
If you're all about mobile payments, it's probably safe to say your mobile device is a big part of your life. Hence, you might as well choose an online casino that delivers the best possible mobile experience. Some casinos produce incredibly intuitive and enjoyable mobile versions of their primary desktop sites. Others short-change mobile players in a big way. If you intend to gamble on the go, see how well (or otherwise) the casino caters to the needs of mobile gamers. Remember – you can always put an online casino to the test, before depositing a penny in your account.
Customer Reviews and Feedback
Last but not least, there's no better way of finding out what a casino is all about than by consulting customer reviews and feedback. Not all reviews and recommendations on the web can be trusted – there's a lot of affiliate marketing activity happening. As a result, you need to carefully consider the transparency and objectivity of the reviews you read. Those that come from genuine customers are the most reliable of all – anything with a marketing 'vibe' to it should be taken with a pinch of salt.
You might also find the following articles interesting:
TRENDING POSTS