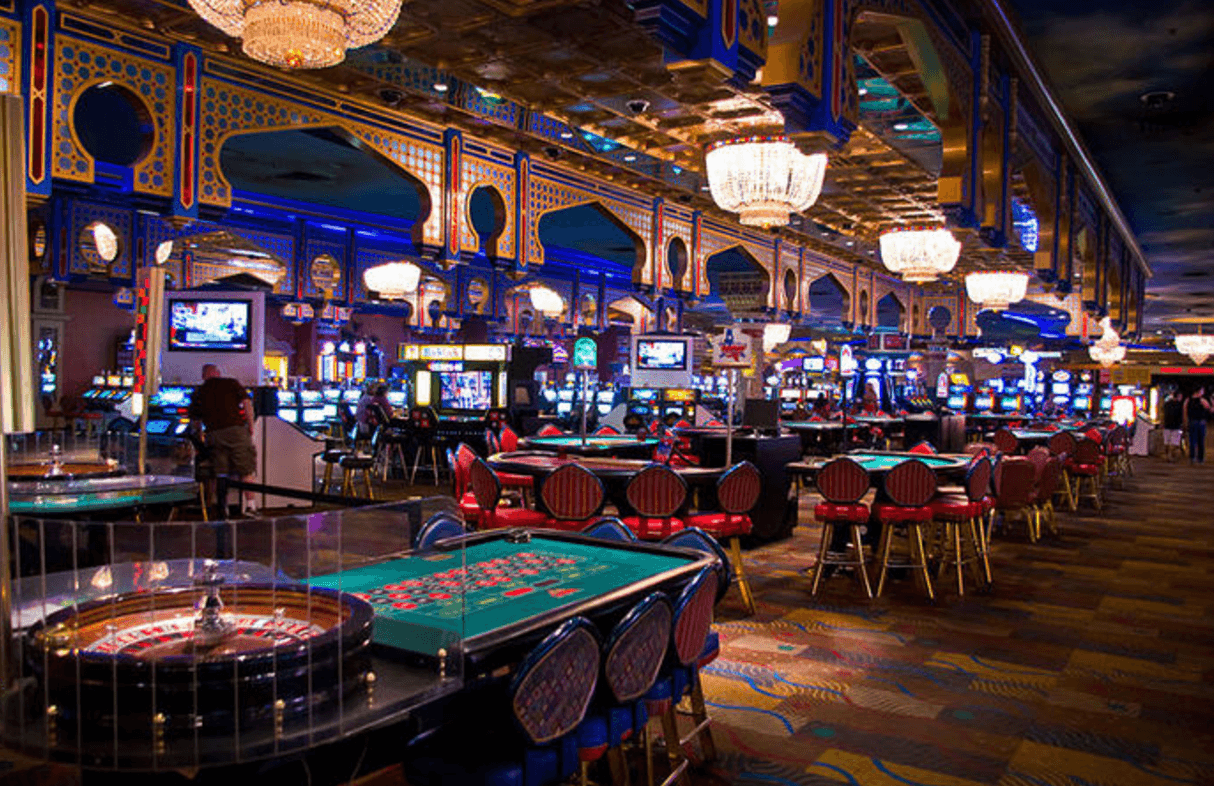 It's fair to say that the casino industry as a whole has been through some turbulent times in recent years. While revenues and the number of players of gambling games have increased exponentially, the same cannot be said for their land-based equivalents. From bingo halls to casino resorts, physical gambling locations have suffered from a decrease in footfall through their doors.
In fact, the decline has been so severe in some regions that it has caused some to call into question the future of the industry as a whole. Given that more people than ever before are turning to online casinos primarily or exclusively, is there really much of a future to speak of for the traditional casino industry? Or are we looking at a long-term picture where land-based casinos eventually become more or less obsolete?
The Disruption of Land-Based Casinos by Technology
We are living in the era of the mobile device – one unassuming piece of technology has caused disruption to a number of industries, gambling included. While there has been an exponential rise in the number of casino players on mobile phone apps and websites, the reverse has been occurring at casinos across the world. Advances in technology mean that existing and increasing numbers of new gambling fans now have the ability to enjoy their favourite casino games in the comfort of their home or on the go.
The land-based casino industry is not alone in this, as advances in technology disrupt its business model like it has dozens of other sectors. So what does the future hold for physical casino attractions? The answer is that the future prospects for the industry look challenging. With many casinos failing to attract gamblers, only those operators that innovate and keep up with the times will be able to remain relevant and competitive.
However, as the decline in revenue has crept up over recent years, salvation may come from an unlikely source; technology. The same cause of the shakeup in the land-based casino industry may very well turn out to be also what saves it.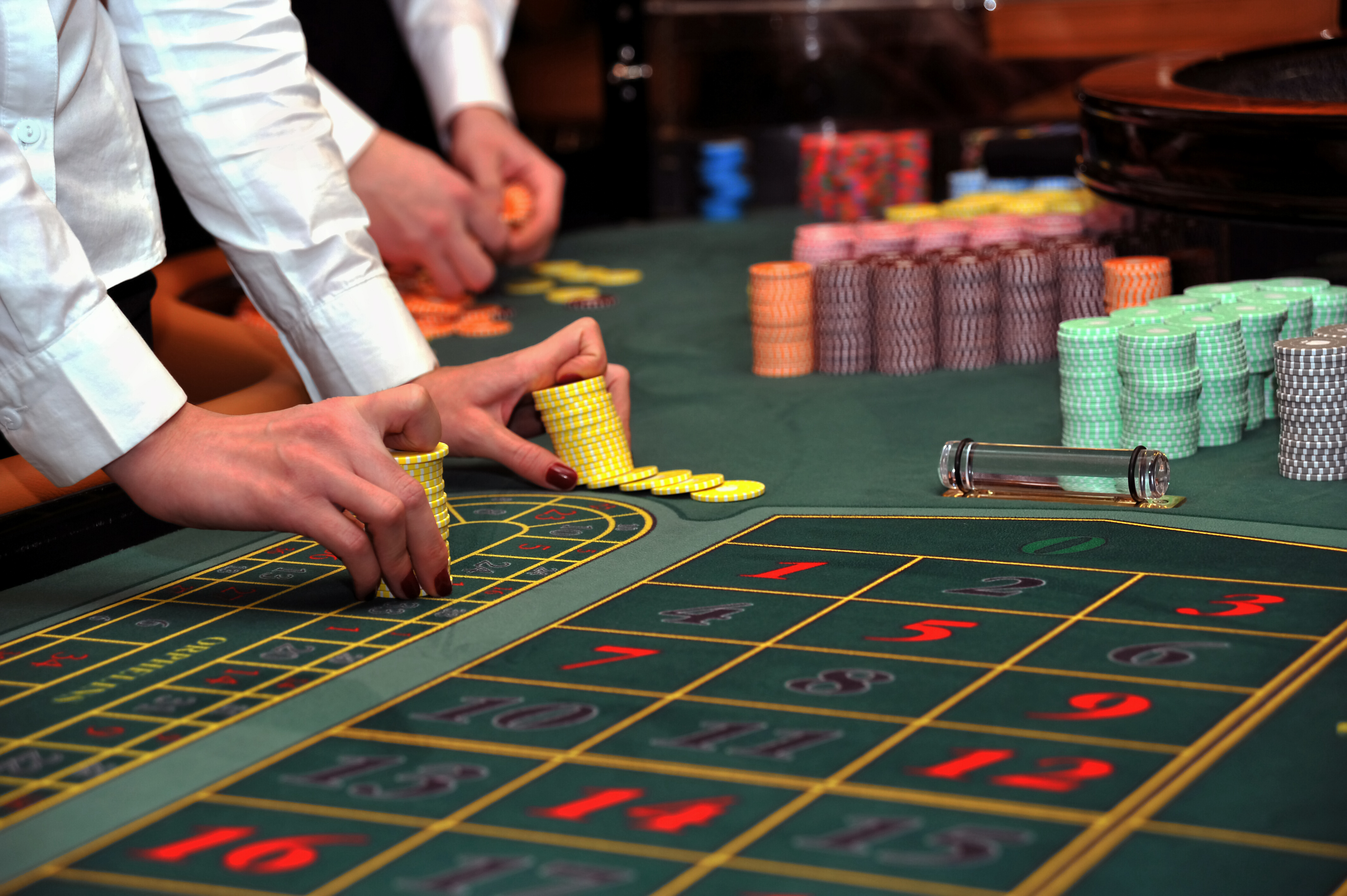 What the Future Holds for the Land-Based Casino
As in any other industry, casino businesses that do not innovate, die. Therefore, while the sector has suffered from a decline in customers and revenue, those savvy enough have managed to harness the power of technology to survive, and even grow. With millions of potential players available online, many casino operators now offer mobile-based services such as apps and websites. This has provided operators with much needed revenue to make up for losses being suffered at physical locations. Indeed, many branches have shut, but tech offers further possibilities for the industry too.
Emerging technologies such as augmented and virtual reality could possibly hold the key to saving what was once seen as a glamorous way to spend the evening. AR and VR are already being used in gaming to offer players more immersive experiences on their devices but they can also be used to increase in-store engagement as well. A great example of this is the Pokémon GO game, which unwittingly utilised AR to get people outside more. The same concept could be used by land-based casinos to offer the 'retail experience' that modern spenders look for in physical locations.
There are many other ways that technology could also be used to help drive footfall through the doors of land-based casinos as well as attract new customers too. Ultimately, with the disruption caused to the industry by technology, the operators that will succeed are those that see tech as a tool, and not a threat.
The Offline Experience
Realistically however, the likelihood of the traditional casino industry fading or disappearing entirely in the near future is pretty much zero. The reason being that irrespective of how outstanding any online casino may prove to be, nothing compares to the offline experience for millions of casino gamers worldwide.
Think of it this way – you have the option of watching sports events live on TV, but the entire experience is taken to another level by attending in person. The same also applying in the case of listening to music or going to live performances. There always has been and always will be something about the chaos and noise of a crowded casino floor that's no less than intoxicating. It can be recreated to an extent and offered online, but it still lacks much of the atmosphere of the real thing. You only need to take a trip to Las Vegas to understand the difference for yourself – there's only so far online casinos can take things.
Years and decades down the line, virtual reality may make it possible to enjoy the most realistic casino experience yet from the comfort of home. Nevertheless, you'll still technically be sitting (or standing) on your own in an otherwise empty room, rather than getting into the thick of things with other gamers, side by side. What's more, heading out to a traditional casino isn't only about gambling. Most people make a real event of it – dining out, having a few drinks, socialising and so on. All the kinds of plus points that are currently exclusive to traditional casinos.
The Best of Both Worlds
The truth is, if you consider yourself to be a casino aficionado of any kind, it's worth embracing the very best of both worlds. Both online casinos and traditional casino gaming have their own unique advantages, disadvantages and limitations. It's simply a case of deciding which is the better choice for you at the time and proceeding accordingly.
Online casino gaming gives players the opportunity to dip in and out of the most outstanding online games at any time. Traditional casino experiences are the kinds of events you look back on fondly for years to come. For the time being therefore, it's pretty safe to say that the traditional casino industry isn't going anywhere. Even if some businesses struggle to stay afloat, the industry as a whole is just too big, too popular and too powerful to simply curl up and die before our eyes!
You might also find the following articles interesting:
TRENDING POSTS