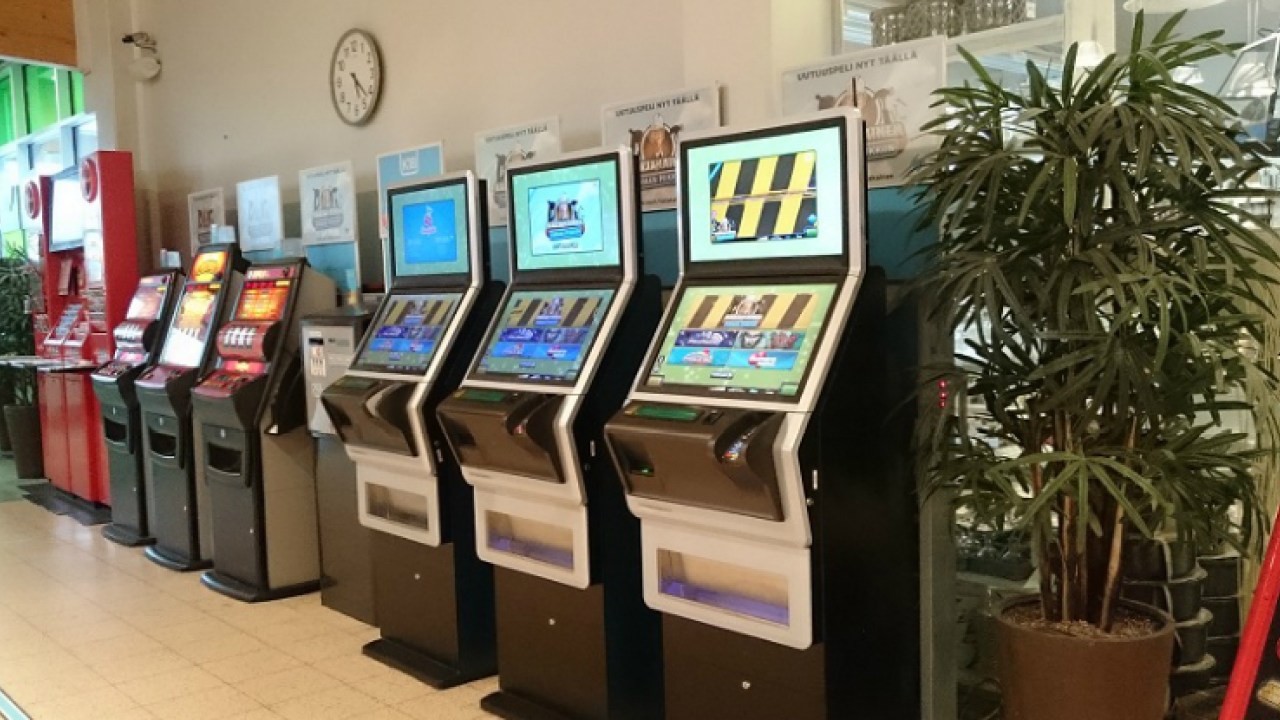 Finland is known as the land of monopolies in Europe. Currently, the country has an over-regulated taxi market, a single alcohol store chain called Alko, and the monopoly in the private pharmaceutical retail sector.
Yet, the most infamous state-regulated companies operate in the gambling market, namely RAY, Veikkaus, and Fintoto. They regulate lotteries, slot machines, and horse betting, respectively. All are controlled by the country's government.
In January 2020, however, the state is planning to implement something that will hit the revenue derived from slot machines. They are going to reduce the number of slots scattered across the country at least by ⅕. That's around 3,500 machines, while 15,000 will remain active.
Marko Peltokorpi, the Vice President of Veikkaus, says there are too many slot machines in some locations. Their number will be reduced to 7 at large sales points and 5 at convenience stores and restaurants.
Easy Access to Gambling
For the record, slot machines can be found in almost any public venue. Every major supermarket has dozens of them. This is heavily criticized by Finland's National Institute for Health and Welfare (THL), where they say that the state should immediately get rid of slot machines at least in the food stores.
The monopoly will suffer from this decision, presumably losing around €30M in profits per annum. It will likely drop even more by 2025, as the company plans to dismantle more machines during this period. Updates will be provided to stakeholders every two months.
The CEO of Veikkaus, Olli Sarekoski, doesn't feel like the company was doing its utmost to cope with problem gambling in the country. And this decision is a big step toward its solution.
Still, seven machines per supermarket seem to be enough to sustain the number of problem gamblers on the same level.
Addressing the Online Issue
We should not forget that, aside from traditional machines mounted in public venues, there are online slot machines available anywhere on the web. Lawfully, the state is the sole game and slot provider in Finland, but it doesn't work like that in practice.
With VPN and other anonymity technologies, any person can access international online casinos that accept Finnish players and play slots online. Most gamblers in Finland (both problem and not) won't likely be upset for long, as they may switch to playing games online and continue developing an addiction, now for web-based slots.
It should be reminded that Finns are one of the most avid gamblers in Europe, if not the most. 83% of adult country population gambled within the last year. This and the looming issue of problem gambling are two primary excuses that the government provides while justifying the monopoly.
Despite this, Finnish gambling policies has been heavily criticized by both the National Institute for Health and Welfare and тхе European Commission, being dubbed not as effective as they may seem to be.
Why Anonymous Online Gambling Isn't Advisable
Referring back to the online gambling issue, there's technically nothing to stop any connected citizen in Finland access a world of gambling opportunities online. Even where restricted to certain demographics, it really is as easy as setting yourself up with a VPN and letting the international proxy take care of the rest.
However, just because it's relatively easy to gamble online doesn't mean it's a good idea. There are at least three reasons why it's a bad habit best avoided, which are as follows:
First of all, you're technically breaking the law. If you're forbidden from accessing certain casinos in overseas territories online, it's a rule you're supposed to obey. Theoretically, you're unlikely to face any jail time or end up with a major criminal record, but you could still end up in trouble. Hence, not only are you gambling with your money, you're gambling with the powers that be.
If you do manage to get away with it, there's a pretty good chance the casino (or bookmaker) you do business with will eventually figure things out. Most reputable online gaming sites only process withdrawal requests upon receiving formal verification of players' identities and locations. At which point, it'll become clear you're not where you say you are. In accordance with the site's terms and conditions, they'll probably have every right to withhold your winnings, empty your account balance and perhaps even report you to the authorities.
Last but not least, any winnings you collect could potentially land you in trouble at a later date. If you somehow managed to get your funds into your account (which isn't going to be easy), there will be a permanent digital paper trail linking you with the forbidden overseas gaming entity. Even if the likelihood of being asked to explain yourself is minimal, it's still a risk that really isn't worth taking
Hence, the reason why the vast majority of major gambling authorities strongly recommend against anonymous gambling online with a VPN. At least, if your reason for doing so is to fool the geo location systems of the casino you're playing at.
A Shared Responsibility
On the subject of problematic gambling, the responsibility for identifying and addressing potential issues should be shared equally. Gamblers need to keep tabs on their own behaviour, but gambling firms should do everything they can to prevent people getting themselves in trouble.
As pointed out, it's often argued that restricting access to slot machines and gambling activities in general really isn't the way to go. Where there's a will, there's a way – even if it's a somewhat questionable way that's anything but sensible.
With online gambling continuing its meteoric rise, simply removing physical machines from premises isn't likely to have a huge impact. Though it has to be said that the choice of premises within which gambling machines are present should be considered a little more carefully in countries like Finland.
You might also find the following articles interesting:
TRENDING POSTS