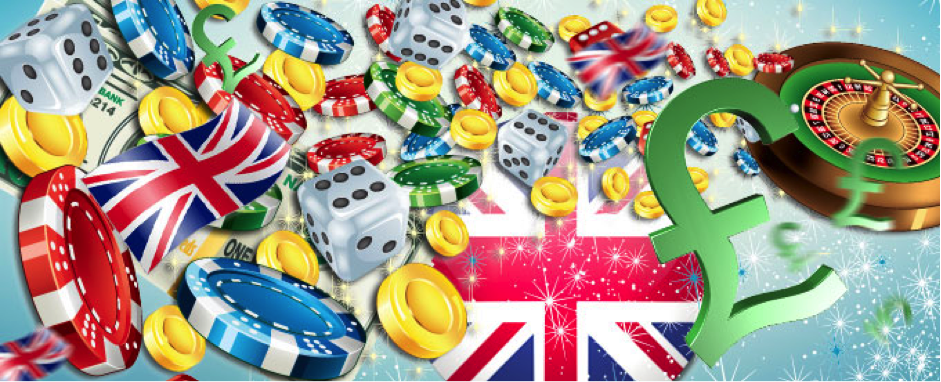 The online gaming market in the UK is one of the most prosperous on earth. Dozens of big-name brands, hundreds of quality casinos and the most impressive technology to date, all faithfully recreating the excitement of a traditional casino floor. You only have to look at bestonlinecasino.uk to discover what a competitive market the UK's iGaming industry is in 2019.
It's just that with online casinos, you gain access to significantly more generous deals and promos than you would at a conventional casino.
Of course, land-based casinos are no strangers to incentives. They'll almost always offer at least something to get new customers through the door, typically materialising in the form of free drinks, restaurant discount vouchers and so. Nevertheless, the one thing you're unlikely to be offered by any land-based casino is additional cash to gamble with.
Online, it's not uncommon to be handed a 100%, 200% or even 500% initial welcome bonus. In some instances, you don't even have to deposit funds into your account to qualify for a bonus or two. Across the board, however, it's a good idea to pay close attention to those all-important terms and conditions.
Not to mention, the various different types of online casino bonuses available – some of which are significantly more generous than others.
No-deposit Vs matched bonuses
One of the most important questions to deal with first is that of the difference between no-deposit and match bonuses. As touched upon above, no-deposit bonuses are exactly what they say on the tin – you'll get bonus money without having to put in a deposit of your own cash. By contrast, you'll only gain access to bonus funds by way of a matched deposit bonus if you credit your account with cash accordingly. In a working example, you might access a £10 no-deposit bonus, simply for signing up in the first place. With a matched deposit bonus, you may be required to credit your account with at least £50, in order to qualify for a 200% bonus and be handed an extra £100 to play with.
Bonus percentages
We've just touched on bonus percentages a little bit, but it's important to reiterate this point. Why choose a UK online casino bonus that offers a 50% matched bonus when a competitor site is offering a 100% matched bonus? The answer…well, it depends on those obligatory terms and conditions. The reason being that if the bigger bonus is governed by excessively restrictive terms and conditions, it may turn out to have less value than its smaller counterpart. Hence, the importance of checking out all applicable T&Cs before diving into any introductory bonus offer.
Bonus validity dates
It is equally important to look at the validity of any online casino bonuses as well as their bonus percentages. That's because some bonuses may only be valid for a matter of days once triggered. Meanwhile, others may be valid for a month or even more, giving you longer to play your favourite games and satisfy the wagering requirements.
Wagering requirements
Arguably the most influential aspect of choosing the best online casino bonus is the wagering requirements attached. It is the defining feature of any online bonus, determining when a customer's 'bonus money' is converted into 'real money'. It's also of the utmost importance to know exactly where you stand as far as wagering requirements are concerned. More often than not, you'll find that the bigger the bonus, the steeper the wagering requirements. What's more, not all casinos make it abundantly clear what kinds of wagering requirements apply. It's a common issue that https://www.gamblingcommission.gov.uk/ has sought to stamp out in recent years.
If a bonus has a wagering requirement of 50x, this means that players must 'play through' their bonus money 50 times before the funds can be withdrawn as real money. If, for example the bonus funds were £10, you would have to wager £500 to turn any winnings deriving from that £10 bonus into withdrawable cash.
Let's say that you play a video slot with a return-to-player (RTP) percentage of 95% to try and play through the wagering requirements. This percentage means that for every £10 you wager on the reels, you should statistically receive £9.50 in return. This means that by the time you've wagered £200, you should statistically have lost your entire bonus money – long before the 50x wagering requirement. Therefore, the moral of the story is to find a bonus with the lowest possible wagering requirements…or at least avoid those with completely OTT wagering requirements.
Mobile-exclusive bonuses
If you are happiest playing online casino games on your smartphone or tablet, you can also take advantage of mobile-exclusive bonuses and promotions. Whether you play via Android or iOS, you'll find many iGaming operators prepared to dish out special bonuses for their mobile customers. Particularly given how casinos worldwide are upping their efforts to increase their mobile customer bases. If you want to know more about the rise of high quality mobile casino gaming, check out https://www.techradar.com/ where you'll find an insightful guide.
Reload offers
Last but not least, reload offers work in pretty much the same way as standard introductory offers. The only difference being that they're handed out on a regular basis and aren't exclusive to new customers. If you're planning to deposit funds into your account, there's a good chance you'll be able to claim additional bonus funds using a promo code. Again, it could be anything from 50% to 500% of the amount you deposit. In any case, you'll be looking at the same terms, conditions and wagering requirements as those that apply to introductory bonuses. The golden rule therefore remaining relevant – only opt for reload bonuses with realistic wagering requirements.
Hopefully, using the tips above, you will be able to sift the wheat from the chaff and find the best iGaming bonuses, while avoiding those that simply aren't worth your time or money.
You might also find the following articles interesting:
TRENDING POSTS