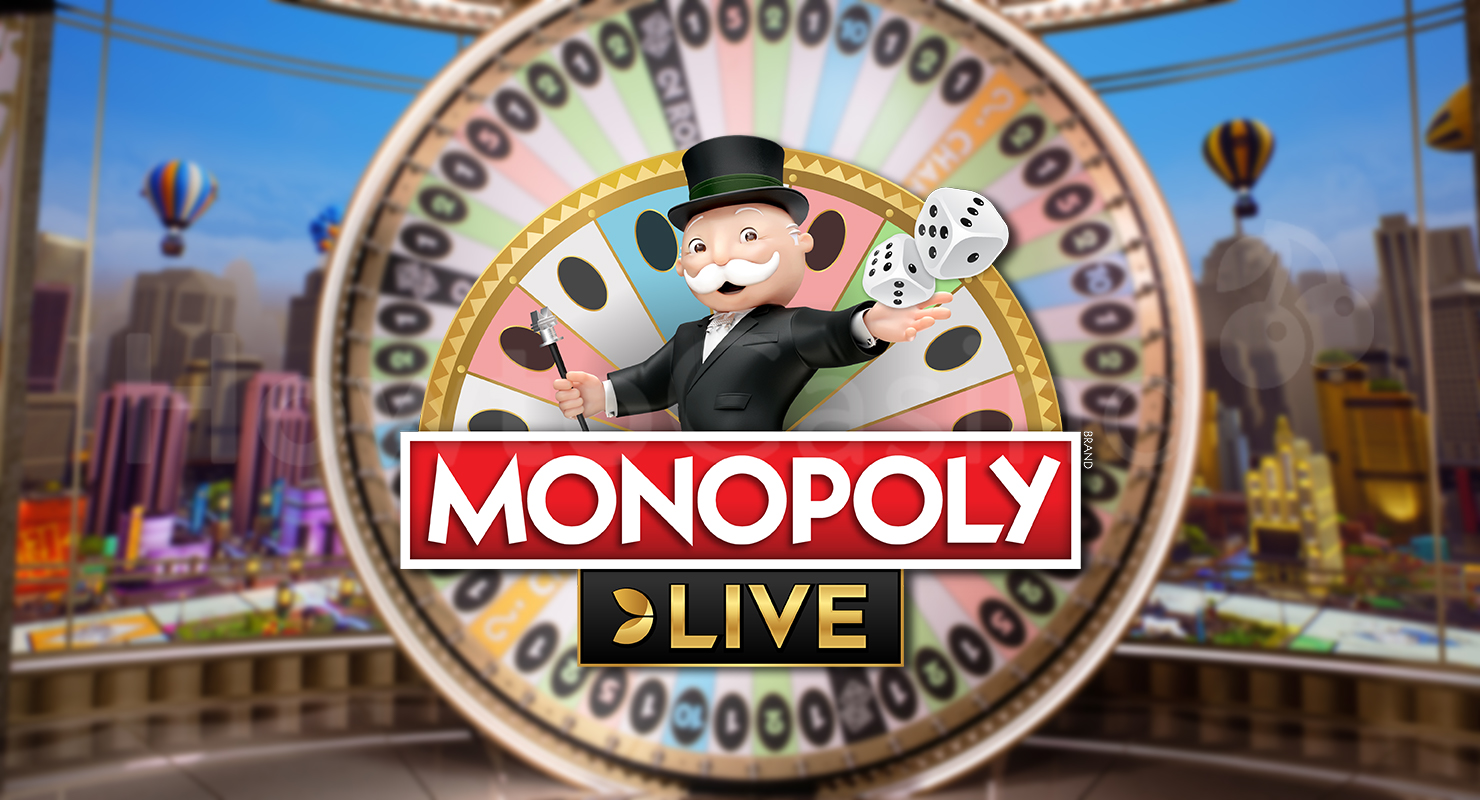 Monopoly Live was launched to considerable fanfare in 2019, as the latest and greatest live casino experience from Evolution Gaming. It also quickly gained a massive global following, spurring the launch of countless Monopoly Live casinos and becoming an instant classic.
Fast forward to 2022 and Monopoly Live gambling seems to be just as popular as it ever was. There's still a ton of hype surrounding this hybrid board game casino experience, which continues to draw huge crowds from dozens of markets worldwide.
The question being – does Monopoly Live still justify the hype by today's high standards?  If so, what is it about Monopoly Live that makes it so different from the other live casino games doing the rounds right now?
A Legendary Brand Meets a Renowned Innovator
Frankly, the success and popularity of Monopoly Live come as no real surprise.  It's worth remembering that what you're looking at is a modern twist on one of the most iconic gaming brands of all time. 
Monopoly has been around since the 1930s, when the first version of the legendary board game made its debut. It waste no time making its way into millions of households, ultimately becoming the most recognised family game of all time.
The popularity of Monopoly has always been credited to its simplicity. It's an incredibly engaging and surprisingly competitive game, which can nonetheless be enjoyed by people of all ages. You also don't really need any skill to excel at Monopoly, as most of what happens is down to the throw of the dice. 
Hence, the coming together of Monopoly and Evolution Gaming brought to life an inevitable leviathan. One that has countless echoes of the classic board game, with a delightful TV show twist. 
Not to mention, the possibility of walking away with a decent cash prize in your pocket.
A New Take on the Classic Wheel of Fortune
At this point, it's worth highlighting how Monopoly Live isn't by any means your classic board game experience. Nor does it have anything to do with the fantastic Monopoly slot machine, which is also well worth checking out.
In its Evolution Gaming guise, Monopoly Live is essentially a new spin on its popular Dream Catcher game. The term 'spin' being apt, in that Monopoly Live is predominantly a Wheel of Fortune game with a Monopoly twist.
As is usually the case, you place your bets, you watch as the wheel spins and you await your outcome. Things get particularly exciting if you find your way into the bonus game, where things become all the more Monopoly-like. 
Artificial intelligence and augmented reality have been used to create a fantastic 3D Monopoly experience, with none other than the chubby little Mr Monopoly himself front and centre.
Hence, if you're into the whole Wheel of Fortune thing and a lifelong fan of Monopoly, EG's Monopoly Live delivers just about everything you could ask for.
Simple Entertainment and Enjoyment
Like the board game itself, you really don't need any knowledge or experience to get well and truly into Monopoly Live. There's technically very little to the gameplay itself, which nonetheless delivers entertainment and enjoyment in huge doses.
Players are basically presented with a Wheel of Fortune which contains the following outcomes in the quantities indicated:
4 roll bonus (1)
Chance Card (2)
2 roll bonus (3)
Number 10 (4)
Number 5 (7)
Number 2 (15)
Number 1 (22)
Your job is to place wagers on predicted outcomes and watch as the wheel spins. The positions (or segments) also indicate how much you can expect to win, if your predictions prove accurate. For example, hitting a 1 results in a prize of 1:1.
Here's a rundown of what happens with each of these positions:
The '1 segments' pay out at 1/1 – 22 segments
The '2 segments' pay out at 2/1 – 15 segments
The '5 segments' pay out at 5/1 – 7 segments
The '10 segments' pay out at 10/1 – 4 segments
The 'Chance segments' offer either a cash prize or a game wide multiplier – 2 segments 
The '2 Rolls segments' initiate the bonus round – 3 segments
The '4 Rolls' segments initiate the bonus round – 1 segment
The whole thing therefore falls somewhere between Wheel of Fortune, roulette and the classic monopoly experience. One with an approximate maximum RTP of just over of 96%, depending on how you place your bets.
Monopoly Live is an experience that caters to all tastes and bankrolls, enabling wagers to be placed for £0.10, £0.50, £1, £5, £25 and £100. Play for pennies or bet the farm, with each spin potentially paving the way for huge prizes. 
In fact, the maximum possible multiplier is paying 10,000x the player's bet. 
Pros of Monopoly Live
In terms of reasons to check out Monopoly Live, this engaging Wheel of Fortune experience brings the following benefits into play:
Fantastic animations and gorgeous visual presentation for an immersive and engaging experience.
The opportunity to pocket a multiplier as high as 10,000x.

 

Superb hosting and excellent interaction with players, as would be expected from Evolution Gaming.
One of the most fantastic board game bonus features of any comparable live casino experience.
The ability to play for pennies or place hundreds of pounds on the line with every bet – ideal for all budgets.
Endless echoes of the world's most popular and iconic board game.
Cons of Monopoly Live
As for cons, you have to dig pretty deep to come up with anything to complain about. In fact, the only real downside is the potential for the RTP to dip as low as 91%, depending on how you place your bets.
The Verdict
In answer to the initial question, the answer is yes – Monopoly Live does indeed justify the hype. Of course, you could say that Monopoly Live really isn't anything like the board game itself, in terms of gameplay. But that's not what Evolution Gaming was going for with this wild Wheel of Fortune-style experience.
Even by today's high standards, there's very little available that offers quite the same engaging and immersive experience. Genius in its simplicity, Monopoly Live can be enjoyed in an instant by anyone – just like its iconic namesake. 
Only in this case, with the possibility of pocketing more than just Monopoly money!
You might also find the following articles interesting:
TRENDING POSTS