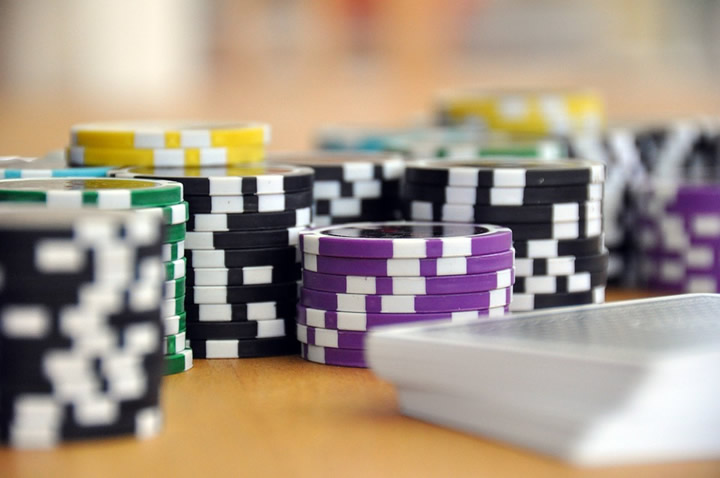 2018 saw a huge improvement in the way that online casinos operate including exciting new games, no deposit bonuses and lots of new features that players were able to enjoy. Each year, we hope that both existing and new casinos will continue to offer us more of a thrill and each year, so far, they have delivered. Of course, it goes without saying that in 2019 casinos have a lot to live up to considering what we saw in 2018. Here we take a look at some of our casino industry predictions for 2019 so keep reading if you want to find out more!
Virtual Reality 
You've probably already heard some whispers of virtual reality appearing in the online casino industry for a while now, but we are yet to see it go into the mainstream. Of course, this technology has vastly improved over time and we predict that it is going to start appearing on our favourite online casino sites in 2019.
The introduction of virtual reality in the mainstream online casino industry will give players a whole new gaming experience. This type of technology is perfect for those who want to really experience a real-life casino from the comfort of their own home through live streaming. This new technology is set to hit casinos with live games as we take a seat at the table and experience the thrill of a real casino. Look out for this new technology in 2019 as we are sure that this is the year for virtual reality in casinos.
Online Gaming Tax
Many people across the UK enjoy playing on their favourite online casino sites every day. However, this does cause problems when it comes to gambling addictions and the effect that they can have on some people's lives. To tackle this, the UK government has already announced that they are reducing the number of maximum bets on fixed odds betting terminals. Although this won't go into effect until 2020, many online casino operators have already had to deal with it.
In 2019, we believe that the UK government are going to crack down even more on our industry I order to increase the online gaming tax. Look out for tighter regulations and more taxes as we hit 2019.
Live Casino Sites
We are always on the lookout for new casino sites whether they involve table games or exciting slots from the best software developers out there. However, in 2019, we predict that there will be an interesting shift in the focus of new sites as live casino technology improves and more players get involved in the fun.
There are already so many live casinos out there that are working hard to make their live games stand out in terms of camera angles and interaction with the dealer. New casino sites in 2019 will take advantage of this technology and stream their games from real casinos giving players the most realistic casino experience that they can get.
New Bonuses
Everyone loves to get their hands on a welcome bonus when they sign up to a new casino site. But what makes the best possible casino bonus? Over time there has been a shift from cashback bonuses on the first deposit to no deposit bonuses which we saw a lot of in 2018. We predict that in 2019, more casinos start to take advantage of no deposit bonuses and start to offer some more free spins on popular games to make their bonus stand out. LuckStars free spins 2019 shows you all of the popular casino sites that are already offering their players free spins so make sure to check this out.
In 2019, it is also possible that we see welcome bonuses with a focus on live casinos games which are growing in popularity. Either way – it is safe to say that we'll be getting some exciting new bonuses in 2019 to keep us coming back for more.
Cryptocurrency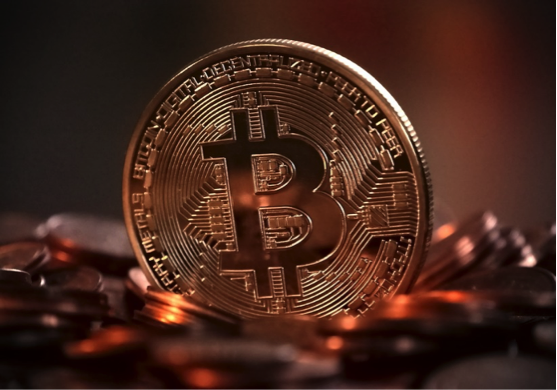 Despite the fact that some people still don't see the advantages of cryptocurrency, we are starting to see much more of a presence of these types of payment methods in online casinos. Believe it or not but this cryptocurrency can actually be much more secure than other payment methods that players are already using, and it is set to become a lot more popular in 2019. You might have already heard of Bitcoin and have seen it as an option on your favourite casino, but other popular cryptocurrencies include Ethereum and Litecoin.
Our prediction is that not only will more online casino sites start allowing players to make deposits with these cryptocurrencies but that they will also become one of the most popular payment methods. Players will start to see the advantages in 2019 and it might just take off.
Mobile Gaming
Mobile technology is without a doubt taking over when it comes to simple tasks such as searching the Internet or using social media. This has crossed over into the online casino industry with many casino operators seeing this trend and adapting their site to keep players engaged. 2018 saw a huge growth in the number of casino sites who not only had their own mobile version of their site but also those with a specifically designed mobile app. Research in the past has shown that the revenue coming from mobile gaming is over 50% of the online gambling revenue.
We predict that in 2019, more and more casino sites will to incorporate cross-platform gaming meaning that players can easily switch between their different devices. We also predict that new sites will focus their efforts entirely on mobile gaming and possibly only function through an app that players can download on their iOS or Android devices.
Better Security
When we sign up to an online casino, we pass on our personal details as well as some of our payment details. Of course, most online casinos do their best to keep these details secure, but could they be doing more? In 2019, we predict that the security measures that online casinos use will improve a lot, giving players more peace of mind and keep their details safe.
One of the ways that online casino security is set to improve in 2019 is through fingerprint access which is available on mobile devices. Most of the mobile devices that players use offer this service already as part of the device, however now – online casino operators are able to make use of this as well! This means that only those with fingerprint access to a device can access the online casino account associated with it. This means better security and better online casino experience for players in 2019.
Wearable Technology
Another advancement in technology comes in the form of wearable devices such as smartwatches which are becoming a lot more popular this year. Software developers have already seen a huge potential for gaming growth on these devices with Microgaming already releasing a game in 2015 for a Samsung smartwatch.
In 2019, we predict that more games developers step forward and make their games playable on smartwatches and other wearable devices. This will mean that people will be able to play their favourite games wherever they go without even having to take out their mobile phone or tablet. Look out for this trend in 2019 as you see more casino games appearing on these devices and the effect that it has on the online casino industry.
Decline of Land-Based Casinos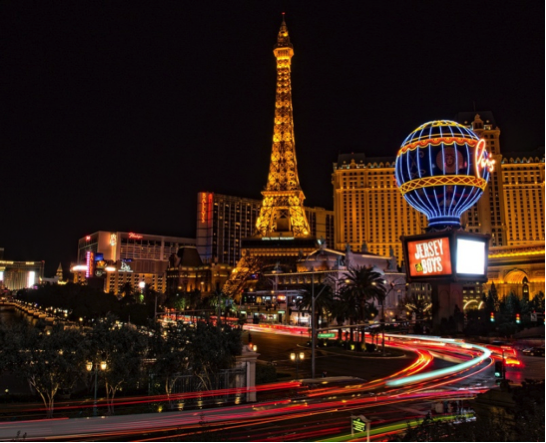 The final prediction that we have for the casino industry in 2019 is the decline of land-based casinos. Of course, these casinos will continue to be popular, but they might fall a little behind when it comes to the popularity of online casinos. Players have already made it clear that they prefer to experience gambling in the privacy of their own home, so this is likely to increase as 2019 begins. Online casinos offer some huge prizes that players can't resist so we expect that even the most loyal land-based casino players will shift over to the online casino world as time goes on.
Final Thoughts
Over the years, the online casino industry has seen a lot of growth thanks to the exciting advancements in technology and the big prizes that are up for grabs. We are sure that this industry will continue to grow as 2019 begins and more casino sites start to appear.
Make sure to look out for all of the predictions that we have made including the rise of mobile technology and apps as well as the introduction of virtual reality into the mainstream online casino world. We know that all of these changes will be for the best and new players will be signing up all of the time due to the exciting welcome bonuses that new casinos and old casinos will be offering.
Keep an eye out on changes in technology as well as laws as 2019 hits and our industry changes for the better.
You might also find the following articles interesting:
TRENDING POSTS