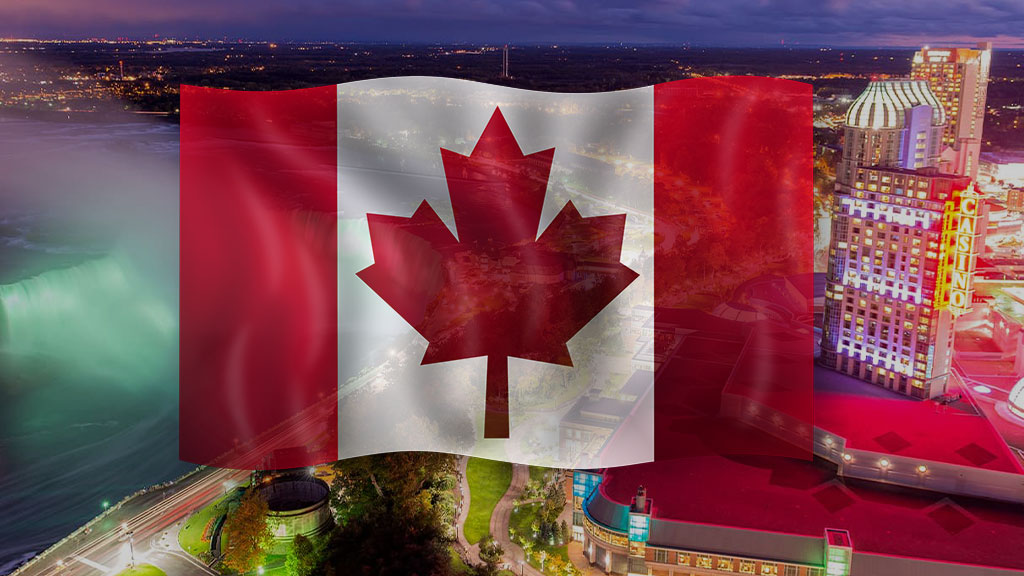 In this article, we will offer you access to a collection of 6 luxury Canadian resorts that any gambler should visit at least once. We will cover all the details, including features, amenities, casino game availability and more information that will help you decide if the casino is for you or not.
In fact, some of the casinos mentioned here might be new even for our Canadian readers since they're lesser-known but still worth visiting.
Without further ado, let's dive right in.
Are the casinos on this list worth visiting?
Before you decide to go on a gambling trip in Canada, you should first ask yourself:
Do I prefer gambling in a land-based casino, or would I rather wager on an online platform?
If your answer is land-based casinos, then all the resorts mentioned in our list are worth checking out. They offer premium features and access to a wide range of casino games that are catered to your needs.
However, if you think that driving a few hours to the nearest casino resort is a time-consuming activity, then playing online is better for you. That's because you can find hundreds of websites ranked by professional gamblers. You can quickly join an online casino and grab a welcome bonus that will kickstart your gambling adventure.
Thus, choosing between online and land-based really depends on your playstyle and the time you've got on your hands. Still, this is not a black and white scenario, so you're free to choose both types of gambling, as long as you have fun and gamble responsibly.
Honestly, some of the resorts are so amazing that even those that prefer online gambling would want to visit them at least once, just to feel that glitz and glamour vibe that they offer.
With that out of the way, let's discover the top 6 Canadian gambling resorts: 
Casino de Montreal
With five casino floors, five restaurants, a cabaret hall and four bars, the Casino de Montreal is one of Canada's most exciting resorts. The estimated cost for the casino is $95 million, and it was built over the former Palais de civilization (a cultural exhibition) 
The casino opened its doors on October 9th, 1993, and since then, it has been open 24/7 (except for the lockdown period). Millions of gamblers have already visited the casino since it was open, and gambling experts consider it one of Canada's most valuable casino businesses.
The casino is made of three interconnected buildings, which are merged by an enclosed bridge. The gaming floor has over 526,000 sq. ft. and offers 3,200+ slot machines, 115 tables, Keno terminals, and various virtual games and lottery.
Resort features and amenities
Free admission
Accessibility features for people with disabilities
Free Wi-Fi
On-site bar
Restaurants
Bus parking
Free parking spots
Non-smoking since July 2003
Caesars Windsor Hotel and Casino
Located in Ontario, Caesars Windsor is the largest casino in Canada. Unfortunately, the resort has been closed for almost a year because of safety measurements. It will reopen at total capacity on July 23rd, 2021 and gamblers are highly hyped about things going back to normal.
Caesars Windsor opened in 1998, but they expanded it with the 27 story tower "Augustus" in 2008. The casino attracts approximately six million visitors every year (mostly Canadians and Americans from the Midwest). 
The casino is publicly owned by the Ontario Lottery and Gaming Corporation, so a large chunk of their profits goes to the provincial government. The resort has 758 premium hotel rooms, eight cuisine restaurants and a 5.000 seat entertainment area where you can enjoy concerts and shows from the world's most legendary artists.
The gaming floor has over 100,000 sq. ft, and it offers 75+ table games and over 2,500 slots. Caesars offers its visitors access to Titan 360, a unique in-house slot machine that is only available in Ontario and Detroit. Also, poker lovers can enjoy their time at the Caesar Windsor Poker Room, where large tournaments like WSOP occur every week. 
Resort features and amenities
Free parking
Bar/lounge
Pool
Business Center
Free Wi-Fi
Fitness center
Nightclub
Spa
River Cree Resort and Casino
Considered the most excellent casino in the Greater Edmonton Area, River Cree is a fantastic resort that offers a wide range of amenities and entertainment choices, like an indoor pool and fitness center, to name a few.
The casino floor offers over 1400 slots and 40 gaming tables. They also have 12 dedicated poker tables, as well as an online version called Poker Atlas. The Embers room offers additional 400 slots and 14 table games for those who want to smoke while gambling.
For non-gamblers, the River Cree Resort and Casino offers a wide variety of entertainment features, such as concerts, stand-up comedy or UFC fights. Also, if you like luxury food, you can find cuisine restaurants from all over the world, including Chinese and Italian.
Resort features and amenities
Bar
Evening entertainment
Workout room
Airport transportation
Free Wi-Fi
Coffee Shop
Breakfast included
Gift shop
Heated pool and hot bath
Free parking
Casino Rama Resort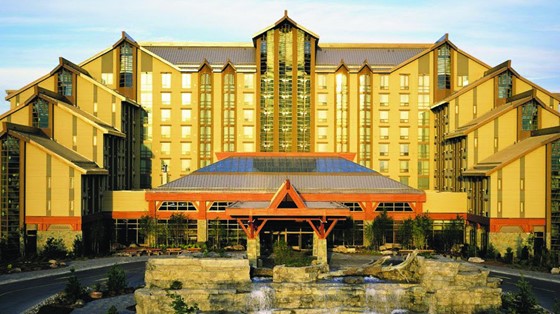 Casino Rama is a large luxury casino that has been in the business for over two decades. Located in Rama, Ontario, the casino is owned by the Chippewas of First Nation and the OLGC. It is the only First Nations commercial casino in Ontario and the largest in Canada. Unfortunately, the casino has been shut down for a year due to the lockdown regulations, but it reopened on July 16th, 2021.
Aside from the all-inclusive casino floor, the resort offers spa access, 289 hotel rooms, restaurants and a large entertainment complex where concerts and UFC fights take place regularly. The artists that visit Casino Rama include Mariah Carrie, Christina Aguilera, Alice Cooper and Deep Purple.
The 192,000 sq. ft. casino gaming floor has 2,200 slots and video poker machines, 49 gaming tables and six poker tables. Also, Casino Rama has a rewards club that you can join for free and can bring you free credits, exclusive bonuses, dining offers, and special access to some of their events. 
Resort features and amenities
Spa
Massage
Valet parking
Lounge
Pool
Hot tub
Facial treatments
Gym
Evening entertainment
Business Center
Niagara Fallsview Casino Resort
For those that love to enjoy the view while placing bets, the Niagara Fallsview is the ideal choice. Opened back in 2004, the $1 billion resort has one of the most beautiful views, as it was built on the cliff of Horseshoe Falls. Owned by the OLGC and managed by Mohegan Gaming and Entertainment, the casino is considered one of the most luxurious hotels in Niagara.
The casino floor area has over 200,000 sq. ft. and has 100+ gaming tables (including high roller poker) and over 3000 slot machines. 
Since Mohegan is in charge of Fallsview, their Momentum rewards program works at the casino. Thus, you can use the loyalty points to claim free hotel stays, entertainment tickets, free play credits and more incentives that are exclusively available for members.
The Fallsview Casino also provides users with access to a free-to-play social gaming app called PlayFallsView, where players can enjoy a gaming session from the comfort of their homes. 
Elements Casino Brantford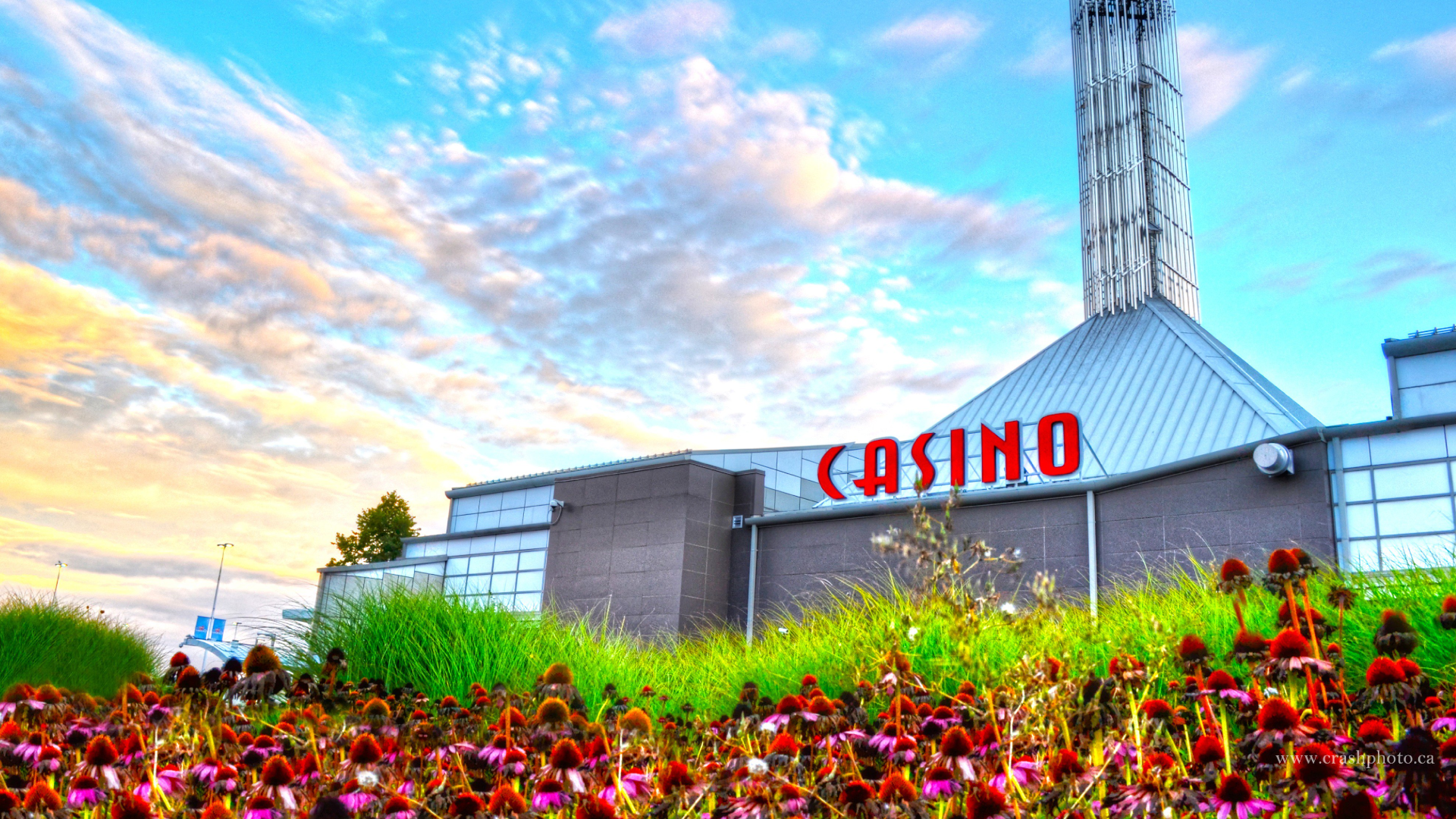 Elements casino is a charity casino founded at the end of the last century. Located in the Southern corner of Ontario, the casino is frequently visited by locals. Still, the resort is well-known by the international gambling tourists who love visiting all the luxury casinos around the world.
The gaming floor is filled with 500+ slot machines and 55 gaming tables, including Poker, Blackjack, Roulette, and more. Whether you want to have fun or win some extra cash, the Elements Casino has options for every type of gambler. They also offer some exclusive slot machines like Lightning Link and Buffalo Grand.
Elements also has a loyalty reward program that you can join for free by asking the Casino Guest Services. The VIP perks include free play, member-only events, birthday offers, restaurant discounts, special slot tournaments, and many more.
Resort features and amenities
Valet parking
Luxury restaurants
Free Wi-Fi
Entertainment facility
Casino promotions
DJ party on weekends
The bottom line
We hope you enjoyed our list of the most outstanding Canadian gambling resorts. 
While we couldn't include all the casinos in this list, we made sure to curate them based on player reviews and from our personal experiences. 
The great thing is that every location on our list is close to the airport, and some even offer free transportation for their foreign visitors. 
Another great aspect of the resorts mentioned in this article is that they offer more than gambling. They have hotel rooms, entertainment halls, spas and luxury restaurants where you and your family can enjoy the time when you don't gamble.
The key takeaway?
Remember to bring a separate gambling budget and don't spend more than you can afford. Responsible gambling is the secret to having fun even when you lose. We recommend asking a non-gambler to join you for the trip. He can protect you from overspending and even help you with some extra cash in case you run out.
You might also find the following articles interesting:
TRENDING POSTS