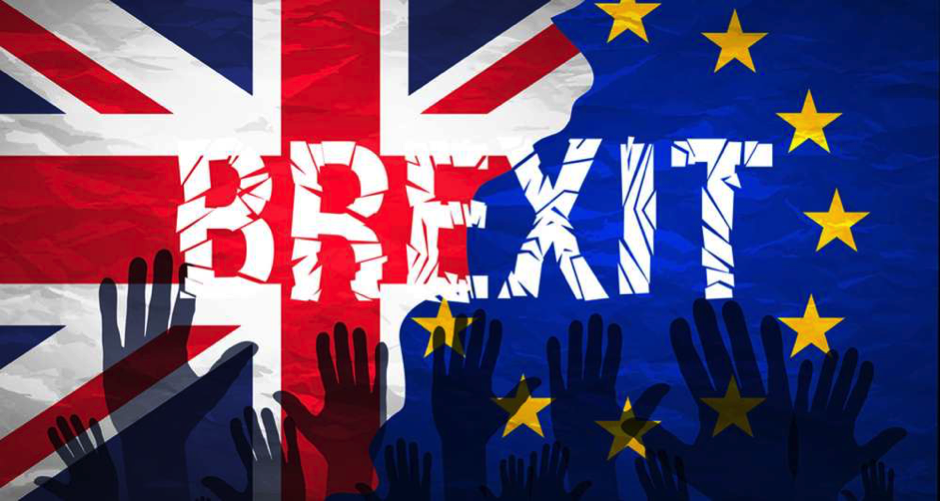 Online gambling legislation is not only complicated, but is also constantly being scrutinised. In order to protect both those who gamble online and those who legitimately play a role in the industry, lawmakers at home and abroad are constantly examining the ways and means by which things could be improved.
Unfortunately, certain major events can have a detrimental impact on the entire industry to its core.
So it's hardly surprising that quite a lot of people right now are worried about exactly what's going to happen in terms of online gambling in the UK after Brexit. The UK may not be the biggest country in the world, but it is nonetheless home to some of the biggest and most popular online casinos out there. Brands like William Hill, Paddy Power and Coral for example all have their headquarters right here in Britain.
Our collective love for online gambling has seen the British web-gaming industry become one of the most successful and profitable in the world. In 2015, the industry was valued at an extraordinary £85 million.
However, many analysts and experts are concerned that the profitability of the industry may take a nosedive when Britain leaves the European Union.
Off-Shore Moves
One of the primary concerns is the way in which Brexit could affect online casinos currently operating overseas. It's no secret that Gibraltar represents one of the most important of all territories when it comes to online gambling – approximately 25% of the total GDP of Gibraltar coming directly from online gambling. The industry creates around 3,500 jobs, with most employees working in Spain. Should Brexit result in the border between Spain and Gibraltar either closing or becoming significantly more complicated, it could have a drastic effect on the latter's online gambling industry.
Not only this, but it's worth taking into account the implications for the businesses headquartered in the United Kingdom. The more difficult and expensive it becomes for such businesses to operate, the more likely they are to bail on Britain and choose new overseas territories as their primary bases. Which for obvious reasons doesn't bode particularly well for anyone. Given the It's really anyone's guess as to how the Brexit deal may affect key industry players here in the UK.
Currency and Employment Issues
Something else that's likely to hit many of the smaller service providers harder than anyone else is the potential for there to be even more turbulence with the GBP. The dramatic slide in the value of the GBP following the Brexit vote devastated many smaller businesses. And it's worth taking into account that this happened prior to any changes or new legislation actually being rolled out. It was purely on the back of speculation, meaning that should things go as badly as some expect, the resulting effects on the British currency could be even worse.

And then of course there's the small matter of the online casinos that rely on staff from all over Europe to get the job done. Right now, it's pretty much the norm for UK online casinos to hire from every corner of the EU, in order to bring the very best talent to their doors while at the same time controlling labour costs. While nothing has yet been set in stone, one of the most dramatic implications Brexit could have is that of more complicated and restrictive legislation in terms of employing those from outside the UK. It might not be quite as severe as simply firing anyone who isn't a British national, but chances are things are going to get seriously complicated for those who base their businesses in Britain.
You Might Not Notice
To be perfectly honest though, if you happen to be more on the casino customer side of the fence than an active industry contributor, it's entirely likely that you won't notice any real changes at all. The reason being that regardless of what happens right here in the United Kingdom, the overall global online gambling industry will continue to go from strength to strength like never before. Which in turn means that even if some of the brands and businesses based in Britain struggle to cope with Brexit, it probably won't have an enormous effect on those in other countries.
Not only this, but those businesses that are affected by Brexit will still have no choice but to remain as appealing and competitive as possible, in order to avoid being driven out of the market by their international rivals. Pretty much every European country these days has its own strong contingency of online casinos – all of which are open to UK gamblers at all levels. So in order to ensure that you don't jump ship and sign up with their rivals, chances are as far as you're concerned it will all be business as usual.
So as far as the average casino gamer is concerned, it's unlikely that Brexit will have any real impact on the way you do your thing. It could end up being that every GBP you have to your name ends up being worth considerably less, but you'll still be able to access and play the games of your choosing as if nothing had happened.
You might also find the following articles interesting:
TRENDING POSTS