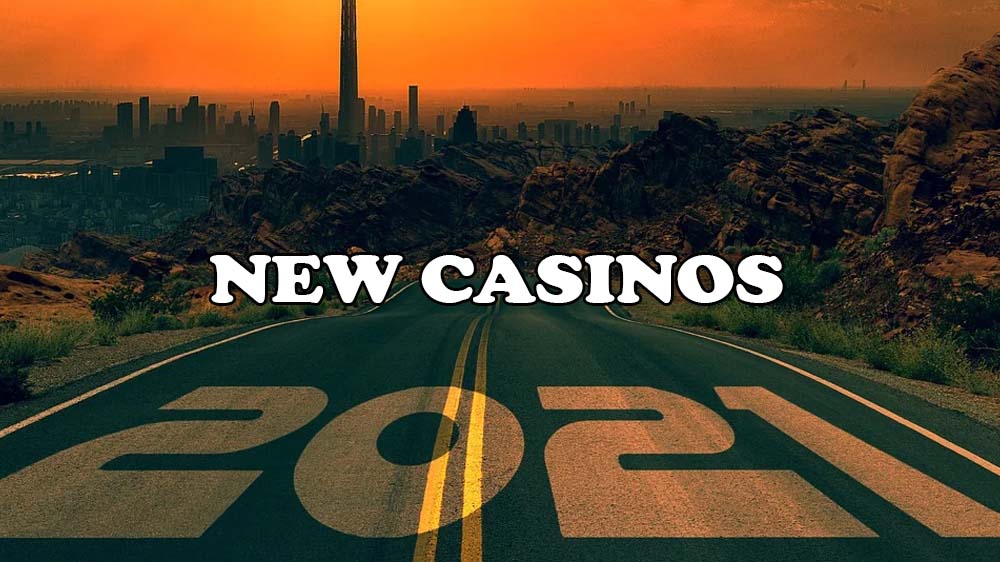 Anyone on the lookout for a new casino in 2021 won't find a shortage of options to choose from. Whatever your location and gambling preferences, dozens of new casinos are making their way on to the market almost every month of the year.
Consequently, it's natural to find yourself pondering an important question:
Is it better to sign up with a new casino, or stick with something tried and tested?
As with most things, you'll get an entirely different answer depending on who you ask. For some, there's really nothing like playing the field and experimenting with the latest casinos to hit the scene. For others, there's no reason to stray too far from the established staples they already know and love.
From a purely objective perspective, there are arguments on both sides of the coin. But there are also one or two important sticking points to address, which in some instances have a tendency to mislead prospective punters.
Case in point example – the rumour regarding new casinos being more generous in nature than their older counterparts. 
Do New Casinos Pay More to Get Punters on Board?
This idea has been floating around since the dawn of contemporary casino gaming, and to some extent seems fairly logical in nature.
When a new casino opens its doors for the first time, rumour has it that the establishment deliberately tips the odds in favour of the customer. They purposely lower the house edge, they boost the odds of winning prizes and they even alter the RTPS of their slots – or so the rumour says. 
As for why, it's the classic case of getting people hooked with an initial burst of generosity. It's basically the same as when a new store opens and hosts a flash sale – a marketing stunt to attract people and get them on-board. 
But while it seems like a perfectly plausible and logical approach, it's not actually how things work in the real world. Truth is, no casino has ever made the concerted effort to reduce the house edge and tip the odds in favour of the player, simply as an early-days marketing stunt. Along with being far too complicated to pull off, it would also pave the way for a rocky road to follow. 
A house edge that shifts from one day to the next is not the kind of thing that pleases most gamblers. You basically need to start as you intend to go on, rather than pretending to be generous one day and tipping things out of balance the next. 
How About Welcome Bonuses?
That said, most online casinos do tend to be disproportionately generous with their initial welcome bonuses. This is a far more common and conventional marketing tactic, employed to encourage as many people as possible to open accounts and check out what's on offer.
When a new online casino opens its doors, it's the norm for all manner of introductory incentives and bonuses to be thrown around. Many of which are offered on a one-time-only basis, as something of a celebration of the new casino's opening.
This can therefore be a fantastic time to claim a whole bunch of free spins, along with plenty of bonus credit to make your bankroll go further. No deposit bonus offers are also often available at the debut of a new casino, so keep your eyes open for those.
Though as always, it's essential to be mindful of any terms, conditions and wagering requirements that apply. Always remember that the more generous the bonus appears to be, the more likely it is there with a long list of caveats to consider. 
Arguments in Favour of Newer Casinos 
In terms of settling the debate, there are several understandable arguments in favour of new casinos.
Along with the availability of generous welcome bonuses, there's the innovation factor to consider. Newly-launched casinos are often powered by the most sophisticated technology on the market, and populated exclusively by the latest games.
In addition, newcomers to the market have little choice but to offer something seriously special to get by. Competition is so ferocious that there's little room left at the inn, other than for those who excel in all important areas.
Lastly, there's much to be said for playing the field and finding out what's on offer. With such a huge range of online casinos to choose from, why wouldn't you occasionally shop around for something to try out?
Arguments in Favour of Older Casinos 
On the flipside of the coin, the appeal of sticking with older casinos is easy to understand. 
For one thing, doing business with the market's longest established casinos brings reputation and pedigree into the mix. With a new casino, you're looking at a brand that hasn't been around for long enough to establish any kind of track record. With a casino that's been around for years (or even decades), you know exactly how well they get the job done.
The same can also be said for the capabilities and competencies of the team behind the casino. Experience is something that counts for a lot in the online casino game, and is often evident in the quality of the user experience. With an older casino that's been refined and improved over the years, you could be looking at something superior in nature.
Nevertheless, time in business is by no means a reliable indicator of quality in all instances. Do your homework and find a quality casino you can count on. 
In a Nutshell…
Referring back to the original question, the answer is – sometimes. 
Whether a casino is 'better' or 'worse' than any other casino is about far more than its time in business. In some instances, a casino that's only been around a few weeks could be way better than several veterans on the scene. Conversely, new casinos can and will launch from time to time that are downright awful. 
New or old, you still need to conduct the same background checks to establish whether any given casino is for you. 
You might also find the following articles interesting:
TRENDING POSTS