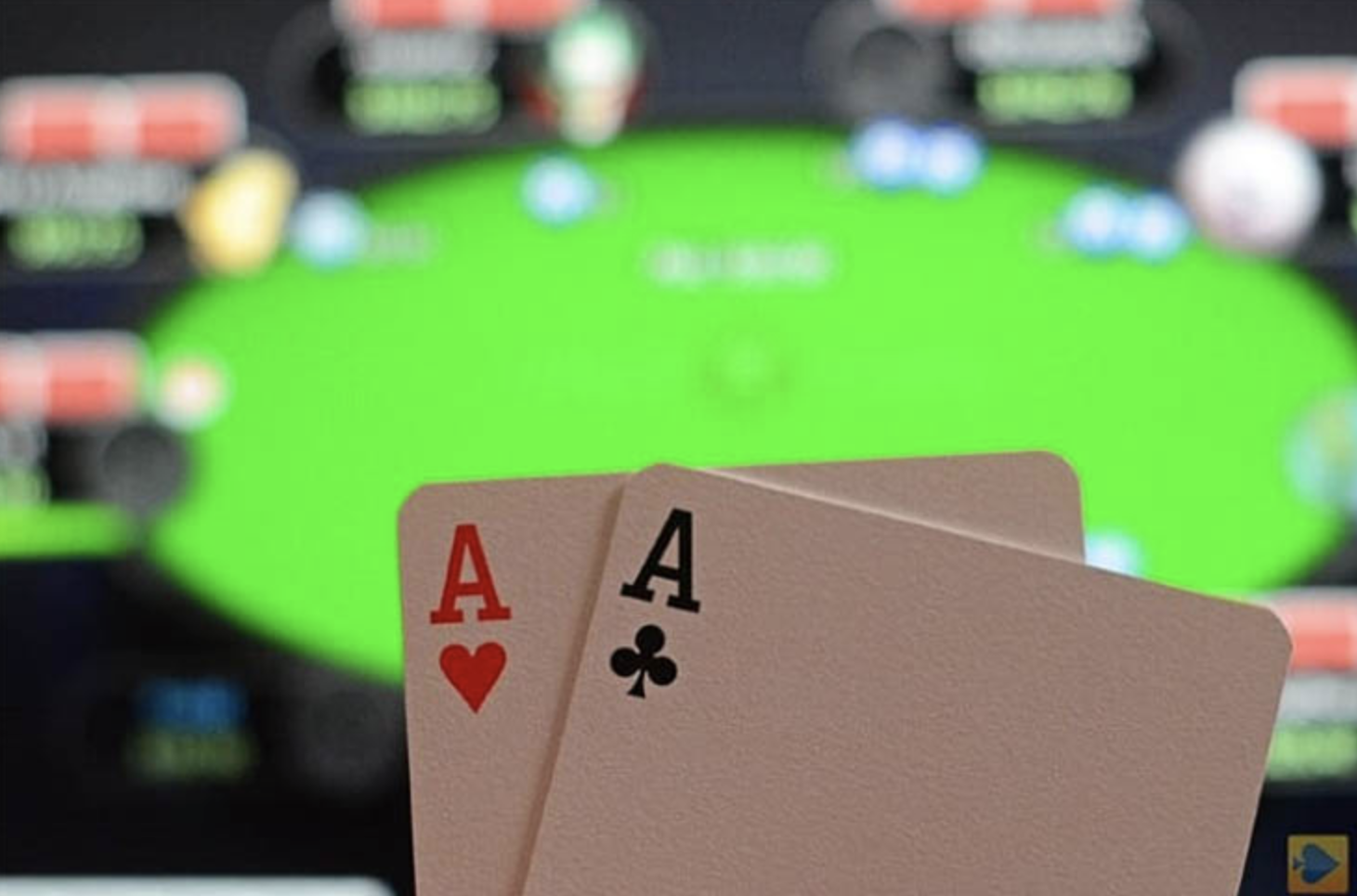 Shopping around for the best poker sites UK players have access to can't seem like something of a minefield. It's not that there's a shortage of options available – it's actually quite the opposite.
The vast majority of major online casino brands now operate their own poker rooms. There are also hundreds of smaller independent poker rooms open for business, making it even trickier to choose the right poker room for you.
On the plus side, narrowing down the options to a more 'premium' shortlist doesn't have to be difficult. It's simply a case of being mindful of the 10 primary hallmarks of epic online poker sites, which separate the great from the good.
Find a poker site that ticks each of the following boxes and you'll know you're onto a winner:
Hallmark #1 – A Decent Welcome Bonus Package
First up, you'll note we used the word 'decent' here, rather than 'huge'. That's because OTT bonus offers that seem far too good to be true almost always are. The only bonus offers worth bothering with are those that are realistic, accessible and offer something of value in return. Check the terms and conditions attached to any new player bonus offer before signing up.
Hallmark #2 – Plenty of Player traffic
It's one thing for a poker site to have all the impressive bells and whistles in the world, but how about player traffic? Most online poker sites experience peaks and lulls, though should in all instances have a decent contingency of players online at any one time. If not, you could find yourself looking at empty tables on a regular basis, which is never desirable.
Hallmark #3 – Simple Lobbies with Lots of Filters
Not necessarily a deal breaker in its own right, but a quality online casino will always make it as quick and easy as possible to find your perfect table or tournament. There should be no unnecessary complications, just a simple lobby with all the filters needed to narrow down the available options.
Hallmark #4 – Smooth and Streamlined Software Performance
Likewise, the last thing you want is to find yourself dealing with sluggish performance, software crashes and lagging in the middle of an important poker game. Different online poker rooms use different software platforms and providers – some of which are more reliable and responsive than others. Unless you're completely happy with the quality of the software and its performance, take your business elsewhere.
Hallmark #5 – Regular Tournaments to Take Part in
One of the most enjoyable aspects of online poker in general is the ability to take part in all manner of different tournaments. Some of which are free of charge with token prizes to pay for, others are reserved for VIPs with massive cash prizes up for grabs. In any case, a good poker site will always have a wide variety of tournaments on offer, to suit all skill levels and bankrolls. 
Hallmark #6 – Safe and Secure Banking 
This is something that should be prioritised, given how you're interesting a third party with some of your most important personal and financial information.  Along with safe and secure banking, online poker providers should also publish clear and amicable terms and conditions regarding transactions. No excessive fees and commissions, no restrictive minimum withdrawal requirements and support for as many popular payment types as possible.
Hallmark #7 – Friendly and Professional Customer Support
The quality of the customer support a poker room provides tells you all you need to know about its professionalism and responsibility. Day and night – ideally on a 24/7 basis – it should be quick and easy to get in touch with a member of the team via multiple channels. Under no circumstances should you be limited to email queries or support tickets only, keeping you waiting for hours for days on end for an answer. If in doubt, put the customer support team of the poker room to the test before signing up. 
Hallmark #8 – Additional Incentives for VIPs
This applies exclusively to big-spenders and high-rollers, but can nonetheless be a deal breaker for many. If you're going to spend plenty of time and money at one specific online poker room, you may as well ensure you get something in return. VIPs and high-rollers are lavished with all manner of perks and privileges by some online casinos and poker rooms. From exclusive bonus offers to prestigious tournament access to personal account management and so on, it's not a lot to ask for staying loyal to your chosen online poker room.
Hallmark #9 – Additional Resources and Training Tools 
The very best online poker rooms are those that go beyond the basics with regard to what's on offer. Increasingly, you'll find more online poker rooms than ever before publishing blogs, sharing helpful information and generally keeping their customers in the know. The richer and more engaging the site, the more it shows that the provider really is just as passionate about poker as you are. Hence, it's always worth being on the lookout for additional resources and training tools, which might come in handy.
Hallmark #10 – An Established Reputation
Last but not least, one of the easiest ways of establishing the quality of an online poker site is to check real-life customer feedback. A quick web search is all that's needed to find out what is being said about any online poker site and who's saying it. If it's earned glowing recommendations from the vast majority of players, you're almost definitely in safe hands. If you come across a disproportionate number of complaints and criticisms, you might be better taking your money elsewhere.
If in Doubt, Play for Free…
One brief note to finish on – most of the best online poker rooms allow customers to play for free using virtual currency. This can be a great way of getting a feel for what's on offer, without actually putting any of your own money on the line.
You might also find the following articles interesting:
TRENDING POSTS