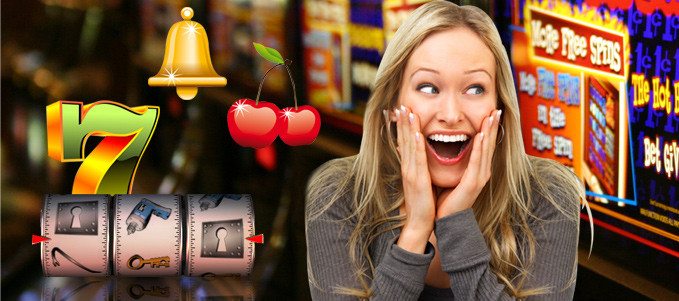 The fact that there are literally thousands of online slots available right now can be both a blessing and a curse at the same time. There's pure gold in there to be found – actually finding it on the other hand has the potential to be tricky. Whether you're looking for a simple but fun slot game with modest prices on offer like Fluffy Favourites or something much more serious with life-changing jackpots to play for, it's all in there somewhere – albeit a bit of a 'needle in the haystack' situation.
On the plus side, it's perfectly possible to keep on the straight and narrow when it comes to choosing slots of only the highest quality. So for those looking to make the most of their time and indeed their money, here's a quick rundown of just a few important considerations to bear in mind when selecting an online slot:
Welcome Bonuses
First and foremost, it's never a good idea to be swayed the way of any online casino games entirely on the back of welcome bonuses. What's important to remember is that while introductory bonuses look generous on the surface, it is almost always impossible to win or withdraw any real money with them. As such, given the fact that the vast majority of quality online slots can be played for free before putting any real money on the line, you might as well do this instead. Long story short – always read the terms and conditions in full before signing up!
Casino Reputation
It's also worth looking into the reputation of the casino itself, prior to going ahead and getting started with the slots on offer. The reason being that it is often the quality of the casino that will determine everything from your general enjoyment to account security to software performance and so on. Even if you already know exactly which slot you want to play, it's still in your best interests to carry out a few checks on the casino itself before signing up and getting started.
Volatility
If you haven't yet decided which slot is for you, you might want to take into account volatility. This basically refers to the rate at which any particular slot pays out in relation to the size of the payouts. For example, machines with low volatility pay out much more often, though prizes are generally much smaller. Machines with high volatility may not pay out very often at all, but are more likely to pay much larger sums when they do. Consider your own gaming style, budget and priorities, in order to determine what kind of machine works best for you.
Return to Player (RTP)
Also worth taking into account is the RTP of the slot you are considering, which basically refers to how much cash by way of an overall percentage the machine returns to players. For example, if there was a machine with a RTP of 96%, this essentially means that for every £100 it takes in, it gives £96 back. Try to remember however this doesn't mean that if you personally put £100 of your own money into the machine that you are guaranteed to get so much as a penny back. Instead, it is an overall average and has nothing to do with a player's respective likelihood of winning a prize.
Player Reviews
Last but not least, one of the best and simplest ways of finding out exactly what to expect from any given online slot is to check out the reviews and ratings of your fellow gamers, before getting started. There may be plenty of professional review sites and affiliates available these days, but it will always be the honest and impartial guidance of real life gamers that is well and truly worth its weight in gold!
You might also find the following articles interesting:
TRENDING POSTS