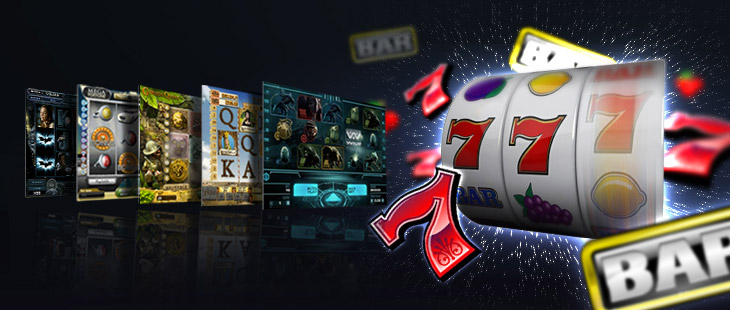 The first few months of 2018 have been spiced-up with the release of a series of hot new video slots. International software giants like Microgaming, Net Entertainment, Betsoft and Yggdrasil Gaming have led the pack with a sweet selection of crisp and creative money-spinners. So… if you're out to put those casino bonus codes to the best possible use right now, we recommend checking out these little gems:
Archangels: Salvation
The game development gurus at Net Entertainment have created a stunning super-sized masterpiece in Archangels: Salvation. It features a mad and malevolent horned devil – with his energy spewing sabre – pitted against a partially-clad angel with flowing blonde hair.
In addition to the exquisite imagery and fluid animations, the game features free-floating reels and a configuration that's engineered to please – 6 reels, 12 rows and 100 paylines!
It's not only the aesthetics that'll blow your hair back; there's a neat selection of bonus features billed by the fresh, innovative and decidedly rewarding Heaven and Hell Hot Spots.  Land a wild – either fully or partially – on the first two rows on the top and bottom of the reels and you'll unleash a flurry of stacked or individual wilds that have the potential to pay out hefty crates of coinage.
Archangels: Salvation is part video slot and part high-end theatrics.  It's yet another gambling option in the Net Entertainment treasure chest that has that elusive X-factor.  If entertainment is high on your gambling agenda, this beautifully crafted 100 bet-line game has to be on your to-do list this month!
Temple of Tut
The latest video slot to emerge from the vast Microgaming collection is Temple of Tut – a 5-reel, 10-payline thrill-a-minute slot, rendered in cool comic book style. You'll meet the doomed Howard Carter and his two sidekicks as they scramble through the long-lost tomb of Tutankhamen, the Egyptian Boy King who was buried with stacks of priceless treasures centuries ago.
A stand-out feature of this sizzling online slot is the rapid revolutions of the reels that seem to go faster and faster as the game progresses.  As with so many of the MGS classics Temple of Tut pays both ways and has the usual wilds, scatters and free spins secreted on the reels to optimise the payout rate.
For those of you who demand that little bit extra, there's an added surprise built in to the gaming experience.  This time, Microgaming has added randomly activated Super Reels into the fray… and they're worth their weight in gold.
Trigger the bonus showpiece and you'll be playing with one or more reels where half the displayed symbols are stacked wilds.  Just imagine the payout potential, if you strike it lucky…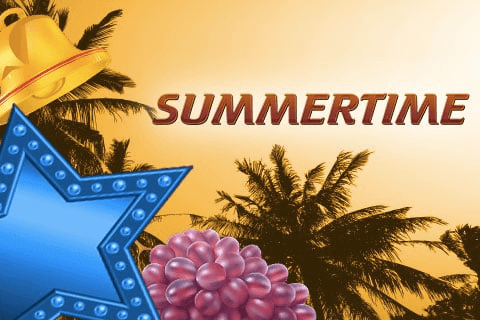 Easter Island
Yggdrasil Gaming has outdone itself with its latest gambling rendition in the form of the effervescent Easter Island.  The 5 reel and 24 payline slot is a gorgeous tribute to the gargantuan Moai statues that have fascinated explorers since the beginning of time.
Load the game up on your PC, tablet or phone and you'll encounter two curios talking heads, which play a key role in determining if and how much you'll win on this enchanting Polynesian island!
Apart from the awesome graphics and animations, you'll be in line for a whole lot of free game-time with a tantalising twist. As each win you hit on the reels triggers a respin with an added advantage, you're never far away from a free spin or two.  You'll also discover reels that can soar in height to expand the gaming area, boosted by winning symbols that are replicated and spewed onto the reels by one of the large granite statues.
Easter Island is a slots showpiece that's fun, entertaining and genuinely rewarding. Together with the soaring reels, there are sticky and expanding wilds to up the win rate.  If you're looking for a unique gambling opportunity that has a serious WOW factor, this fresh addition to the Yggdrasil Gaming collection has good times written all over it.
Tiger's Claw   
Last but not least, another incredible outing for one of the biggest developers in the business. Betsoft has taken a remote icy vista of Siberia and deposited it onto the reels of Tiger's Claw, a new gambling opportunity with 720 ways to win.  As we've come to expect from the creative game development brand, winning comes easy as you're paid out all ways on a set of reels that are asymmetrical in design.
The big 'hooray' in this standard slot being the sheer volume of free spins built into the game mechanics.  Hit the correct symbol configuration and you can earn up to 98 free spins that can also be retriggered.  That means you can bank up to 240 free spins in total.
Another major plus for players who unleash the tiger is there's a steady stream of payline wins with hits – big and small – happening on just about every spin.  Tiger's Claw may not be a true blue 3D Betsoft blinder like Fire & Steel: War of the Wilds, Giovanni's Gems or The Slot Father II, but it's fun, functional and loaded with potential for paying impressive cash prizes.
A Stellar Summer's Gaming…
We're expecting to see a ton of new additions from leading slot developers as the summer progresses. If planning to spend your summer lapping up the best action the web has to offer, be sure to bear the usual guidelines in mind.
Before getting started with any new slot, check out what the developer has to say regarding RTP percentages and variance. Just because a slot looks cute and cuddly doesn't mean it won't pack a serious punch! Play for free to test the waters, use free-spins bonus deals strategically and only ever play using a top-rated casino you can count on.
Check out our independent reviews and recommendations for full details on the kinds of casinos you'll want to check out. Enjoy a stellar summer's gaming, with the help of the folks at Casino Papa!
You might also find the following articles interesting:
TRENDING POSTS