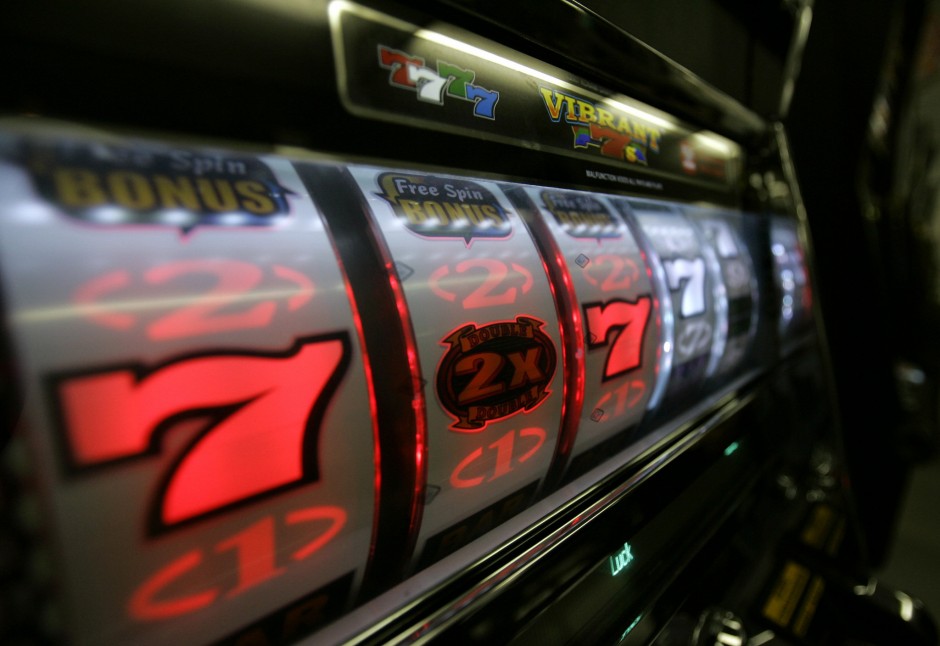 The introduction of live dealer games to online casinos has had a transformative impact on the iGaming industry. The prospect of playing games like roulette and blackjack with real croupiers has engaged and excited players ever since the technology first rolled out. Today, it is interesting to see how operators have used live casino technology to create new experiences. 
For instance, we now have a new genre of titles (loosely termed "game show" casino games), featuring live games based on tv shows like Who Wants to Be a Millionaire or Deal or No Deal.  Given the fact that millions of people would love to take part in iconic game shows like these, the popularity of the niche is easy to understand. 
And yet, one of the most interesting types of live games to have arrived as of late is live slots. Playing live slots didn't quite hit the big time when the concept was first introduced but is growing rapidly in popularity. Playtech is the most notable developer banging the drum for this style of gaming. It has released two main live slots to the mass market, both of which are versions of popular Playtech slots: Age of the Gods: God of Storms and Buffalo Blitz. As we'll explain later, there is a reason (beyond the games' popularity) that Playtech chose these two titles for its live slots. 
Games Offer a Communal Experience 
So, how do live slots work? It's actually quite simple. The game is shown on a screen in a studio, and you see a croupier – more like a host – calling the action. Players place their bets remotely in the same way they would when playing a live table game. When the slot hits a win, each player is paid according to their bet size. Simple stuff.  In a way, it's kind of a hybrid between playing online slots and playing traditional casino table games. You don't actually take control of the reels yourself, or pump coins into the machine in hope of winning a prize.  You instead place your bets on the outcome of each spin (as much or as little as you like), and wait to see what happens next.
The main attraction, of course, is that the game is played as a community. Players win – and lose – together, so it adds another element to slots play. But, while players have options for communicating via live chat, you get the sense that we are at the beginning of a new type of gaming, rather than an endpoint. 
By this, we mean live slots (and live casino gaming in general) can take things further as technology improves, and offers a more interactive experience. We might even reach a point where the metaverse is a possible route for live casino gaming to follow.
Limits on Types of Games  
That said, there are some inherent limitations in live slots as they stand right now. Previously, we mentioned the choice of games available – Buffalo Blitz and God of Storms. The reason Playtech chose these two is, in all likelihood, their limited gameplay options. 
They are hugely popular games, but they are also comparatively basic 'spin-and-win' games, with very little decision-making involved on players' behalf.  Not that this is necessarily a bad thing, as the vast majority of traditional casino table games follow the same basic model.  That being, all you do is decide how much you want to bet, and the rest of the action is entirely out of your hands.  No strategy, no skill, and not really any particular involvement. 
The point is that more multi-faceted games – such as the original Age of the Gods slot – wouldn't work on the live slots format. This is because multiple features will require different inputs from a player. And if multiple players are playing, then it's going to be a logistical nightmare. 
For example, you reach a point during the game where the player can choose between a handful of different options. There are several people betting on the slot live, and they all have different ideas as to which option should be chosen. This could result in conflicts, confrontations, and certainly complex situations.
For live slot gaming to work in its current format, it needs to be kept as simple as possible.  Effectively, keeping players on the sidelines, with little to do other than place their bets. 
The Future of Online Slots?
Despite all this, we (and many others) see a bright future for live slots. Trends sometimes take a while to catch on, and you might surmise that most people who play online slots wouldn't even think about playing live. 
But as the technology – and marketing of these games – evolves, more players will set their sights on a more communal experience. Again, the fact that live slots need to be kept comprehensively simple isn't necessarily a bad thing. People often deliberately set their sights on casino games that require no skill or strategy, so that they can simply sit back and soak up the experience.
With live slots, the emphasis is on the social aspect of the experience – not the action itself. Chances are, if you were the only person sitting at the table for an online slots session, you wouldn't stick around too long.  The more people there are taking part, the more enjoyable and engaging the whole thing becomes. 
Right now, it seems to be mostly Playtech that believes in this strategy. If other developers start trying it out, then you might see a greater influx of players to the live slots studio. As it stands, those who play already seem to be enjoying this unique way of experiencing online slot games. 
Chances are, it will only be a matter of time before other big-name developers put their own spin (pun intended) on the live slot business model. You can therefore expect to see much more of this novel idea in practice, over the coming months and years.
You might also find the following articles interesting:
TRENDING POSTS