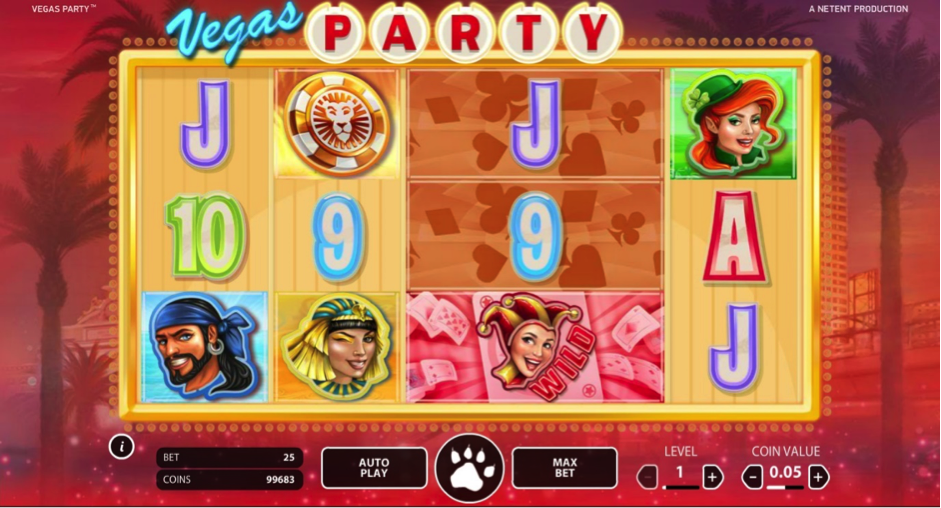 It's probably fair to say that as far as themes go for online slots, Vegas is just about the most obvious and common of all. After all, the whole point of these kinds of things is to do a good job recreating the excitement and atmosphere of the real Las Vegas experience.
Needless to say though, some do a better job of it than others! Today, we are taking a look at two examples of Vegas-themed slots which seem to tick all the right boxes. Take a look at our overviews of each and chances are at least one of them will keep you entertained for a good while at least:
Vegas Dreams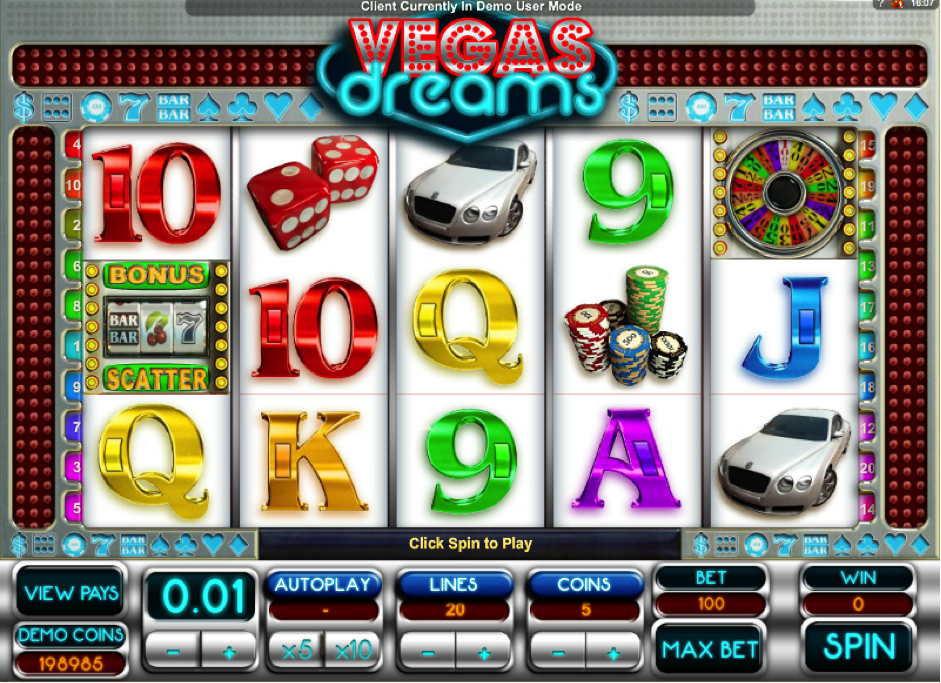 First up, Vegas Dreams is all about living the high roller lifestyle – retail of pure luxury and hedonism. At least, in something of a virtual format, anyway! Vegas Dreams comes courtesy of the folks at Big Time Gaming and takes the usual five-reel, 20-payline approach. Spins are available from 20p right up to £200 each and the action unfolds across desktop and mobile platforms alike.
In terms of visual prowess, Vegas Dreams does a great job illustrating the point that simplicity can also be superb. The graphics, background, symbols and indeed soundtrack are all relatively simple, but it nonetheless looks absolutely great. Along with the usual playing card values, there's a limousine, a briefcase stuffed with cash, dice, poker chips and so on in play. If you manage to line up five bars or limousines in a row, you're in for a payout worth 750X your bet.
The wild symbol takes the form of a wheel of fortune, which along with replacing pretty much every other symbol in the game will also increase the value of any winning combination 2X – if it forms a part of it. Incredibly, this one symbol alone can also be worth up to 10,000X your bet, if you're lucky enough to land five in a row.
Then there's the scatter fruit machine symbol, of which you'll only need two or more to win a cash prize – the lowest being double your bet. Five in a row will see you walking away with 100X your bet. And then there's the free spins feature, which you'll enter upon landing three or more scatter symbols and start out with the 15 free spins to play with, along with a 3X multiplier on every win. The free spins can be retriggered at any time, up to a limit of a whopping 180 free games!
Which is where the story comes to an end with Vegas Dreams, which to be honest isn't a bad thing. It does a great job balancing simplicity with playability, meaning it is likely to appeal to casual gamers and those out for more serious wins alike. It looks great, it is extremely entertaining and puts a very slight twist on the standard slot format you're no doubt already familiar with.
Gauge your expectations accordingly and Vegas Dreams will certainly not disappoint.
Vegas Party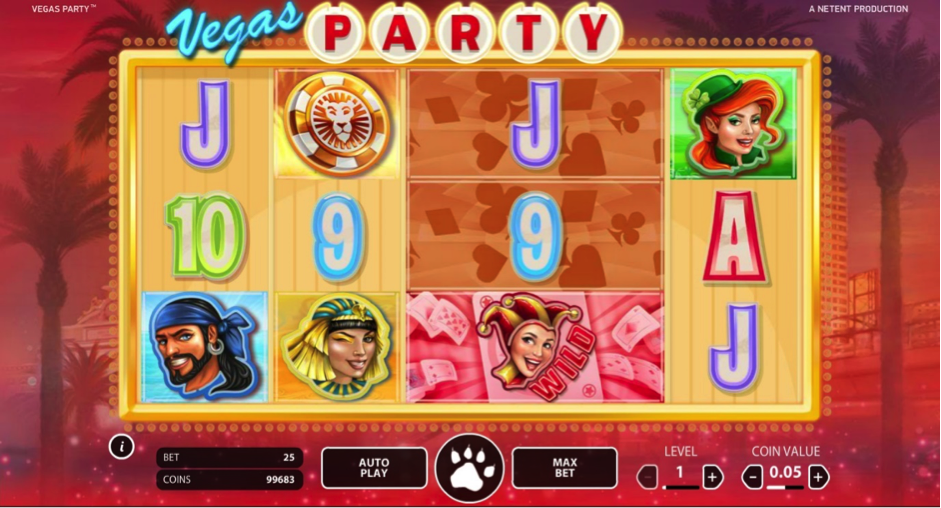 As for Vegas Party, this is another example of an extremely popular Vegas-themed slot, this time courtesy of none other than Net Entertainment. But what's unique about Vegas Party is the fact that it is exclusively available at LeoVegas Casino, having been developed specifically for this casino and this casino alone. Spins start at 25p and go as high as £125 each – it's also compatible with desktop and mobile devices of pretty much every shape and size imaginable.
Visually, Vegas Party isn't quite as attractive as its predecessor in the list. It looks good enough, but isn't particularly eye-catching with a somewhat faded pastel palette. Still, this is simply a case of personal preference. As for the symbols, things are once again a little different with Vegas Party, which features leprechauns, pirates, Cleopatra, James Bond (presumably) and of course, the LeoVegas Casino logo.
The joker symbol is the wild and can appear on any of the reels apart from the first. It does the job exactly as you would expect it to do and aside from lining up wins with wilds, that's about as far as it goes.
Instead, Vegas Party is all about the Linked Reels feature, which plays a role in every single spin from start to finish. Every spin features an expanding wild symbol which joins two reels together, which can continue to join anywhere up to five of the reels. It's a completely random feature, which gives the rather tantalising prospect of knowing that even with just one more spin, you could walk away with a potentially huge jackpot.
Rather than focusing on the kinds of special features you first need to access and then work your way through, Vegas Party instead focuses on making each and every spin of the base game as exciting as possible. Which is an interesting and unusual approach – especially given the fact that Vegas Party excludes any kind of free spins bonus round whatsoever. Once again, personal preference plays a role, but we can't deny that we really like the idea of such concerted focus on the base game itself, rather than infrequent bonus features.
Given the way Vegas Party is put together and operates, it makes an absolutely fantastic choice for anyone simply out for a few casual spins to try their luck. The reason being that while you often have to hack away at things for hours to get to the goods with other slots, Vegas Party is the kind of slot where the biggest wins possible may be just one single spin away!
You might also find the following articles interesting:
TRENDING POSTS