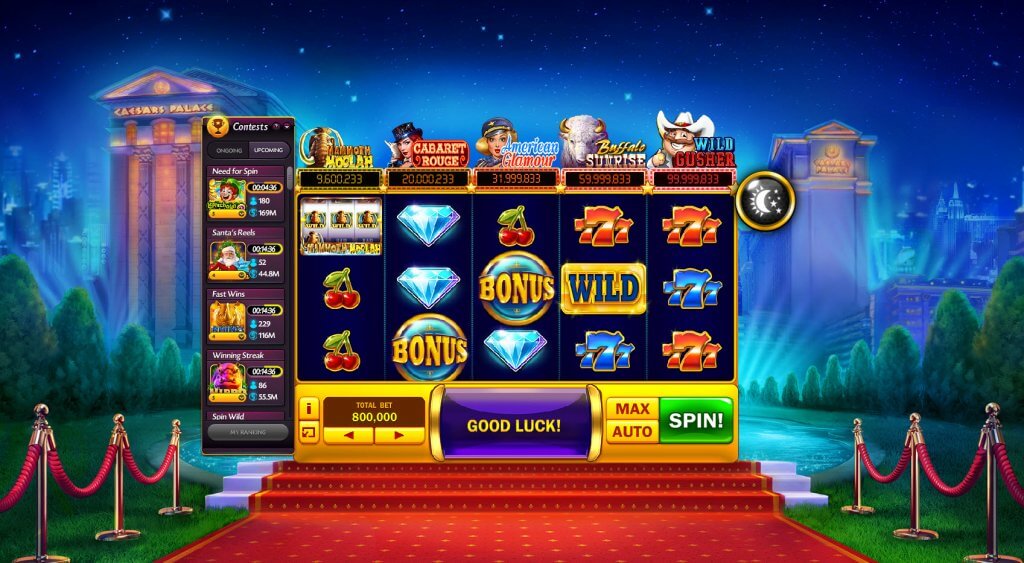 It's almost the end of the year, which means the time has come to start thinking about the best games, software providers and so on of 2018. If you've been keeping up with things, you'll probably already have your own shortlist of contenders. One that no doubt contains the likes of Lucha Legends, Jumanji and Vikings.
But which of the front-runners has beaten all newcomers to earn the title of 2018's best online slot?
An Excellent Year
Whichever way you look at it, it's been an outstanding year for slot gamers. Leading developers worldwide such as NetEnt, Microgaming, Playtech, and Yggdrasil all kept their promises of delivering some of the best slots we've seen to date. Which, in most instances, can be played completely free of charge and are compatible with just about any mobile device.
2018 also brought the launch of various new online casinos from the UK and as far afield as the United States and Canada. So there's been no shortage of action, whatever your gaming preferences.
Still, this doesn't bring us any closer to declaring an outright winner. So at the risk of ruffling a few feathers, that's exactly what we'll be doing now.
And just for the record, feel free to compare as many slots as you like from 2018 and previous years before deciding where to spend your money!
Top 5 Slots Games of 2018
Jumanji
Always destined for big things, Jumanji brings together that perfect combination of modern gaming technology and a strong dose of nostalgia. If you've any love for the classic movies whatsoever, you'll be in your element with this one.
This game comes with plenty of great bonus features and the stunning graphics and soundtracks that we've come to expect from this software provider. Some of the bonus features include sticky vines that activate re-spins, Monsoon wilds that expand to fill the reels, and a Monkey Mayhem feature that creates winning combinations.
Based on the movie, Jumanji has lots of different free spin bonuses included too as well as sticky symbols and extra wilds. There are plenty of big and small wins available in the base game and the free spins bonus round is an absolute winner. You can win up to 504x your wager on every spin, but there's plenty to enjoy even if you don't pocket a prize.
Witchcraft Academy
This classic in the making takes more than a little inspiration from Harry Potter, bursting with flying brooms, magic wands, and enchanted owls.
It's not just about the visuals though, as this hugely enjoyable slot boasts a whole bunch of bonus features and added extras. One of which being the Element bonus feature, which gives players a chance to unlock a variety of rewards such as free spins and multipliers.
If you're a Harry Potter fan, Witchcraft Academy is a slot you'll want to check out.
Vikings Go To Hell
Engineered by the folks at Yggdrasil, this is the follow up to the hugely popular Vikings Go Wild and Vikings Go Berzerk. It's a 5 reel, 25 payline slot with huge wins to play for and a seriously immersive experience.
There are some great bonus features to spice up the action, including sticky wilds, treasure chest bonuses, two levels of free spins, and multipliers. With stunning graphics and a superb soundtrack, Vikings Go To Hell delivers the goods on all fronts and is a firm contender for the 2018 title.
Berryburst
As for Berryburst, how can you go wrong with the sequel to perhaps the most popular and successful online slot of all time? Berryburst looks set to become just as iconic as Starburst, using the Cluster Pays game engine to keep the action charged with every spin.
Bonus features include cluster mechanics, re-spins, expanding wilds, and more. With an RTP of 96.23%, this is another slot that you'll want to add to your playlist. You can win up to 1,868x your wager on all spins too.
Lucha Legends
Then there's Lucha Legends, which sees players stepping into the shoes of a fearless wrestler and doing battle in the squared-circle. There are 5 reels and 25 paylines in play, as well as some spectacular bonus features if you play your cards right.
There's a super wild feature where you get a multiplier up to 3x and 2 extra wilds added to the reels. If you play in the Power Up Mode, you can get 4 extra wilds and multipliers up to 5x. There's a free spins bonus round and every spin could potentially get you a win of up to 2,200x your wager when you have the Power Up Mode selected.
Ideal if you're a fan of wrestling, but also pretty good if you're not!
And the winner is…
Choosing a top slot for 2018 means taking into account everything that matters. Graphics, soundtracks, pay tables, general enjoyment and so on. Combine all of the above and it's clear that the 2018 title belongs to Jumanji.
Rather than simply throwing together another clone of a thousand other slots, NetEnt has come up with something truly different and truly outstanding. It's essentially a cross between a cutting-edge online slot, a classic board game and a tribute to the movies you know and love. That said, you don't have to have seen Jumanji (or even know what it's all about) to get a real kick out of this slot.
Jumanji is bursting with bonus features and unique points of appeal – far too many to begin listing. So really, the best thing to do is head over to a quality casino and check it out for yourself. Try a few spins for free, before upping the ante with a wager or two.
Given 2018's performance, we genuinely can't wait to see what the likes of NetEnt and the world's other big-name developers have in store for 2019. They've set an incredible standard with titles like Jumanji…what's to come next is really anyone's guess!
You might also find the following articles interesting:
TRENDING POSTS