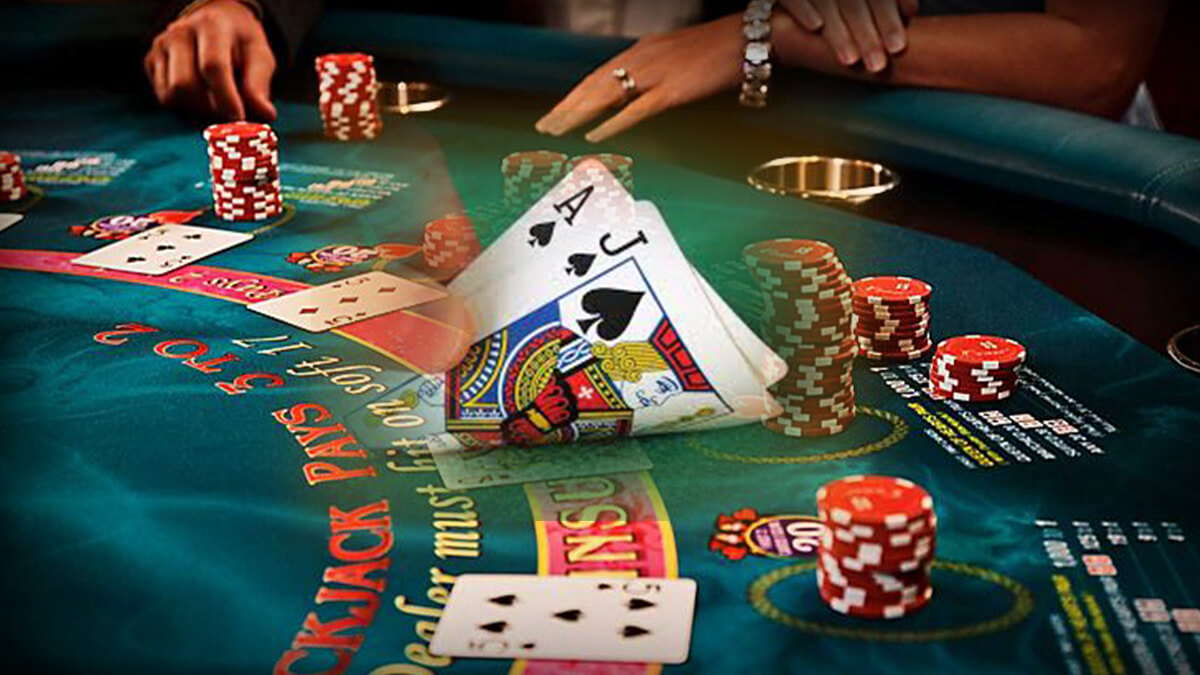 Most avid gamblers aren't strangers to the game of blackjack. Whether you usually play at a nearby casino or online, the average bets range from €5 to €50 per hand. Many online casinos let players enjoy blackjack 24 hours a day for just €1 a bet. But if you have the bankroll to support it, you should consider upping the stakes a bit.
High stakes blackjack is played every day across the globe. This practice is so common that players who bet in excess of €100,000 have been given their own nickname; they are known as "whales." Many of these whales are millionaires and billionaires who hardly bat an eye at wagering such a large amount of money. But you don't have to be a millionaire and you don't have to bet that much to take part in high stakes blackjack.
What Is High Stakes Blackjack?
Blackjack is one of the most popular casino games and has been for decades. It is also one of the easiest casino games to learn, hence its appeal. When blackjack is played strategically, it can be one of the most profitable for casino players as well.
A game of high stakes blackjack isn't much different from an ordinary game of blackjack. For the most part, there is really only one difference: the stakes are high. In regards to how the game is played, the rules and the way bets are placed are the same.
With most online casinos, players can partake in high stakes blackjack by betting €100, €1,000, €5,000, or more on a single hand.
Why You Should Play High Stakes Blackjack
What most gamblers would consider the biggest reason why you should consider swapping to high stakes blackjack is the amount of money that can be won. Think about it this way: the more money you bet, the more money you can win. While you can still enjoy a game of blackjack with small bets, high stakes blackjack provides the thrill of potentially winning a life-changing amount of money.
Because the limits vary from one casino to the next, you will have to check with the online casino at which you want to play to find out how much can be wagered in a high stakes blackjack game. 
Another reason to play high stakes blackjack is so you can enjoy the VIP treatment. Online casinos pay special attention to high rollers. Many sites go to great lengths to treat their high rollers well, with exclusive benefits like custom bonuses, cashback, giveaways, and more.
What You Should Know About High Stakes Blackjack
To make the most out of your gambling experience, particularly with high stakes, there are several things you should consider. One of the most important decisions you will make as a high-stakes blackjack player is where to play. Not all online casinos offer high-stakes betting and not every site that offers it should be considered trustworthy. One of the best sites for players who are looking to enjoy high stakes blackjack is highstakesblackjack.co.uk. Try it out for yourself to get a better idea of why high rollers flock to that site in particular.
While searching for an online casino to play in, consider each casino's max bet. If you have a good amount of money to play with, you want to make sure you have the freedom to bet as much as you want.
Additionally, some high stakes blackjack sites offer live versions of the game. This allows for the most realistic experience available without ever having to step foot in a brick and mortar casino. If you are looking for this kind of playing experience, make sure the online casino you are considering offers it before you sign up for an account.
It may be wise to practice a bit before putting a large amount of money on the line. With a bit of practice, you can perfect your strategies and familiarize yourself with the game. Once you are ready to play with real money, you should use a payment method that can safely and securely process large amounts of money.
How to Win More Money Playing High Stakes Blackjack
There is nothing quite like the thrill of playing a game of high stakes blackjack. With a pile of money on the line, it's an experience that many people can only dream of being a part of. To give yourself the best chance of winning, consider taking the following steps:
Learn basic strategy. You want to do as much as you can to lower the house edge.

Choose the right game. High roller casinos offer variations of blackjack that have different rules and house edges. Look for a game that has more rules favoring the player.

Avoid side bets and the insurance bet.

Take advantage of additional perks available for high rollers.

Don't be afraid to take risks.

Read the fine print before making any bets and make sure you fully understand the terms and conditions.
Can You Count Cards When Playing High Stakes Blackjack?
Contrary to popular belief, counting cards isn't illegal. However, the act is frowned upon and a casino has the right to cut you off if they suspect you are counting cards. But despite what rumors may tell you, you won't get arrested for it.
With that said, many blackjack players argue that counting cards is the only way for a player to beat the high stakes in a blackjack game on a regular basis. If counting cards is something you haven't ever put into practice or know little about, your best bet is to stick to what you know to try to win big.
However, if you have a good amount of experience with counting cards and are confident in your ability to do it effectively and discreetly, you may consider it to be worth the risk. At the end of the day, the choice is yours.
You might also find the following articles interesting:
TRENDING POSTS