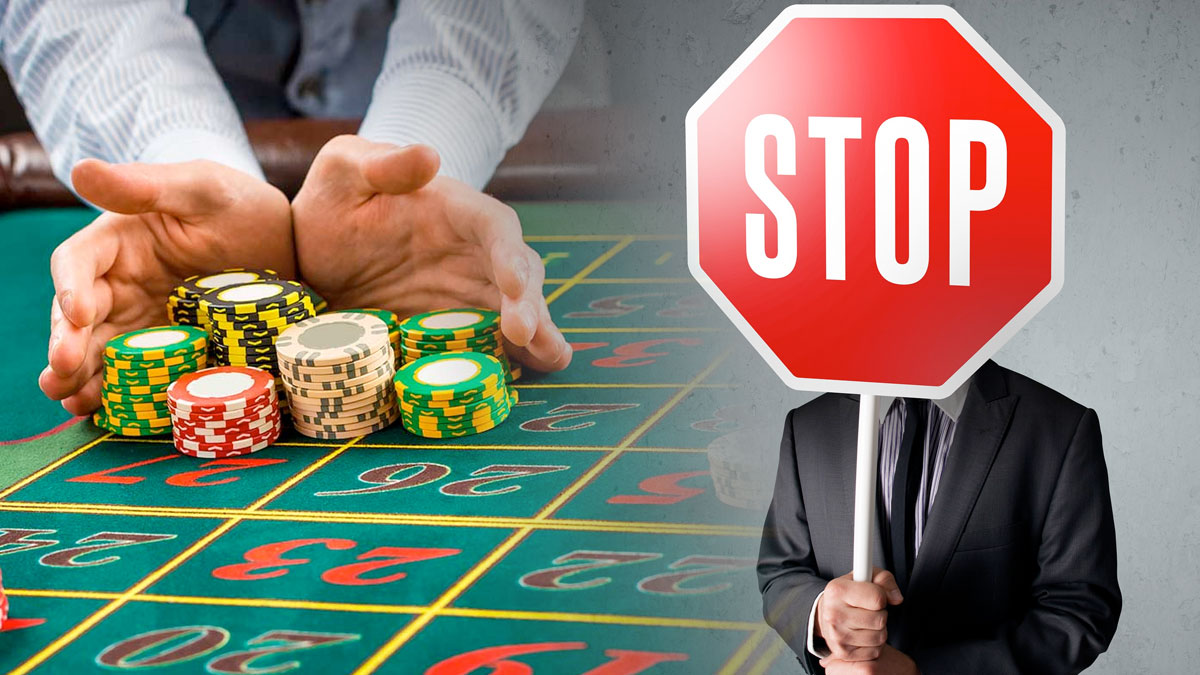 In the United Kingdom, we have GAMSTOP – a free service that enables online gamblers to place sensible limitations on their gambling activities. Entirely at your discretion, you can choose to be excluded from online casinos for a specific period of time, if you feel you have been getting carried away.
GAMSTOP subsequently prohibits players access to all online casinos and gambling sites licensed and regulated by the online gambling commission. It's still possible to play at unlicensed online casinos and bookies based outside the UK, but this isn't a particularly sensible option – having made the choice to exclude yourself in the first place.
Over in Sweden, players have Spelpaus – a broad and sweeping gambling act that was introduced in 2019. Similarly to GAMSTOP, it gives licensed online casinos the option of excluding players for a given period of time, for their own protection. Players can also voluntarily sign up for exclusion, if they choose to do so.
Though again, getting around the whole thing isn't particularly difficult. There are even sites up and running like Casino Utan Spelpaus that specialise in unlicensed casino listings, which are still fully accessible to those who are temporarily excluded.
Click here for more information on Casino Utan Spelpaus and how the whole Spelpaus thing works. 
Opting for Temporary Exclusion
People will always be able to access online gambling opportunities, if they choose to do so. Irrespective of whether or not they have excluded themselves of have been excluded against their will by an online casino, there's no shortage of alternative options available.
Nevertheless, the whole thing raises questions with regard to when and where the line should be drawn. At what point does an enjoyable and sensible online pastime graduate into a full-blow problem?
Or more importantly, a slowly manifesting problem that should be nipped in the bud as early as possible?
All cases of gambling addiction and problematic gambling differ significantly from one person to the next. Nevertheless, the vast majority of experts agree that self exclusion should be considered immediately, where anyone gambling online exhibits or notes any of the following behaviours:
1. Lying to other people about gambling habits
First up, the only reason you would deliberately mislead others regarding your gambling habits is that you know you're doing something wrong. Or at least, doing something excessively and gradually losing control.  The occasional white lie about gambling when you probably should have been doing something more productive is one thing. However, lying compulsively and living in a state of denial indicates that something isn't quite right.
2. You gamble with money you cannot afford to lose
Gambling is something that should only ever be enjoyed with money you can more or less afford to throw down the drain, without it affecting your finances or your lifestyle. It's a pastime like any other, where you're far more likely to walk away with nothing than with a prize in your pocket. Subsequently, things become problematic when you begin gambling with money you cannot afford to lose. Rather than using small amounts of completely disposable income to fuel your online gambling habits, you find yourself using money that was allocated to something more important. As soon as this happens, it is essential to take a step back and can reconsider the whole thing.
3. Gambling makes you anxious, agitated, angry or stressed
The only reason to take part in any kind of activity that costs money is to take something positive away from it. With gambling, it's all about the feel-good factor and the enjoyment of the whole thing. As you can never guarantee you'll win even the smallest of prizes, it should be all about fun and games – nothing more. This means that if any aspect of your gambling activities are affecting your emotions in a negative way, you've strayed far from what gambling is supposed to be about. And you need to get things back on track as quickly as possible, before they get any worse.
4. You borrow money to pay for gambling
This is one of the primary red-flag indicators that things have already gone too far. Under no circumstances are there ever any excuses for borrowing (or attempting to borrow) money off other people to gamble, due to the fact that you have no money left of your own to gamble with. Even worse than attempting to borrow money from family and friends is taking out loans or using credit cards to fuel a gambling habit. This almost always results in a debt spiral, which often ends up insurmountable.
5. You can't quit until you lose all your money
Being able to walk away from a losing streak is never easy. Nevertheless, it's something you absolutely must do to enjoy online gambling safely and responsibly. It's surprisingly commonplace for people to get carried away and burn through their entire bankroll, having initially intended to head online for no more than a few spins of the roulette wheel. But if this is something you are doing all the time and you cannot bring yourself to walk away when the time is right, you may be looking at the start of a more serious issue.
6. You've tried to stop and failed on previous occasions
Last up, if you did not have some kind of gambling addiction or obsessive compulsion, you could walk away at any time. This means that at any point where you have attempted to stop gambling in the past, you would have been successful. Consequently, a history of attempts to stop gambling (or slow down) that have failed indicates that you have less control over the whole thing than you probably think you do. It also means that any future attempts to cut down will also prove difficult or impossible, without seeking the appropriate support.
In all of the above instances, self-exclusion is often the first step towards making positive changes. The sooner you place barriers between yourself and your problematic behaviours, the better!
You might also find the following articles interesting:
TRENDING POSTS