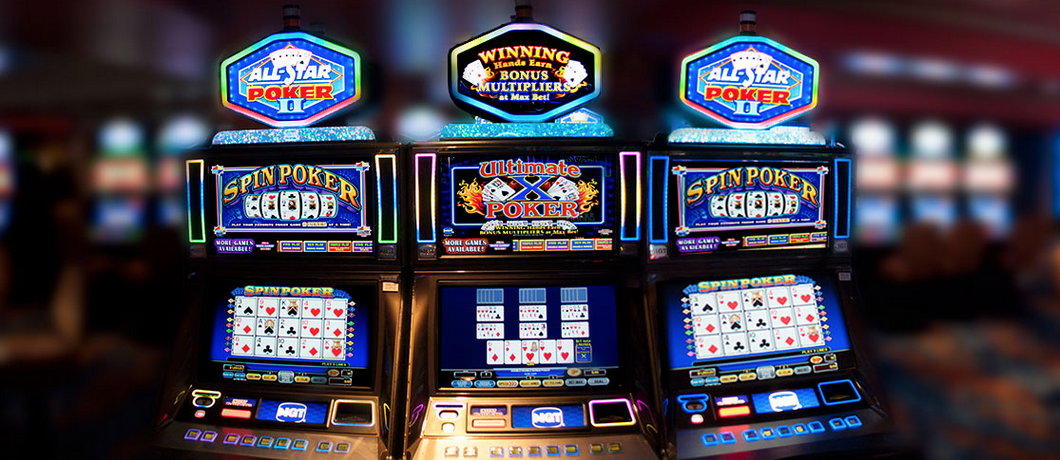 If you've spent any time gaming online or at an online casino, you'll probably understand the appeal of slots. Simple yet universally appealing, slots are the most popular casino games worldwide by a considerable margin. Unsurprisingly, the same can also be said for online slots on the digital casino landscape. Best of all, growing demand from the world's enormous slot gaming community is resulting in the development of the biggest and best video slots the market has ever seen.
So, how do you win on online slot machines?
To be honest, the title of this article is something of a misnomer. This is because as far as the bigger picture is concerned, it is fundamentally impossible to beat the house. At least, with any kind of regularity. Irrespective of whether you're playing at one of Las Vegas' iconic casinos or online, the house must have at least some kind of edge. Otherwise, every casino business in the world would rapidly be run completely out of business.
Hence, there's no way of guaranteeing a profit when playing online slots. There are things you can do to minimise the risk of heavy losses, but guaranteeing wins is simply out of the question. Instead, it's a case of being as strategic as possible and focusing on what really matters.
Enjoyment comes first
This may seem somewhat obvious, but your main focus should be on having fun when playing slot machines. In luck-based games such as slots, it's important to not take it too seriously. If you stop enjoying the game you're playing, either stop altogether or move onto a different game.
Gambling (both online and offline) is supposed to be a form of entertainment. If you're lucky enough to win a prize, it should be considered an added bonus that you were in no way expecting or entitled to. It's when gamers forget that enjoyment is what matters most that things have a habit of going wrong.
Claim your bonuses
From welcome bonuses to loyalty bonuses to free spins in sizeable quantities, online casinos know people love a freebie. Visiting the likes of Aspers casino online you can claim bonuses that will prolong your playing time, without requiring a big investment from you. These welcome bonuses are also a great way for you to get to know how a casino or a particular game work, before making a serious investment.
That said, it's important to bear in mind that not all casino bonuses are as generous as they appear to be. Some are deliberately misleading, governed by the kinds of terms, conditions and wagering requirements that make them valueless. It's therefore a case of ensuring you check out those terms and conditions, prior to going ahead and claiming a bonus.
Take it to the max
To give yourself the best chance of success with a video slot, you really need to be playing the maximum coin size. The higher the coin size, the higher the win. This is especially the case when it comes to jackpots. By betting the maximum coin size, if and when you win, you'll win the highest amount available.
Of course, playing the maximum coin size also means exposing yourself to the heaviest losses if Lady Luck isn't on your side. The same also applies when playing high-volatility slots – i.e. those with the biggest prizes and the most lucrative jackpots to pay for. As a rule of thumb, the bigger the prize, the less likely you are to walk away with it.
Highest payline
Traditionally, slots only had one payline. As well as making a slot basic this also significantly reduces the chances of paying out. Video slots these days come with as many as 50 paylines, presenting the player with 50 different methods of success. The higher the number of paylines, the higher the chances of the player triggering a payout. You may not win as big as these punters, but you'll definitely have a smile on your face if you do hit the big one.
Once again, however, it's worth noticing that prizes and jackpots are always connected with the probability (or otherwise) of actually winning them. As a result, more paylines cannot and will not guarantee bigger wins or even more frequent wins. It's still a game of pure probability, so know what you're getting yourself into.
Know your limits
As well as being a useful hint for playing video slots, this also applies to your overall online casino experience. By setting a limit before you start playing, you not only know you won't be losing money you don't want to, you know exactly how to play a particular game: cautiously or aggressively.
Long story short – always manage your bankroll in accordance with your budget and don't play with a penny you can't afford to lose. Just as soon as you've burnt through your bankroll for any day, week or month, it's time to walk away and take a break.
Go online
Last but not least, the benefits of online video slots are not to be overlooked. This may seem obvious due to the medium through which you're currently reading this article but playing slots online can be a more enjoyable experience than in land-based casinos. As well as the higher payout chances, online video slots come in their thousands, rather than the limited games on offer in traditional casinos, bringing with them more bonuses, bigger jackpots, more features, better graphics, and so much more. You can even play for free using virtual currency, in order to get a feel for what's on offer without putting a penny on the line.
And that's on top of the comfort and convenience of playing from home, or from any connected mobile device. Simply find yourself a top-rated casino using independent reviews and recommendations to see what all the fuss is about.
You might also find the following articles interesting:
TRENDING POSTS