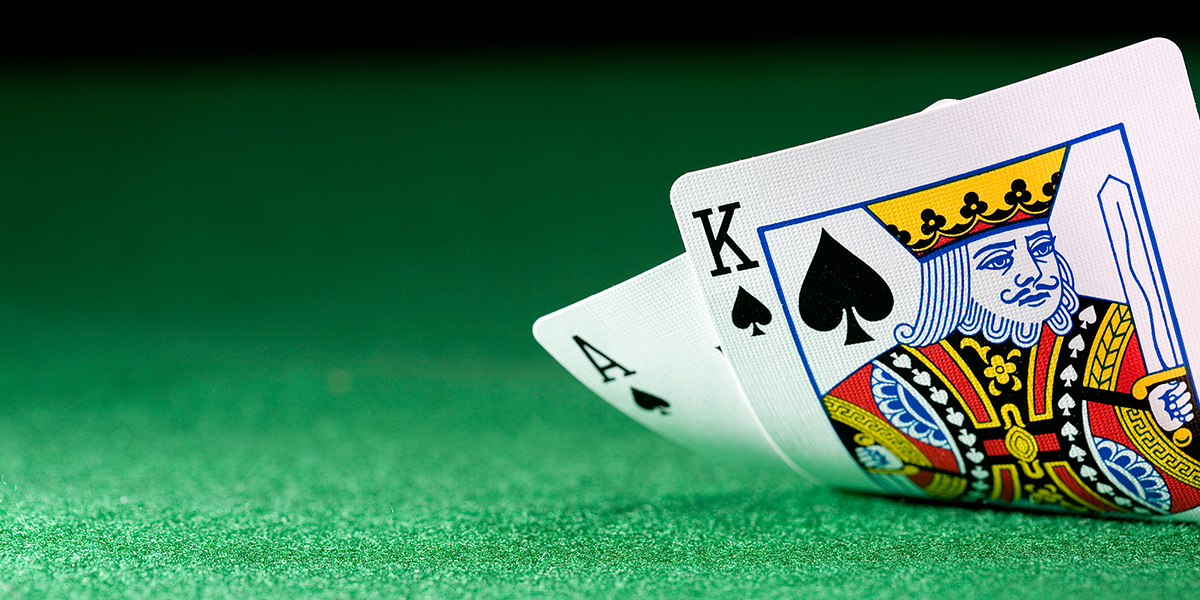 The game of blackjack has survived the passage of time better than most, considering that its first written records date as far back as the 16th century. In fact, its initial mention in written form is found in the short stories of the author Miguel de Cervantes, famous for his work Don Quixote. This is only one of a long line of fun and interesting facts about the game of blackjack.
But then again, players have had over five centuries to live through, invent or simply retell a story or two.
In any case, it's always interesting and entertaining to uncover a factoid or two about the casino games you love. The ten following five being nothing but cold, hard facts that will allow you to demonstrate your knowledge, or perhaps bore your friends to death at your next gathering:
There are very few games of chance, i.e. gambling games you could play for a living, and blackjack is one of them. In theory, should you have modest requirements for an average lifestyle, the odds of the game of blackjack should be able to allow players to make a living and sustain themselves. Nowadays, players can choose to play blackjack online or at a land-based casino floor, though the latter is the only realistic option for those looking to employ extra strategies, the likes of card counting.
In relation to the first point – card counting really is possible, as a factual and successful technique. It is based on the change in odds that results from each card being removed from the shoe. Considering you know what comes next with a degree of likelihood, you are able to make the appropriate move, and thus maximise your chances of winning.
Winning at blackjack is yet another interesting aspect – and very often tied to the misconception that players need to get a 21 in order to win. In reality, players only need to beat the dealer in order to win the hand, which, in turn, is done by having a higher hand than that of the dealer, but equal to or less than 21 so that they don't go bust.
The Guinness Book of World Records would hardly be as big if it didn't include the biggest versions of everything that has ever been made, including the largest blackjack table – 2,226 feet long, kept at the Viejas Casino, California. Only one hand has ever been played on this table, back in 2013, using massive cards and chips.
Ultimately, to make it a bit educational, it's a fact that there are better and worse bets, as well as hands you could be dealt at the table. When it comes to the first, the worst bet is the insurance – players lose more often than win, while the best would bet would be at a table where the dealer stands on all 17s. As for hands, there is no surprise that getting the 21 is the ultimate best hand, 20 is the second-best, but the third best isn't 19 – it's 11, as it offers the optimal chance of hitting the best one.
Five Things to Consider when Selecting a Blackjack Site
Now that we've covered a few semi-interesting facts about blackjack, what's the secret to selecting the best possible blackjack site to play at?
The short answer…well, there are actually five important things you need to keep in mind, if looking to make the most of your time and money. Contrary to popular belief, it's not as if the vast majority of online gaming sites are out to scam you out of your money. Nevertheless, it's always in your best interests to be proactive and select a leading blackjack site you know you can trust.
So with this in mind, here's a brief rundown of five important things to consider when shopping for a new blackjack website:
Is the casino available in your country?
For a variety of reasons – some more valid than others – some casino websites are restricted to certain countries only. The problem being that if you go ahead and access an online casino from a restricted country, it's you and you alone who could end up in trouble if things go sour. Even in countries like the United Kingdom where online gambling is 100% legal, there are certain online casinos that block players from the UK. So before even thinking about going ahead, find out whether or not you are eligible to play in the first place.
Do they offer a decent selection of games?
Chances are that sooner or later, you'll want to dip your toe in more than blackjack alone. As such, you might as well do business with an online casino that offers a solid selection of casino games to try out. Quantity isn't everything, but it can certainly help keep things entertaining. And while on the subject, you might want to think about looking into the gaming providers/software developers used to power the action. The more household names you come across, the better.
What kinds of bonuses are available?
It's a bit of a tricky subject with bonuses and promotions. On one hand, you want to ensure you get at least something to sweeten the deal. On the other, it's useless to be offered a bonus for promotions with the kinds of terms and conditions that make it worthless. Rather than taking anything at face value, always check out those terms, conditions and wagering requirements before accepting any casino bonus.
Does the banking system suit your needs?
If you only plan on playing for pennies, it's no use to choose an online casino with a minimum withdrawal amount of €200. Likewise, if you're a high-roller, why limit yourself to a monthly withdrawal limit of say €500? Think about your gaming style and preferences, ensuring that the banking system suits your needs accordingly.
What kind of reputation does the casino have?
Last but not least, nothing matters more than ensuring the casino in question has earned a solid reputation among gamers and professionals alike. Just a small amount of remedial research should be more than enough to determine the general consensus regarding any roulette site currently in business. Unless the site in question has earned a predominantly positive feedback, it probably isn't worth taking the risk.
You might also find the following articles interesting:
TRENDING POSTS