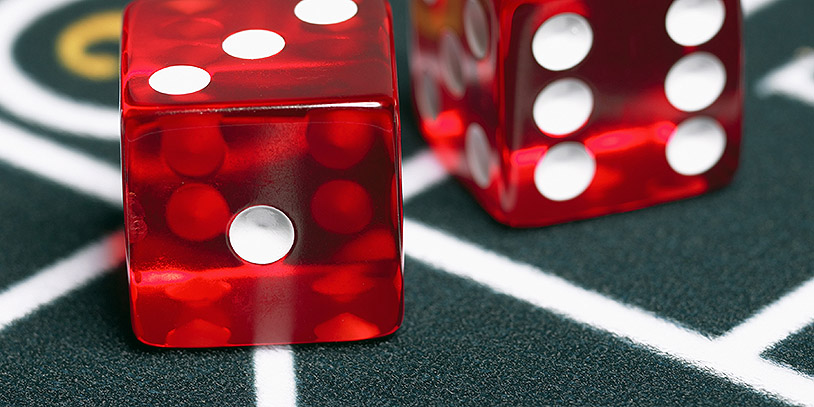 Ever wondered how online gambling regulations vary from one country to the next?
Here's a brief overview of the current online gambling regulations for a handful of key markets worldwide:
United Kingdom – All online gambling in the UK is regulated by the UK Gambling Commission (UKGC). The UKGC is the government body which is responsible for ensuring that all online casino operators in the UK comply with the rules set by the UK government.
Under Tony Blair, the New Labour government gave unprecedented new freedoms to the gambling industry in the country. Bookmakers and online casinos were – and still are – allowed to promote themselves far and wide. Online adverts, television adverts, sponsors on sports shirts – gambling companies have free reign to advertise via them all in the UK. The UK government receives a portion of the profits (which are extensive) made by gambling companies.
Of course, the UKGC imposes strict rules on gambling companies which operate in the country. Fines, which regularly number in the millions of pounds are handed out to gambling companies that break the rules. Some of the rules that online gambling companies must abide by include; ensuring players are sufficiently protected from the dangers of a gambling addiction; protecting players from dishonest or unreliable casinos; preventing money laundering, among others.
The UKGC also has the power to give and revoke gambling licenses. This means that all new online casinos that wish to operate in the UK must first ensure permission is granted by the UKGC. All online casinos which wish to set up in the country are thoroughly checked to ensure that they are up to standard and will not endanger players in any way.
USA – Online gambling in the USA is banned in the majority of states, but not in all of them. Online casinos are essentially illegal in 47 out of 50 US states. Only residents of the states of Delaware, New Jersey and Nevada are able to sign up and play at online casinos in the USA, and they must be at least 21 years of age to do so. The rules surrounding online gambling on sports are slightly different and are explained later in this section. Prior to 2006, there were no legal limits for online gambling in the USA but the then American President – George W. Bush – sought to change that.
It was the Unlawful Internet Gambling Enforcement Act (UIGEA) that dealt the biggest hammer-blow to online casinos in the USA. The UIGEA law 'prohibits gambling businesses from knowingly accepting payments in connection with the participation of another person in a bet or wager that involves the use of the Internet and that is unlawful under any federal or state law'. So while it is not strictly illegal for US players to play online casino games, the processing and acceptance of player's payments to online casinos by banks and financial institutions is illegal.
In June of this year (2018) the state of New Jersey legalised sports betting and it is expected that other states will follow. Prior to this ruling, the Professional and Amateur Sports Protection Act (PASPA) had made it unlawful for a state to offer sports betting. However, this has now been deemed a violation of the Constitution of the United States. So expect more online sports betting sites to open up in the USA.
Russia – The Russian online gambling market is extremely heavily regulated. Classified as harmful for children, online gambling is completely banned online. Any websites operating in Russia that offer online gambling to any audience are strictly prohibited. A website creator is however able to set up a website that discusses the rules of online casino games or poker. However, they are not allowed to advertise places where players can play online.
The past ten years have seen online gambling in Russia become virtually non-existent. The online ban hit high-gear in 2014 – casino sites, poker sites, gambling portals – all shut down.
Interestingly, Russia has set up four gambling resorts around the country for Russians that want to partake in traditional gambling. These resorts are marketed as holiday destinations. One such resort is in Kaliningrad, which is surrounded by European countries. The idea was that the resort would attract lots of European tourists to its shores.
The government body that regulates online gambling in the country is translated as the Federal Service for Observation of the Communication Field, Information Technology and Mass Communication.
Germany – Germany is similar to the UK in many ways, with regards to the rules surrounding online gambling. Like the UK, online gambling companies operating in Germany are free to advertise across a variety of different platforms. Many German football teams are sponsored by online casino and gambling companies, whilst television adverts are also packed with poker and casino promotions.
Spain – In Spain, the number of players using online casinos has grown throughout each quarter since major changes took place in 2017. Furthermore, a lot of French businesses have set their sights on Spain, due to more favourable gambling tax laws in the country compared to France.
All poker rooms and online casinos in Spain are regulated by the 'Dirección General de Ordenación del Juego' (DGOJ) which is the official regulator in Spain.
Italy – Gambling in Italy, defined as a game of luck rather than skill, was completely illegal under Italian law until very recently. These days, Italy is the biggest gambling market in Europe. Online casinos in Italy are immensely liked thanks to the popularity of online slots.
Italy's gambling laws are extremely lapse and it is for this reason why some of Europe's biggest betting operators, such as Betfair and William Hill, now offer their services to Italian card and casino players. Online Poker is also legal to play in Italy; however, its popularity is on the downturn…in contrast to most other European nations.
You might also find the following articles interesting:
TRENDING POSTS