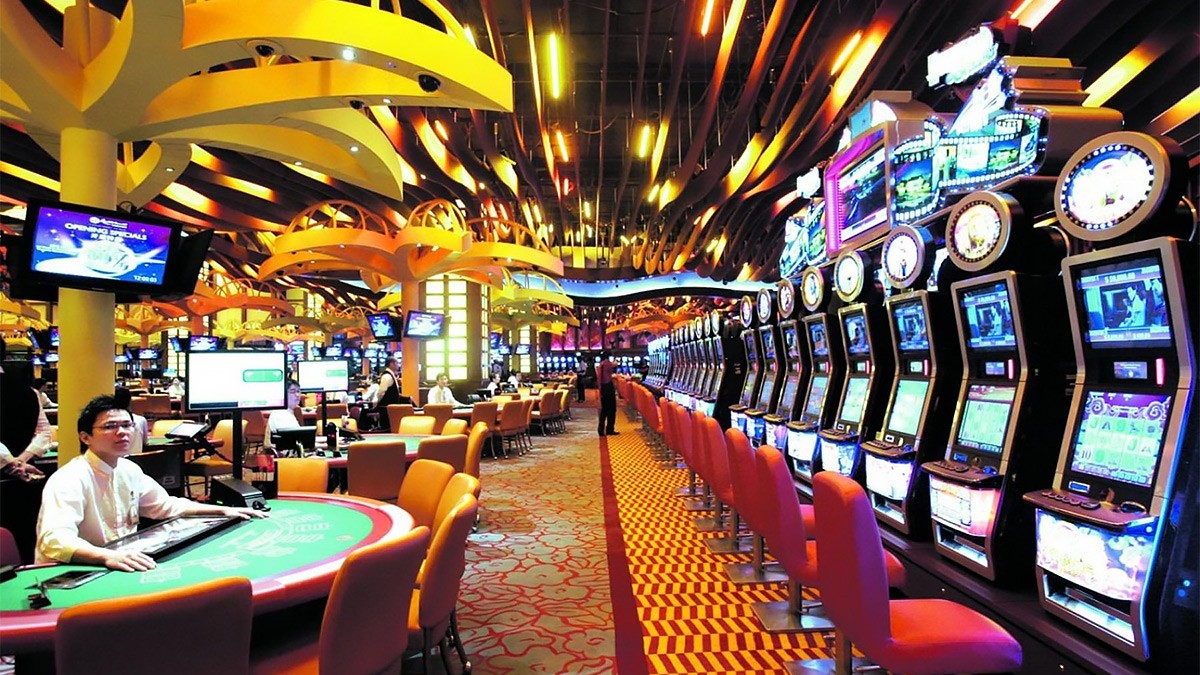 The global economy was heavily hit by the COVID 19 pandemic and it is hard to name an industry that truly thrived in 2020. The casino industry took a heavy blow on all levels, but the most affected operators were those operating offline. 
Land-based casinos were closed for most of the year and when they were allowed to accept players, they were confronted with a wave of reluctance. Their online counterparts fared much better, but the numbers are still far from what they could've been.
A devastating blow for Las Vegas casinos
The effects of the pandemic on the gambling revenue in the US were staggering, which shrunk by 31% compared to 2019. It's been a while since the revenue total took such a dip, with a similar scenario being only recorded back in 2003. The market contraction reverberated into 2021 and the numbers posted next year are also likely to be affected by what happened in 2021 between January and June.
The entire hospitality and travel industry was affected, with people no longer traveling for conventions, meetings and live entertainment. These were all key ingredients in the recipe for success that Las Vegas enjoyed for decades. With people no longer coming to town for such activities, the number of gamblers also shrunk significantly.
Not just Las Vegas casinos, but all US land-based operators were affected by the pandemic. A similar situation took place all over the world, with Macau being one of the most affected areas. The more an economy relied on brick-and-mortar gambling, the more severe was the impact. 
Mandated Covid 19 closures also left casinos with a heightened degree of uncertainty and crippled their operations due to an unpredictable outlook.
Online casinos weathered the storm better
Online gambling continued unabated, as people didn't have to leave their homes to play their favourite games. In fact, the circumstances created by the pandemic favoured operators and trusted casino sites online, who had access to a large number of potential players. 
With people stuck in their homes for lengthy periods of time, online entertainment was always on people's minds. Online casinos were able to address these needs and brought many inactive players back, while also adding new members.
At least on paper, the online casino industry should have surged to new highs, but the progress made was not that spectacular. That's because those who were trapped in their homes were under a lot of pressure and stress caused by uncertainty. They simply did not have the kind of money to blow they may normally have had under everyday circumstances. 
Casual gamblers only bet amounts they can afford to lose, and with their financial future in doubt, many chose to greatly reduce their gaming activities. They understandably felt uncomfortable betting online, when they had no guarantees that their jobs and financial activities would recover soon.
The bottom line is that the land-based casino was heavily affected by the pandemic and 2020 was the worst year in nearly two decades. Online operators fared much better and some even thrived during these trying times, but the globally gloomy mood reduced the enthusiasm and confidence of prospective punters.
A Bounce Back to Prosperity?
On a more positive note, the long-term outlook for the online casino industry couldn't be more reassuring. As things stand, people in general are understandably still wary about spending vast amounts of money on gambling activities.
This is something that is likely to continue for some time, as millions still aren't entirely sure whether their jobs and income streams can be counted on.
But the events that took place throughout last year saw record numbers of people at least trying online casino gaming in many regions worldwide. Stuck at home with nothing better to do, people turned to pursuits like online gambling simply to kill time. And it's worth remembering that most online casinos offer a ton of games that can be played for free, using virtual currency.
Online gambling doesn't always have to be about putting money on the line – you can simply play for fun.
In addition, millions of those who would have normally frequented real-life casinos shifted their focus to online gambling. With no intention of giving up gambling entirely, they checked out the online offerings and signed up with their chosen brands.
Many of whom immediately discovered the unique charms and points of appeal online gambling brings to the table. Exponentially more games to choose from, better odds in many instances, a long list of promotional offers to take advantage of and so on. Even when casinos get back to business in the conventional sense, chances are millions will continue to play online who may not have done so before.
Five Steps to Choosing an Online Casino
Rounding things off, anyone looking to give online casino gaming a try could be daunted by the sheer number of options available. Thankfully, choosing the best online casino for you is as simple as following these five basic steps:
1. Check that the casino is licensed and regulated by a leading authority.

 

Never take chances on a casino that does not carry a valid licence.
2. Use customer reviews and recommendations to verify the quality and safety of the casino you are looking at. A quick Google search can be quite revealing.
3. Find a casino with decent bonus offers and promotions, which are not governed by completely ridiculous terms, conditions and wagering requirements.
4. Always check the casino's payment policies in advance, noting for things like fees and commissions attached to transactions processed.
5. If in doubt, feel free to put the casino's customer support team to the test, prior to signing up and depositing funds into your account.
And once again, remember that it is always possible to play online casino games for free. Take the time to check out what's on offer using virtual currency, before deciding which online casino is the right casino for you. 
You might also find the following articles interesting:
TRENDING POSTS