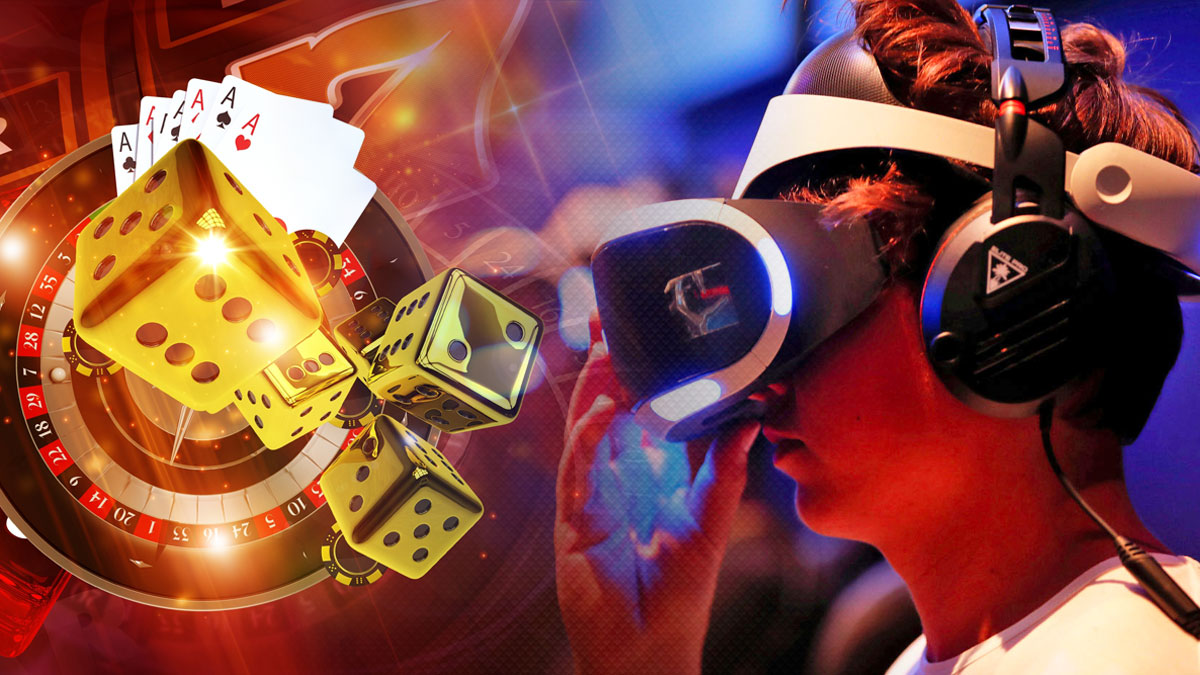 The speed at which the online gambling market is expanding is extraordinary to say the least. Fuelled in no small part by the lingering lockdown affecting much of the world, growth over the last couple of years in particular has been astonishing.
Research suggests that by the end of this year, the total of annual value of the global gambling market will be approximately $565 billion. Even more impressively, annual growth of at least 6% is now predicted for the foreseeable future at least.
Of course, the meteoric growth in the popularity of online casino gaming has been driven primarily by rapid advancements in consumer technology. Mobile casino gaming has already surpassed traditional desktop casino gaming by a significant margin.
Going forwards, technology is likewise predicted to fuel some of the biggest trends set to dominate the landscape over the coming years. Most prominently, each of the following is likely to play a major role in the future of the online gambling industry – throughout 2021 and well into the next decade:
VIRTUAL REALITY
Slowly but surely, VR technology is being adopted as a staple in millions of homes worldwide. Sooner or later, it's predicted that VR will become the norm for online casino gamers. Right now, the closest approximation of the real thing is the real-time live-dealer experience. If this was to be combined with the latest VR hardware, players could be propelled into the most immersive and realistic 'virtual' gambling experience to date. 
There are already several major online casinos that are offering a compact catalogue of VR casino games. As more VR headsets make their way into more homes worldwide, it won't be long before every casino begins to prioritise VR gaming and immersive online casino experiences.
AUGMENTED REALITY
This is a slightly different spin on VR, which takes reality as you know it and twists it into something new. Games that utilise AR combine the physical environment around you with the placement and movement of virtual objects.  This therefore means that any surface around the home could technically be transformed into a craps table, or host a roulette wheel for a spot of online gaming. 
The fact that most decent mobile devices are already powerful enough to handle intelligent AR applications had led to major advancements in AR gaming over the past few years. Like virtual reality, augmented reality is all about providing gamers with the most immersive and engaging experience possible.
HYBRID GAMES
One of the more interesting trends set to continue its climb over the coming years, hybrid gaming will not be everyone's cup of tea. Hybrid gaming is similar in nature to live-dealer gaming, though in this instance the dealer (or host) more or less plays a game on your behalf. For example, the most common type of hybrid game on the web right now involves playing a real-life slot machine with a human host as a proxy. 
You communicate with the host in real time, you place your wagers accordingly and you decide what happens from start to finish. Only it's the host that actually interacts with the machine on your behalf. The appeal of hybrid games lies somewhere in the middle between classic casino gaming and contemporary online gaming. Whether or not it gains any long-term traction remains to be seen, but it certainly seems to be hitting the right note with a sizeable audience of gamers right now.
SKILL-BASED GAMES
This is still a relatively sparsely populated segment of the online casino gaming landscape. Which is surprising, given the skyrocketing demand for games that are more about skill than luck. With very few exceptions, almost every casino table game and slot (online and offline) is a game of pure chance. Other than deciding how much you bet and what you bet on, the outcome is entirely out of your hands.
Increasingly, people are showing preference to games that at least bring a degree of skill into the mix. Perhaps an online slot that's predominantly a game of chance, though with a bonus round or special feature that's more skill-based in nature. This could pave the way for an entirely new segment for the world's biggest software developers, who in some instances have already begun experimenting with skill-based casino games.
CRYPTOCURRENCY GAMBLING
Last but not least, it comes as no surprise to learn that those with an interest in cryptocurrency trading often tend to be the types also enjoy online gambling.  Given that crypto trading is a form of gambling in its own right, things go hand in hand.
The popularity of crypto coins has already motivated hundreds of top online casinos to start accepting Bitcoin payments. In addition, many have begun handing out exclusive deals, discounts and bonus offers for those who use crypto as their preferred payment method. While the unpredictability and volatility of cryptocurrency may be off-putting for some, it's exactly where its primary point of appeal lies for others.
In Summary…
The primary driving force behind the success of the industry has always been accessibility. Now more than ever, casino operators are prioritising ease-of-access for new and experienced casino gamers alike. The quicker and easier it is to access a library of hundreds of games, the higher the likelihood people will do just that.
This is something that is also likely to contribute to even greater prioritisation of mobile casino gaming going forwards. In the vast majority of major markets worldwide, mobile gaming is already far more popular than desktop casino gaming. The more powerful mobile devices become, the easier it gets to bring new and more immersive experiences to mobile audiences.
From live-dealer gaming to AR to VR and so on, these are all the kinds of things that will eventually be enjoyed by casino gamers via their mobile devices. What the future holds for crypto-currency in general remains to be seen, but it's nonetheless one of the biggest and most important online casino gaming trends of the moment right now. 
You might also find the following articles interesting:
TRENDING POSTS