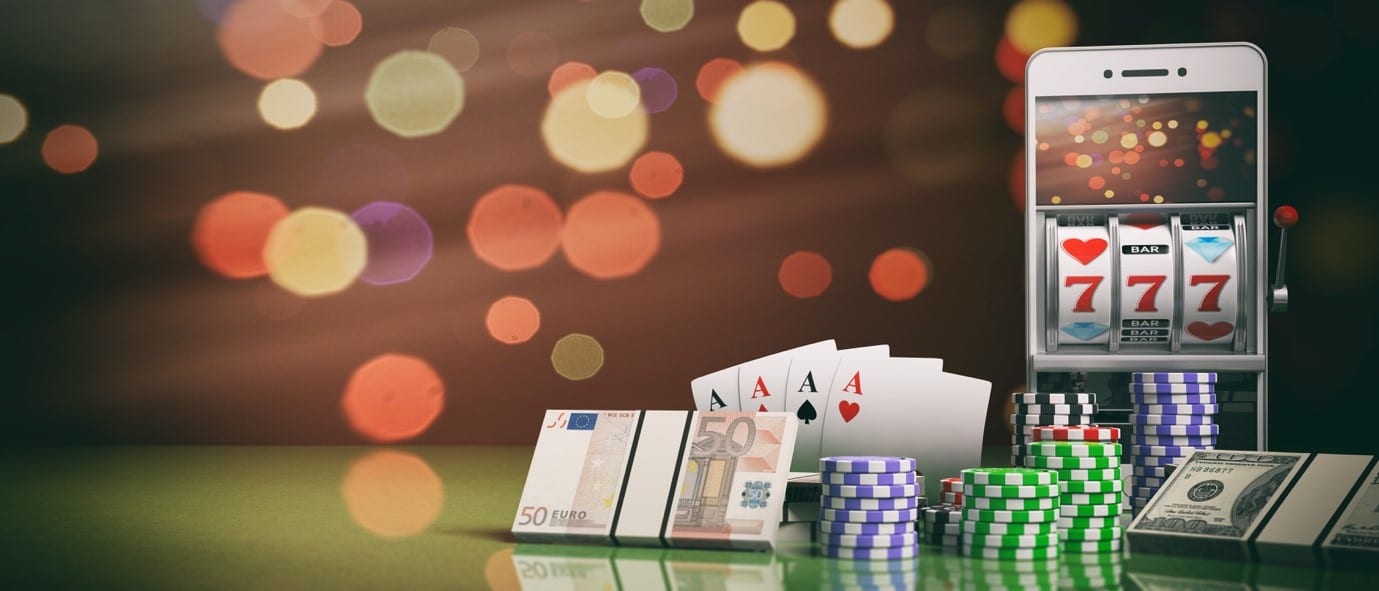 Most people like to think they know a thing or two about online casinos these days.  Unfortunately, evidence would seem to suggest that not all online casino gamers are as up to speed as they think they are. The same also applies to those who don't partake in the games on offer online, though cast aspersions on the industry as dodgy, dangerous and detrimental to public health.
Online casino gaming has been around since the 1990s, though the technology powering the industry has evolved practically beyond recognition. In doing so, it has also brought about a surprisingly safe and responsible sector, which brings enjoyment and entertainment to millions worldwide.
Still, there are various myths and misconceptions about online casino gaming that paint an unfair picture of how it all works. A few of which we'll be taking a look at now – each having been doing the rounds for far too long already:
Online gambling is illegal
This really depends on where you are. If you are in China, then online gambling is definitely illegal. However, if you're in the United States, this isn't really the case. Most types of online gambling are deemed federally legal in the US. Slowly, sports betting is also becoming legal in more states.
The UK, on the other hand, regulates all forms of online gambling. You can check any UK online casino on CasinoGuide to know which online casinos are legit and trust-worthy for people in the UK.
The bottom line here is that online gambling isn't generally illegal. It is in some countries and states in the US. Just be sure to check on your local laws before you get into gambling, to avoid getting in trouble.
Online casino games are rigged
Online casinos are often accused of controlling their games in a way that disproportionately favours the house. It's no secret that the house always wins eventually, though many people genuinely believe that online casino games are rigged.
Roughly translated – there's no point playing because the whole thing is crooked, and you aren't going to win.
In reality, every online casino in operation is legally required to fully disclose the odds that apply to all games on offer across the board. From slots to table games to weird and wonderful exclusives, they are forbidden for keeping any of this important information secret.
What's more, classic casino table games like roulette have fixed odds that absolutely nobody has any control over whatsoever. Hence, casinos couldn't 'rig' most of the games on offer if they tried, as doing so would be impossible.
No one really wins when playing online casino games
This is closely related to what's mentioned above. In reality, many of the biggest casino wins of recent years happened online. Most of these wins are from online slot machines – an example of which being the win of a British soldier named Jonathan Heywood.
In October 2015, Jonathan Heywood won over 19 million US dollars just by playing a game of slots on Betway.com. It only took him 25 minutes to win this huge amount. Many other big online casino wins come from progressive slot machines, which to date have paid out tens of millions of dollars in combined prizes to lucky players all over the world.
As with all major gambling prizes, the actual odds of taking home a genuinely life-changing prize is relatively low. Then again, it's no different when you buy a lottery ticket. Huge prizes may not be paid out on a particularly regular basis, but someone must and will win those huge jackpots advertised from time to time.
Everyone ends up addicted to it
All responsible casinos and gaming providers worldwide take problem gambling extremely seriously. Even where issues don't escalate into dangerous gambling addiction, operators are duty bound to do whatever they can to detect and prevent problematic behaviour where it occurs.
In any case, to directly accuse the online gambling industry as a whole of being dangerous for those taking part is misleading and irresponsible. Contrary to popular belief, only a tiny fraction of those who take part in online gambling activities will begin showing the signs and symptoms of addiction.
Online casinos and gaming authorities worldwide publish extensive guidelines on how to stay safe when gambling online. The most important rules being to never gamble with money you can't afford to lose, know when to walk away and understand that when the fun stops, it's time to stop entirely.
Non-profit organisations providing help and support for concerned individuals can be contacted in your state or region – check online for more information.
It's all about luck
Last but not least, getting things right at an online casino isn't always about luck.  Admittedly, chance is the main decider of the outcome with the overwhelming majority of casino games across the board. But there are exceptions to the rule, wherein your skills and knowledge could significantly tip the odds in your favour.
Examples of which include poker, blackjack and sports betting – all of which can be influenced heavily by knowledge, skill and research. By doing your homework ahead of time and getting to know these types of activities inside and out, you stand a much better chance of walking away with a prize in your pocket.
That said, there's absolutely no way of guaranteeing a successful result with any gambling activity whatsoever.  If there was, it wouldn't be called gambling – it'd be called a free cash handout. There's always an element of chance involved, which is where the fun and enjoyment of the whole thing lies.
As touched upon above, the key to success in all areas of online gambling is to continuously remind yourself what it's all about. Enjoyment, entertainment and interaction – all of which should be prioritised above prize payouts at all times.
You might also find the following articles interesting:
TRENDING POSTS