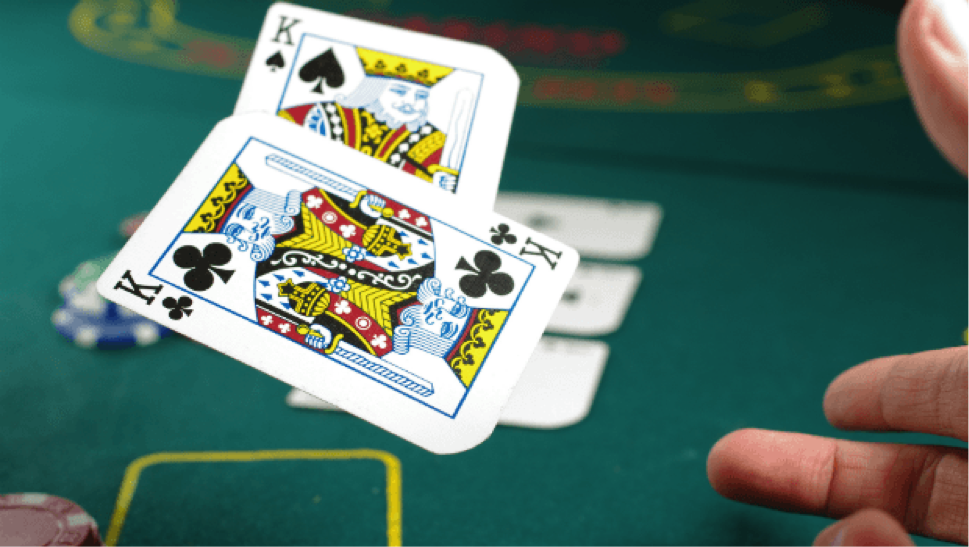 To an extent, learning how to gamble is a contradiction in terms. After all, you can't realistically learn to do something when the outcome is random. Study all you like, but gaining any real control over the outcome simply isn't an option.
Still, this doesn't mean you can't learn how to gamble responsibly. In this instance, we're talking about the art of getting to know your favourite games at a deeper level. By picking up the basics and understanding how the whole thing works, it's perfectly possible to enjoy a real money gambling – without getting in too deep.
This is something that is of even greater importance these days, with web casino gaming having taken over worldwide. Right now, more gamblers than ever before are diving into a world of dynamic casino experiences online. Most are happy to remain in amateur circles – some with every intention of going pro. Or at least, attempting to generate some kind of profit.
So with this in mind, what follows is a brief overview of how and where you can learn to gamble responsibly. Particularly, for anyone new to online gambling, the following information could prove invaluable:
Play for Free
First and foremost, if planning on giving casino games a try for the first time, why not do so for free? One of the biggest benefits of online casino gaming is the way in which putting cash on the line is optional. In a real-life casino, it's a case of staking cash or being shown the door. Free games not being a specialty of the traditional casino. Mostly in online casinos however, the vast majority of games can be trialled completely free of charge. Things might not be quite as exciting as with real money, but at least there's nothing to lose if it all goes wrong. This can be a great way of trying out new games you're not already familiar with.
Watch the Pros
Whatever kind of game you fancy checking out, you could always see how the pros do their thing. Particularly, when it comes to casino classics like poker, blackjack and baccarat, there are thousands of videos doing the rounds online. If planning to get into poker, watching poker tournaments can be one of the best ways of seeing how the whole thing works. Not to mention, picking up on the kinds of traits and characteristics you'll need to take things to the next level.
Online Tutorials
Likewise, pretty much anything and everything you've ever wanted to know about online gambling is just a YouTube search away. From the oldest casino classics to the latest online slots, tutorials exist for just about every game out there. What's great about video tutorials is the way you get to see things play out in front of you. Nevertheless, you need to ensure that the tutorials you use are provided by a responsible party. There's a difference between an objective tutorial and a brand-published marketing video.
Try Live-Dealer Gaming
Some say that live-dealer casino gaming brings together the best of all worlds. In any case, it can be a great way of seeing how things work in a real-life casino, before actually heading out in person. Attempting to negotiate a traditional casino as a newcomer can be daunting experience. When surrounded by veteran players and experienced professionals, you can't help but feel a little out of your depth. By contrast, familiarise yourself with how things work online and you'll get much more out of the experience. With live-dealer gaming, you get to converse with the dealer, socialise with other gamers and generally get a feel for what it's like in a classic casino.
Learn the Rules
There's also much to be said for simply taking the time to study the games you plan to try out. Above all else, learning the rules should be considered mandatory. If planning on getting busy with the latest slot games, take the time to check out their mechanics, pay tables and so on. Anyone looking to play poker should ensure they're familiar with the rules of that particular variant. Contrary to popular belief, Texas Hold'em Poker isn't the only type of poker online. There are countless variants with various different rules – don't make the mistake of taking things for granted.
Stick with Sports you Know
If sports betting has caught your eye, the golden rule for newcomers is also the most obvious. That being, to stick with the sports you know best of all. For the time being at least, you'll need to focus your efforts on traversing the learning curve attached to sports betting. Even with just a single sport – football, for example – there are literally thousands of different ways you can bet on any given event. So rather than attempting to learn about an entirely new sport from scratch, it's better to stick with what you know. You'll have all the time in the world to discover new and interesting sports betting opportunities at a later date!
Paid Lessons
If you are really intent on taking things to extremes, you could always organise a series of paid lessons. There are thousands of gambling professionals online who are more than willing to offer their services at a price. For obvious reasons however, this doesn't tend to be a particularly popular approach. As far as everyday casino gaming goes, you probably won't need to go this far.
Practice Makes Perfect
Last but not least, nothing will enhance your gambling acumen quite like a practical experience. The more hours you invest in the games of your choosing, the better you'll get to know them. Don't forget that this doesn't mean having to amass enormous losses along the way. Take the opportunity to play for free, use casino bonuses to your advantage and keep the stakes low for as long as necessary. At all times, remember that gambling is supposed to be about having fun – not about generating a profit!
You might also find the following articles interesting:
TRENDING POSTS