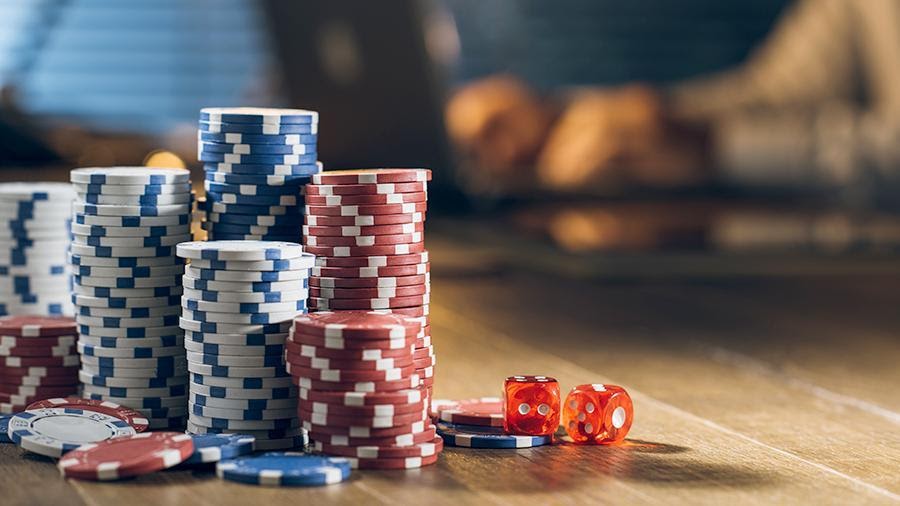 If there's one thing that can be said for sure, it's that the online gambling industry has seen quite an increase of mergers and acquisitions in the last few years. One of the biggest trends right now is consolidation within the online gambling industry. Some of the biggest gambling companies have bulked up through mergers and acquisitions, gaining an even bigger stranglehold on the flourishing market.
The consolidation trend within the gambling industry has numerous implications for the industry. Some of which are good, like better introductory incentives for players, and some of which are bad, like product differentiation suffers.
As an example to illustrate the point, Aspire Global is a gaming company launched back in 2005. Since then, they have gone from zero to over 300 employees from 30 different nationalities, carrying 14 licenses, and watching over 60 casino white labels. 
This company offers its partners full internally managed marketing and technical services, including but not limited to:
Payments
Fraud detection
Although all Aspire Global casinos may have been built by the same company, different owners often run them in different ways. While all of the sites offer pretty much the same casino games, the look and feel of each site is slightly different.
Likewise, they have their own unique takes on things like welcome bonuses and general incentives.
If you want to learn more about the history of Aspire Global casinos as well as how they work and operate, you can click here to access more detailed information.
The Rising Fame of N1 Casino 
N1 Casinos are relatively new multifunctional online casinos, owned and operated by N1 Interactive Ltd. Established in 2018, the company is licensed and registered by the Malta Gaming Authority. 
N1 Casinos offer an outstanding choice of games along with attractive bonuses and rewards for their players. Being part of a reputable and fully licensed business – i.e. N1 Interactive Ltd – means you're guaranteed a safe and responsible experience, wherever you head within their huge catalogue of assets.
By far, one of the biggest advantages of the N1 Casino brand is its vast gaming library. Whether you want to play slots or classic table games like Blackjack, you can count on N1 to cover all bases.
Also, there's the fact that the gaming library at all N1 Casinos is regularly updated. The sites are easily navigable and well presented with a very straightforward design. As for payments, depositing money in your account and withdrawing your profits is straightforward and fast – another point of popularity with its customers.
For more in-depth information about N1 Interactive ltd (as well as the complete list of N1 Interactive Casinos) click here.
Or You Can Support the Little Guy 
At the opposite end of the spectrum, you have the much smaller and (often) independent newcomers. The allure of the online casino industry is such that new operators are opening their doors all the time. Most of which tend to be licensed in Malta or operate with a Curacao gaming license – both of which are comparatively fast and affordable to obtain.
More often than not, you'll find experts are advising players to stick with tried, tested and trusted gaming brands over smaller. The former of the two brackets would also encompass those that fall within consolidation brands like N1. 
As they are essentially run by a much larger and more experienced provider, they're the preferred option for many.
But does this necessarily mean they are always better?  The short answer is no, it doesn't. 
Arguments in Favour of Smaller Independent Casinos
For one thing, taking your business to a small independent casino inherently means supporting smaller businesses. Rather than feeding the pockets of those who've already made their fortunes, you're giving someone else a shot at success. 
In addition, just because a casino originates from a reputable provider like N1 does not necessarily mean that the subsequent casino is a sure thing. It depends entirely how it is run by the individual or organisation operating the white-label initiative.
Plus, there's the fact that consolidation often means less product differentiation.  There may be dozens of casinos managed by one leading brand, but chances are they will all be carbon copies of one another. There's no real variation from one to the next, shy of perhaps a few differences in presentation.
Arguments in Favour of Big Brand Casinos
For those who prefer to do business with bigger businesses, the arguments make perfect sense. Firstly, you're far more likely to gain access to a much larger range of games and gambling opportunities with a big brand casino. Secondly, you're looking at an operator with an established track record, so you know what kind of quality to expect.
Then there's the prospect of taking home a much larger introductory bonus, along with more generous incentives along the way. This also applies to VIP schemes, loyalty programs and so on – all of which tend to be better with the more established casino brands.
Even more importantly for some, safety and security is usually (though not always) better with a bigger brand casino. You'll often find that the more established casinos have more robust safeguards in place for the benefit of their customers than smaller independent casinos.
Though again, there are occasional exceptions to the rule.
A Case of Player Preference
From a purely objective perspective, there's logic and reason on both sides of the argument. Hence, it's entirely up to you which way you go.
Just as smaller independent casinos can be absolutely fantastic, some major branded gaming sites can be surprisingly awful. Rather than taking any given casino at face value, let real-life customer reviews and recommendations be your guide.
Don't make too many judgements based purely on the size and prestige of the casino in question – looks can be (and often are) deceiving.
You might also find the following articles interesting:
TRENDING POSTS