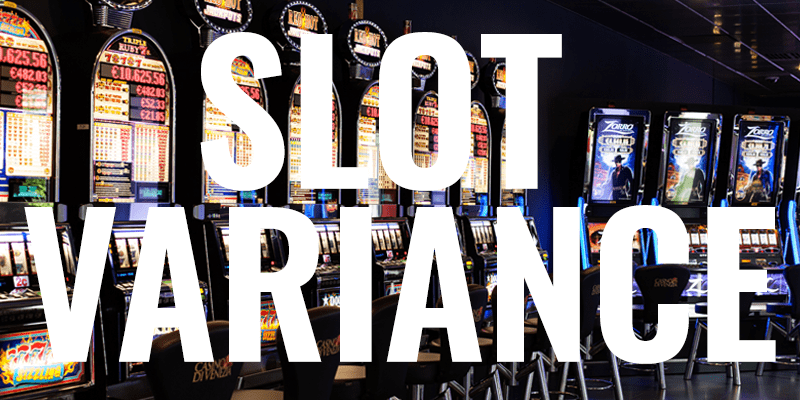 Since the dawn of online casino gaming, digital slots have convincingly ruled the roost. In fact, slots are the biggest and most important money-spinners for pretty much every casino worldwide. Combining the thrill of gambling with a simple yet enjoyable gaming experience, it's easy to see why.
Nevertheless, research suggests that millions of slot gamers worldwide simply dive head-first into the action, without first getting to know their chosen slots. Or for that matter, how things like volatility affect every aspect of the gaming experience. To be frank, understanding volatility should be considered mandatory by anyone with an interest in slot gaming. Otherwise, you stand to dilute your enjoyment of the whole thing.
Not to mention, run the risk of annihilating your bankroll in record-time.
Getting to Know Slot Variance
There's a sliding scale at work, but slots across the board fall into one of the three main variance categories – low, medium and high. In terms of what this actually means, variance refers to the likelihood of the slot paying out a prize with any given spin. While some machines pay small prizes on a regular basis, others pay infrequently but offer larger jackpots for the lucky few.
Understanding slot variance is important for ensuring you choose games that suit your gaming preferences and bankroll. For some, it's all about entertainment. For others, there's no point playing if the stakes and the jackpots aren't enormous. It's entirely up to you as to which way you go.
So with this in mind, we'll take a look at the three primary variance classifications and their respective points of appeal:
Low Variance Slots
Slots that fall within the low-variance bracket are by far the most popular worldwide. Also referred to as penny slots, these are the games that can be played for next to nothing and tend to pay out on a regular basis. You can play for pennies, knowing that with every few spins you'll probably hit a winning combination.
By contrast, low variance slots almost never pay substantial prizes. Even if you climb the pay-table right to the top, you'll still be looking at a relatively modest win. In turn, this is also the quickest and easiest way of identifying a low variance slot. Simply head over to the pay-table and see the kinds of prizes on offer. If there are plenty of smaller payouts with no real signs of major jackpots, you have yourself a low variance slot.
The appeal in this instance being the ability to play for pennies, coupled with the enjoyment that accompanies regular (if modest) wins. If looking to make your bankroll go as far as possible, low variance slots have you covered. Perfect for those who are more about entertainment and enjoyment than turning a profit.
Medium Variance Slots
One step up the ladder, medium variance slots are among the most common slots in today's online casino. The idea being that with a relatively even balance of risk and reward, medium variance slots have the capacity to appeal to all gamers across the board.
If you want to play for pennies, the option is available. If you'd prefer to bet more for the chance of pocketing a bigger prize, go right ahead. With medium variance slots, winning combinations don't tend to land as frequently as with their low variance cousins. Nevertheless, the prizes on offer will be more appealing for those who strike it lucky.
Taking a look at the pay-table, it's usually easy enough to spot a medium variance slot. General prizes and jackpots that aren't necessarily life-changing, but are certainly more appealing than those of low variance slots.
High Variance Slots
Right at the top of the table, high variance slots are designed with high-rollers in mind. Definitely not for budget conscious players, you'll need a pretty substantial bankroll to fund a high variance gaming session. Minimum bets tend to be far steeper, in some instances allowing players to put three-figure sums on the line with every spin.
The appeal of high variance slots lies in the potential to pocket enormous prizes. With any single spin, the likelihood of landing a winning combination is minimal. You can play for hours on end with a high variance slot and not win so much as a penny. But when you do, you could be looking at a seriously generous payout.
Likewise, the jackpot prizes on offer with high variance slots have the potential to be enormous. The biggest example of a high variance jackpot being the elusive progressive jackpot. Your chances of winning may be less than one in a million, but strike it lucky at the right time and you'll be laughing all the way to the bank!
Summary
As touched upon previously, there are really only two ways to approach slot gaming. One of which is for pure enjoyment, the other to turn a profit. The problem being that in the case of the latter, there's no strategy or formula on earth that can guarantee your success. Hence, playing for anything other than enjoyment really isn't a good idea.
As for which of the variance levels makes sense for you, it's all down to how much you can afford to lose. If you have an enormous bankroll and can stand heavy losses , you'll probably be in your element with high variance slots. If you prefer to minimise the likelihood of loss and play for fun, look more towards the low variance end of the scale.
Whether you prefer online casinos or online bookmakers – such as those promoted by Betenemy – it's worth carefully considering what's on offer before deciding where to spend your cash. What's more, it's also worth remembering that you can always play for free, before going ahead and putting any real money on the line.
This way, you'll have a much better idea as to whether the slot you're looking at suits your bankroll and your gaming preferences.
You might also find the following articles interesting:
TRENDING POSTS