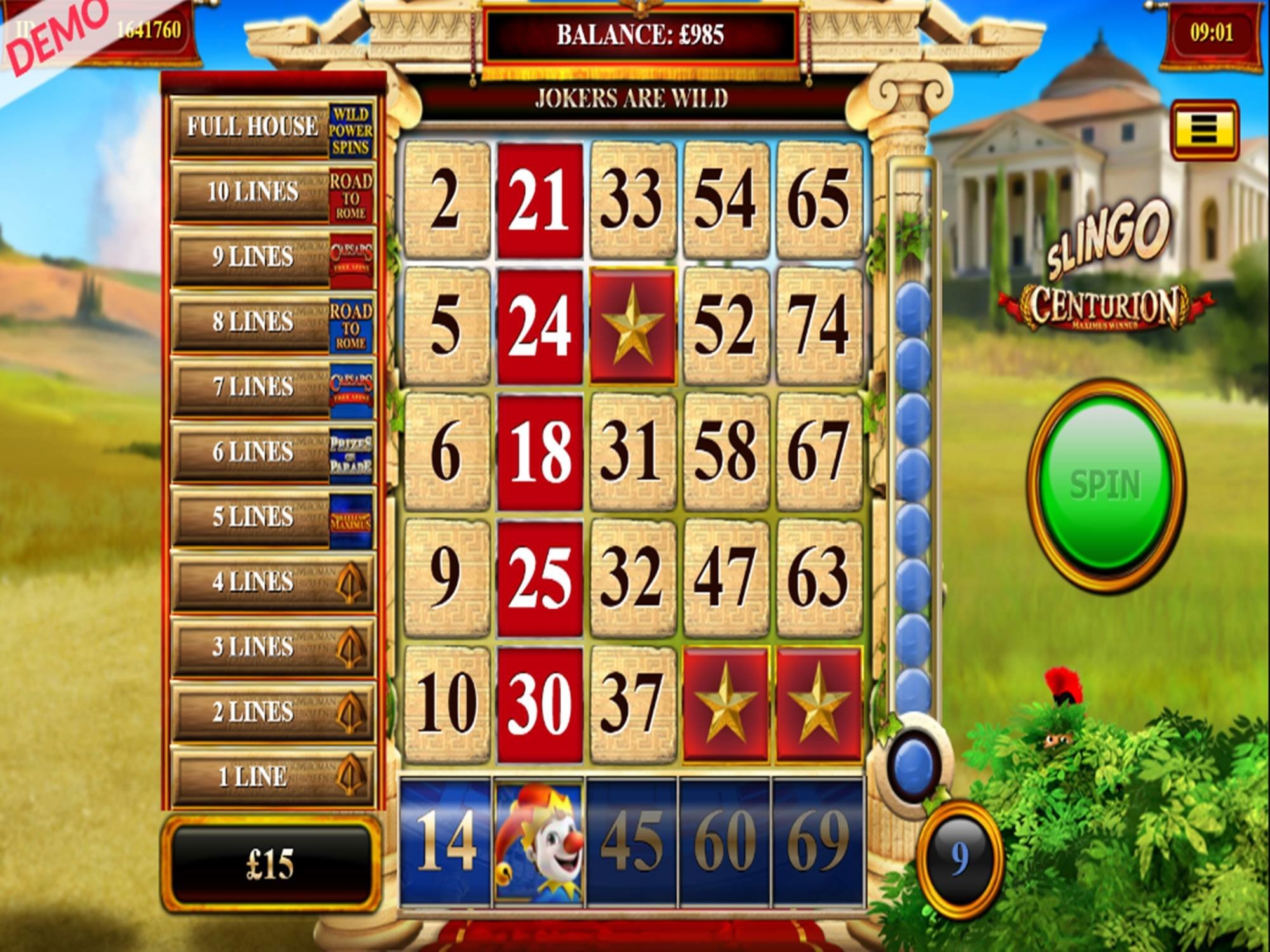 Online casino gaming has a whole bunch of advantages over the traditional approach. One of which being the opportunity to try hundreds (or even thousands) of new and interesting games from the comfort of home. Or perhaps, any location you prefer via a smartphone or tablet.
But what's also great about online casino gaming is how the vast majority of these games can be tried out 100% free of charge. You're not going to win any money playing with virtual currency, but you can still have a blast scoping out the latest trends and casino newcomers.
The Best of Both Worlds?
Unsurprisingly, online casinos and gaming developers are constantly on the lookout for opportunities to bring something new and interesting to the table. One of the more common tactics being to combine the attributes of two or more popular games together, in order to come up with something you. A perfect example of which being Slingo, which combines the gameplay of bingo and the classic online slot into one innovative experience.
An equally unsurprising is the way in which this amalgamation produced one seriously enjoyable casino game. But what might surprise you is the little known fact that Slingo was developed almost 25 years ago by Sal Falciglia, a businessman from New Jersey.  Most people presume it's something of a newcomer to the scene, but Slingo has actually been around since the dawn of online casino gaming as we know it.
It's just that it is only as of relatively recently that online casinos and gaming brands worldwide have begun embracing Slingo, producing dozens of different variants of the game to try your luck with. Slingo is up for grabs right now in a whole bunch of different styles, but what each and every variant has in common is the simplicity of its gameplay and the pure enjoyment factor.
How to Play Slingo Online
Getting to grips with Slingo is no trickier than finding your way around a conventional bingo card. In fact, if you've any experience whatsoever with any kind of bingo, you'll find Slingo a familiar concept from the get-go.
With the classic Slingo setup, the player is provided with a card that features a 5×5 grid, after which they're able to spin the reels on the grid as would be the norm with online slots. The reels spin, a new set of numbers appears across the gameboard and these are compared with the numbers on the player's card.
Hence, it's basically the same gameplay as bingo in terms of how you win, though you also get to spin the reels as you would with an online slot. You cross off the corresponding numbers on your card (or the machine does it for you) and you win prizes for lines, blocks, patterns, full houses and so on.
Play Against the House or Other Players
Depending on the type of Slingo games you choose, you could find yourself playing against the house or other players from all over the world.
In the case of the former, playing against the house simply means spinning the reels and attempting to win prizes by scratching as many numbers off your card as possible. By contrast, playing against other people means aiming to score more than your competitors – i.e. crossing off your numbers before they do.
You'll also find that game features, bonuses and special extras vary significantly from one Slingo game to the next. For example, you'll routinely come across things like free spins, wild numbers and welcome bonuses – all of which can help stretch your bankroll that little bit further.
What Kinds of Prizes Are on Offer?
As you would expect, the actual cash prizes payable with Slingo vary massively from one game type and casino to the next. Whether looking to play for pennies or bet serious amount of money for potentially huge prizes, you'll find a huge collection of Slingo games to choose from.
However, the allocation and accumulation of points is usually identical (or at least similar) across most Slingo games. Here's how the general points system works with Slingo:
When you clear a line on the board i.e. vertically, horizontally, and diagonally you get points from 200 to 1000 depending on the number of spins you use.

Getting a coin symbol in a spin accumulates 1000 points.

Spinning 3 jokers in a single spin mean 1000 points, 4 jokers collect 2,500 points, and 5 jokers add 10,000 points.

You get the points when you clear off the entire card depending on the number of spins you have used as follow: 12 Spins – 11,000, 13 spins – 10,000, 14 Spins – 9,000, 15 Spins – 8,500, 17 Spins – 7,500, 18 Spins – 7,000, 19 Spins – 6,500, and 20 Spins – 6,000.
There are variations to the above, so it's important to check out the rules of the specific Slingo variant you plan on playing, before getting started.
What Are the Best Slingo Strategies?
Slingo is primarily a game of chance, as you have no control over the numbers on your card or the numbers that appear on the reels. Hence, anyone planning on playing Slingo would be wise not to bank on pocketing a profit, as there are no guarantees.
That said, the following basic tips and guidelines could help you make the most of your money and avoid the most common mistakes made by Slingo newbies:
Use multipliers at the right time – Multipliers such as 2x, 4x, or 5x can be used to multiply the points a player has accumulated. Saving and using them at the end of the game will give you an advantage over other players and will maximize your points.
Pay attention to the numbers on the reels – A smart player always pays attentive look to the numbers on reels before using a super joker so it doesn't match the number shown on the reel.
Avoid matching middle numbers first – Try to match and mark off the row which has more numbers and avoid matching the numbers in the middle until the end of the game.
Use Powerups, but not too many – Most popular Slingo games have powerup options and you can use them to accumulate more points. But do so smartly, to make sure you don't run out of them.
Use Devil's Protection – When your Slingo game has this feature then use it. It will protect your balance when the Devil appears, which he will!
And there you have it – all you need to know about one of the most enjoyable twists on classic casino gaming to have emerged within the past 25 years!
You might also find the following articles interesting:
TRENDING POSTS