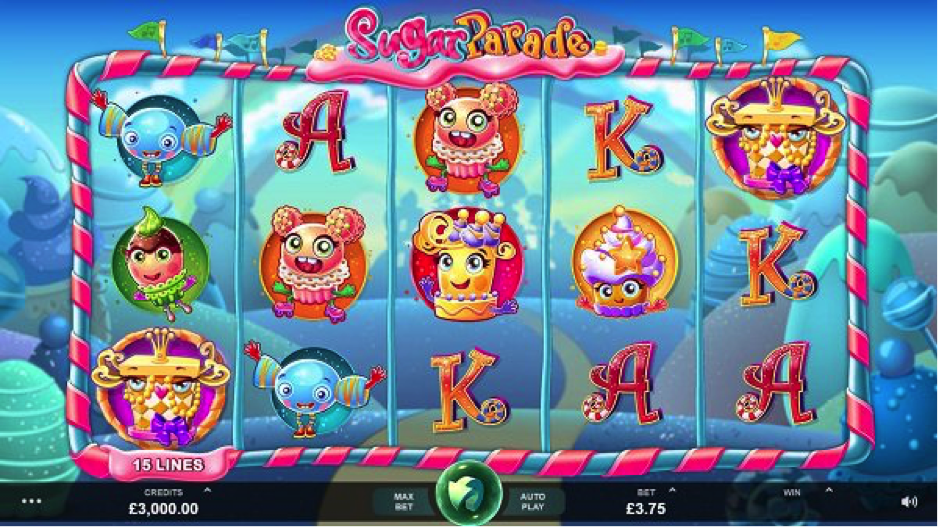 Today we'll be looking at two rather novel slots that are sweet enough to make your teeth itch. If you're not into the cutesy side of things, Sweet 27 and Sugar Parade probably aren't going to win you over. If you find the sweet stuff irresistible, read on to find out what these two super-sugary slots are all about.
Sweet 27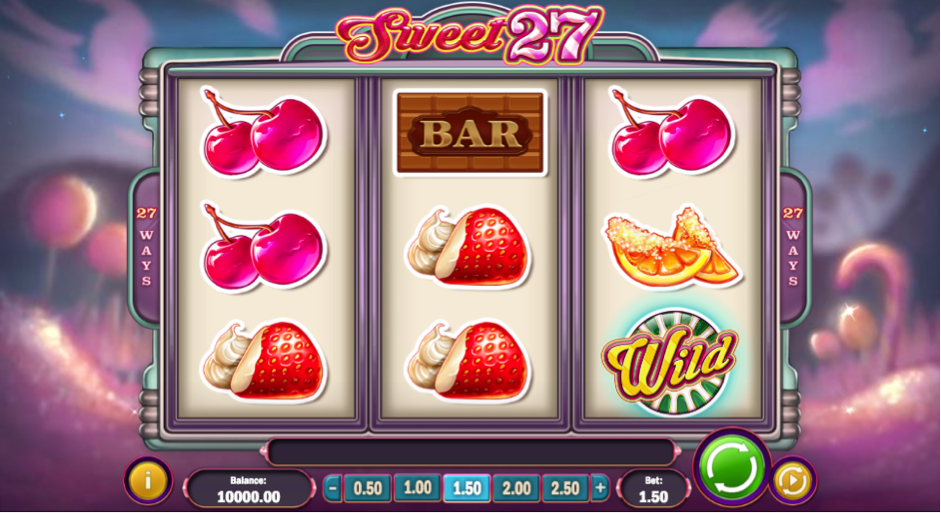 First up, you really only have to glance at Sweet 27 once to get a good idea what it's all about. Nevertheless, there's a certain hidden spiciness to this sweet and sugary overload. Three reels, 27 paylines and compatibility with most desktop and mobile devices sets the scene for a smooth and simple gaming experience. Which is apt, given the way in which Play 'N Go has essentially created a modern take on the kinds of traditional fruit machines that have been played for generations. In this instance, you'll need to hand over anything from 10p to a maximum of £100, in order to take part in the action.
It has the kinds of visuals that bring to mind connotations of classic American diners of the 1950s. Symbols include strawberries, cherries, oranges and chocolate bars – all modern takes on the classic fruit machine symbols we all know and love. Then of course there is the wild symbol, which for lining up three in a row on a winning payline is worth 5X your stake. It can also be used to take the place of any other symbol in the game.
When a wild symbol appears on the third reel, you'll be rewarded with two free spins to play with. For the first spin, the wild makes its way over to the second reel, then over to the first for the second free spin. Should you be lucky enough to land another wild during these free spins feature, you then return back to the original two free spins to play with. In addition, the multiplier applied to winning combinations is increased by 1X. In total, it's possible to win up to 20 free spins with the highest available multiplier being 3X.
Short and sweet? You better believe it, as that's where things come to an end as far as Sweet 27 is concerned. In terms of simplicity, they've really done a great job recreating the classic fruit machine experience, only with an added twist or two. There's nothing in there to overcomplicate things, but just enough to keep things enjoyable. Not only this, but as previously mentioned there is a little hitman spice to Sweet 27.
That being, this is one of the highest volatility games of its time you are likely to come across. In theory, it's perfectly possible to win up to 1,758 times your total stake with each and every spin. There are huge prizes to be won, which can potentially be won in just one spin. Nevertheless, this also means that Sweet 27 is the kind of game where extensive dry spells are inevitable. Still, if you like the idea of simple gameplay and have the patience to deal with it, Sweet 27 is more than worth checking out.
Sugar Parade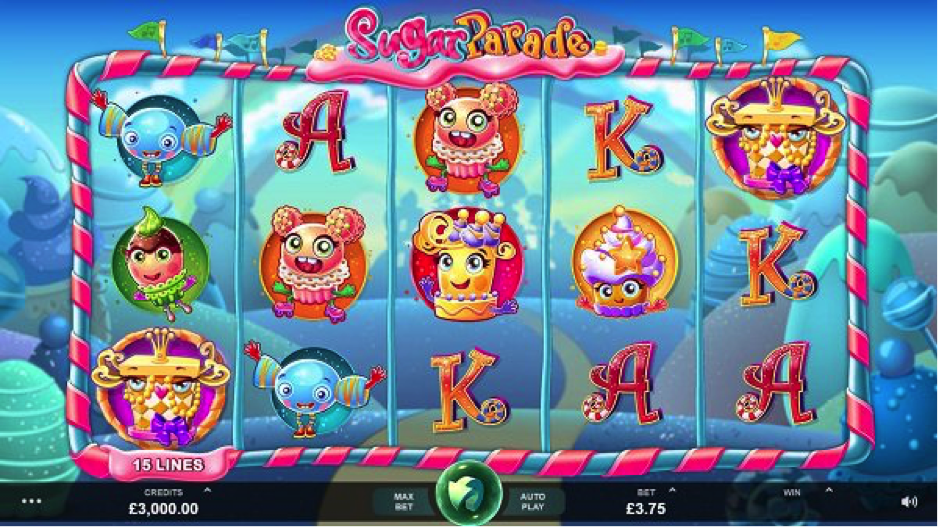 Just when you thought things couldn't get any more cutesy, along comes Sugar Parade to show you just how wrong you were! Powered by Microgaming, Sugar Parade has five reels and 15 paylines to play for, with spins up for grabs starting at 15p and going as high as £75. It's compatible with the vast majority of desktop and mobile devices alike, has two bonus features to play for and is ideally suited to those with a seriously sweet tooth.
As you can see, the visuals transcend the usual cartoonish nature and head right into the realms of bizarre fantasy. It's by far one of the most colourful and vibrant slots you're ever likely to come across, with an array of weird and wonderful characters taking pride of place as the symbols.
On the whole, there isn't a great deal to say about Sugar Parade when it comes to normal play. It's enjoyable enough, but not what you could call a thrill ride. Nevertheless, there are two pretty impressive bonus features to play for – the first of which being the Royal Bonus feature. Line up three or more bonus symbols at the same time and you'll head over to a simple pick-me bonus round. The number of bonus symbols you line up determines how many picks you are rewarded with. Simple yet effective, with decent cash prizes to play for.
However, the free spins bonus round is the single biggest attraction of all as far as Sugar Parade goes in general. If you line up at least three scatter symbols in any positions on the reels, you will be rewarded with 10 free spins to play with. There's also a multiplier of 3X applied to every winning combination during the feature – plus it's possible to once again trigger an additional 10 free spins by landing three or more scatters at the same time. Play your cards right and that's a maximum of 20 free spins to play with.
So in terms of simplicity, Sugar Parade has a lot in common with its counterpart above. There isn't a great deal to it when it comes to the base game and even the bonus features are kept relatively simple. Nevertheless, there is one massive difference that separates the two – Sugar Parade is every bit as low variance as Sweet 27 is high. Which basically means that while it doesn't necessarily offer the highest potential payouts, you typically do not find yourself waiting around long for something interesting to happen.
Not to mention the fact that 1,658 times your total stake with every single spin represents a decent enough potential jackpot for anyone!
TRENDING POSTS