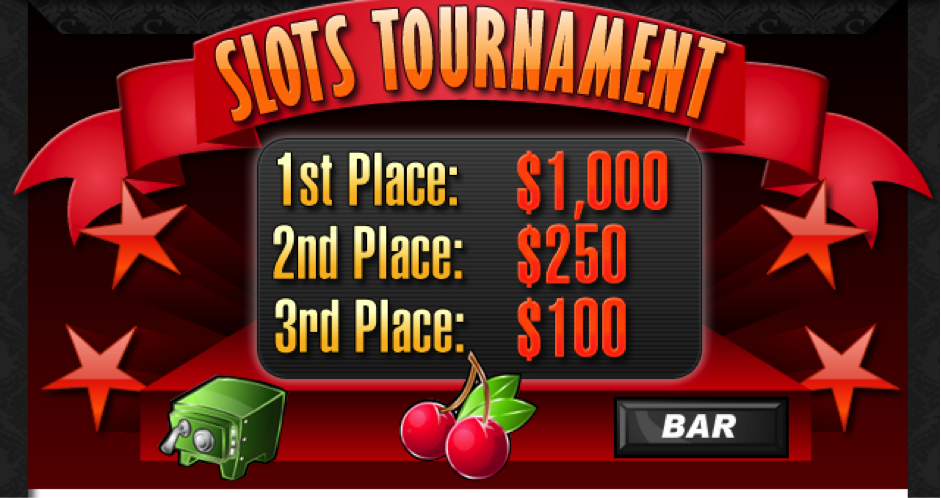 For some online gamers, slot tournaments really are The Thing. For others, they hold little to no appeal. And then there's the biggest group of all for whom the idea is a little on the alien side. That being, they've never actually gone ahead and taken part in one.
As with all online gaming experiences, there are pros and cons to online slot tournaments it's worth considering carefully. For obvious reasons, the allure of cash prizes and giveaways of any kind can be almost overpowering. Nevertheless, and just as is exactly the same case with the casinos themselves, there are huge differences from one slot tournament to the next. So prior to diving in headfirst, it's worth considering exactly what you are getting yourself into.
Online Slot Tournaments: The Pros
In terms of the advantages of online slot tournaments, the most immediate that comes to mind is of course the potential to win a sizeable cash prize. In some instances, four and five-figure sums are given away by casinos in the form of total prize pools for their slot tournament offerings. What's more, there are also various additional prizes to pick up which can include things like holidays, gift vouchers, new cars and so on. Which in turn means that if you are the type who plays to win, there's definitely scope for winning a thing or two with online slot tournaments.
Not only this, but the second key advantage of slot tournaments is that you can often win attractive prices for free. More often than not, the kinds of tournaments that don't cost anything to enter do not tend to be particularly generous with the prizes on offer. Nevertheless, even if the top prize is only in the region of £100, this is still technically 100% free money that someone is going to walk away with. The more freeroll tournaments you enter, the greater your chance of picking up a prize without handing over any cash of your own.
In addition, it's worth bearing in mind the fact that strictly in a statistical sense, you are far more likely to win a solid prize in a tournament than when playing a standard slot. Think of it this way, each and every time you spin the reels during normal play, the likelihood of you walking away with £1,000 is probably in the region of about 100,000-to-one. Maybe even less. Scoring a decent prize in general during normal play means accepting the fact that the odds are against you. However, consider the tournament with a top prize of £1,000, 1,000 participants and an entry fee of £5. In this case, your odds of taking home the same £1,000 plummet to 1,000-to-one. One of the participants has got to take home the prize – why not you?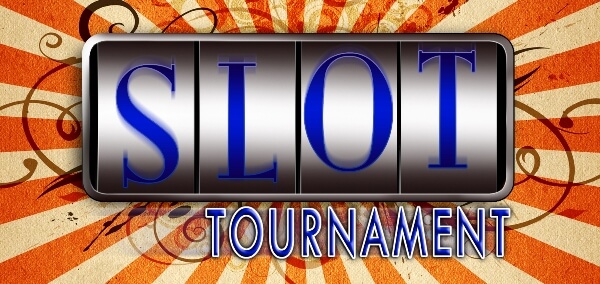 Of course, it's not all about big wins and tournaments can be great for simple enjoyment. Particularly if you are the kind of person who likes to ensure your money goes as far as possible. Once you register for any given tournament, you then get to play for its full duration. Which more often than not means getting way more spins for your money than you would for the same expense during normal play. What's more, it's fundamentally impossible to overspend with most online slot tournaments. The reason being that once you have paid the entry fee, you cannot pay a penny extra, even if you wanted to!
Last but not least, there's something uniquely exciting about playing outstanding online slots in a manner that is even more competitive than normal. Which is precisely why even when the prizes on offer are not particularly spectacular, there's still much to be said for throwing your hat in the ring and getting involved.
Online Slot Tournaments: The Cons
On the flipside of the coin, there will always be a few negatives to take into account. The first of which being that with most online slot tournaments, it's all about speed. If you are the kind of player who likes to sit back, relax and take your time at a leisurely pace, you aren't going to get far with this kind of strategy. You need to be fast, which means little time for relaxation and more of a race than the usual slot experience.
Which in turn means that whichever slots you do end up playing while participating in tournaments, you won't be able to spend time enjoying their unique features and fancy extras. For some, this is where the vast majority of enjoyment lies with online slots. As opposed to simply sitting there and hammering the button as fast as you possibly can. As mentioned, it's all very competitive – something that has its advantages and disadvantages.
Speaking of which, another disadvantage is the way in which you don't get to play for any of the real money prizes the slots in question have to offer. Which means that even if you are lucky enough to do everything it takes to win what would have been a life changing progressive jackpot, all you win during the tournament itself are points/credits. These are then used at the end of the tournament to determine who wins, along with which prizes they walk away with. So for obvious reasons, it can be a little frustrating if for the first time in your life you line up five ridiculously lucrative wilds at the same time.
Last but not least, and as mentioned right at the beginning, all online slot tournaments are by no means created equally. Depending on who you decide to go to brand-wise, you could be looking at more terms, conditions and bizarre rules than it's really worth bothering with. So just as is the case with bonuses and everything else on offer, you need to be sure to read the terms and conditions in full before getting started with any online slot tournament.
Still, make the right choice and tournaments really can be incredibly enjoyable.
You might also find the following articles interesting:
TRENDING POSTS