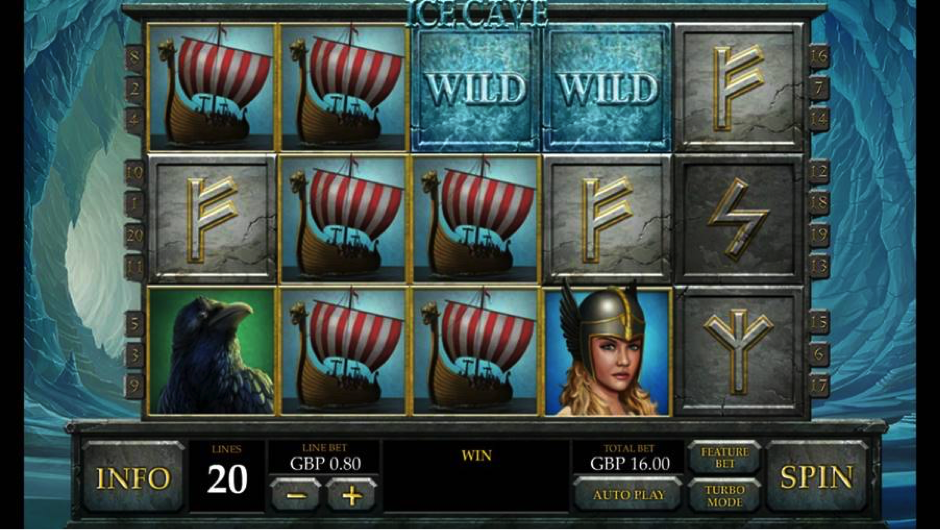 So today sees us looking at two possible modern classics in the making. One in the form of Jurassic World, the other being Ice Cave. Both fresh from the ranks of the biggest developers out there and claiming to be the next big thing. The question being – which of the two takes today's top-spot?
Jurassic World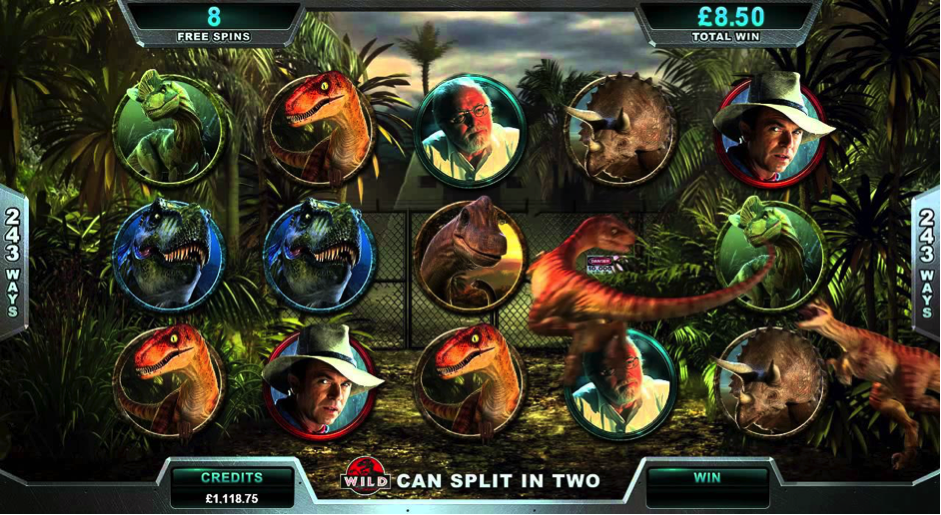 First up, it is probably safe to say that the Jurassic World franchise doesn't need much of an introduction. Even if you aren't necessarily the biggest fan in the world, you understand the hype. In this instance, Microgaming has delivered the goods in the form of a spectacular looking Jurassic World slot, which takes the usual five-reel format and offers a generous 243 ways to win. The slot was developed in conjunction with Universal Pictures, offers spins from as little as 30p each and works like a dream across desktop and mobile devices alike.
At the risk of going on a little extensively about its appearance, Jurassic World really does look spectacular. All the main characters from the franchise are present and correct, along with half a dozen dinosaurs of various sizes and scariness. The wild symbol takes the form of the game's logo and is good for taking the place of any other symbols in the game, apart from the scatter. It's also worth noticing that wilds can appear stacked as high as 10 symbols. Back with the scatter, it's the amber encased symbol you'll need to line up at least two strong in any position for something special to happen.
Unsurprisingly, Jurassic World doesn't pull any punches when it comes to bonus features. There's a randomly triggered Indominus feature during the base game, which means prize payouts worth anything from 3X to 5X your bet. There are also three different free spins bonus rounds, which play out a little like this:
Gyrosphere Valley – a multiplier trail with 10 free spins to play with. With every unsuccessful spin, the multiplier increases by 1 up to a maximum of 7X.
Creation Lab – the same 10 free spins to play with, though with the addition of rolling reels. Roughly translated, any symbols that form part of a winning combination are removed, in order to be replaced by new symbols. Which in turn means that it is possible to keep on winning over and over again.
Raptor Den – in this instance, wild scatters are added to the 10 free spins you are awarded. Every scatter you land serves as an additional wild – landing three or more in any position on the reels provides you with an additional five free spins to play with.
Taking everything into account, Jurassic World is an online slot that ticks almost every important box. The base game is great, the visuals are fantastic and there is at least one special feature that is triggered randomly during normal play. It also caters to the vast majority of everyday casual slot gamers with affordable spins and its medium variance nature. On top of all this, there are those three outstanding free spins bonus rounds to play for, with the potential to take home jackpots worth more than 14,000X your wager.
So really, even if Jurassic World didn't form part of a spectacularly famous and popular franchise, it would still be more than worth checking out.
Ice Cave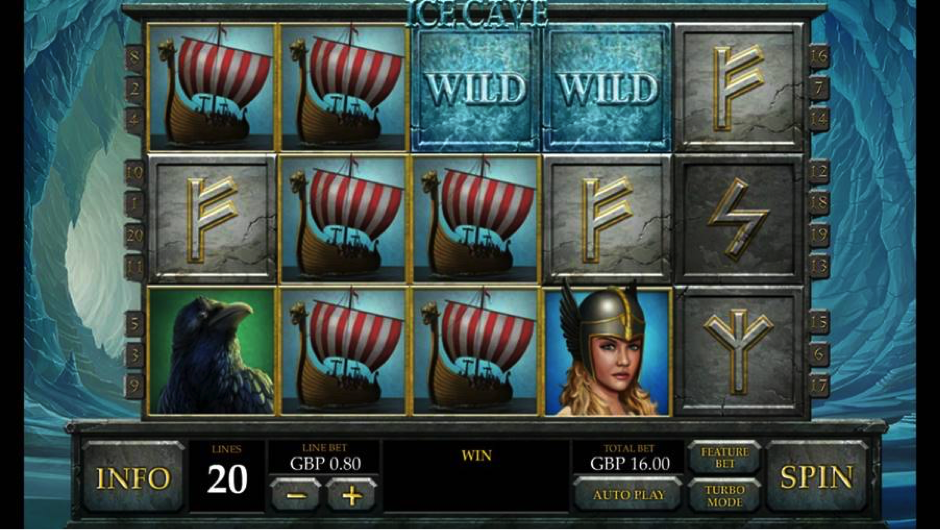 Next up, from an entirely different period in history comes Ice Cave. Powered by Playtech, this Viking-themed slot takes the usual five-reel setup with a total of 20 paylines to play for, spins being offered from as little as 20p up to a whopping £2,000. Needless to say, the latter being a little on the ambitious side. Ice Cave is compatible with the vast majority of desktop and mobile devices alike and seems to have been built around the concepts of tension and suspense, more than traditional excitement.
Most of the symbols are relatively familiar in nature, while the soundtrack only adds to the sense of intrigue and even a little nervousness. You'll want to keep an eye out for those all-important Ice Wilds, which along with taking the place of any other symbol in the game increase winning combinations by 3X, if they form a part of it.
Another interesting feature occurs when the same wild symbols appear on the third and fourth reels. They freeze in place and continue to contribute to winning combinations, or until they are removed by the Hammer Wild. Ice Wilds can also appear on the fifth reel, if you choose to enable Feature Bet by upping the minimum stake to 30p per spin. This also increases the respective Ice Wilds multiplier to 5X.
Back with those Hammer Wilds, these can also substitute any other symbol in the game and increase wins 3X when they form a part of a winning combination. The only downside of course being that they also destroy and remove Ice Wilds which are frozen in place, effectively bringing this interesting bonus round to an end.
And that's where the action on the whole comes to an end as far as Ice Cave is concerned. On paper, it comes across as rather on the limited side in terms of both special features and bonus rounds. In reality, it actually brings more than enough to the table to be extremely enjoyable to spend time with. The reason being that what it lacks in bonus features it more than makes up for with how it utilises two different wilds. Both of which take normal play to an entirely different level.
Top prizes go well beyond 450X your stake, though variance tends to be a little on the high side. Which means that while prizes have the potential to be generous indeed, you can't necessarily expect to see them particularly often.
TRENDING POSTS