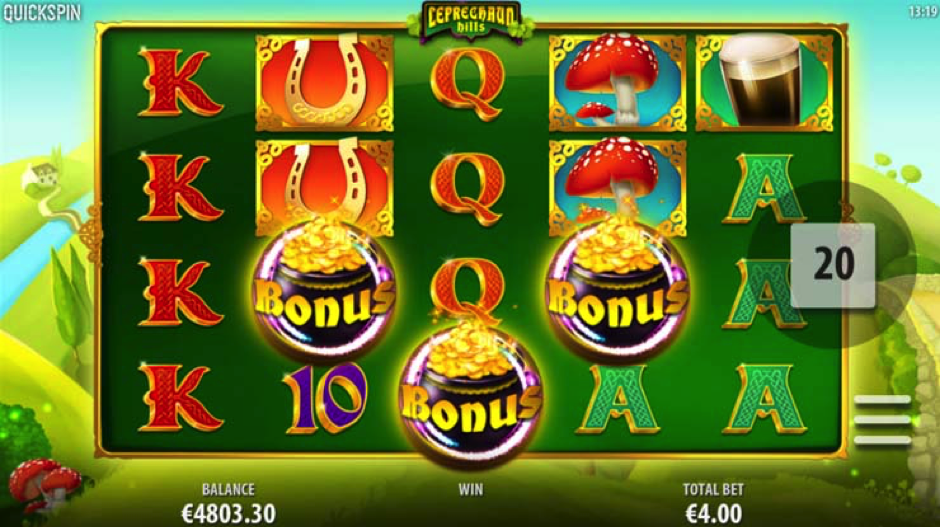 For today's online slot examination, we will be taking a look at two impressive entries from a couple of market leading developers. Both have something of a fantasy theme to them, but are nonetheless rather different when it comes to special features and the overall approach to gameplay.
So if you're looking for an entertaining slot to help pass a couple of hours today, we'd more than recommend checking out both Well of Wonders and Leprechaun Hills for yourself:
Well of Wonders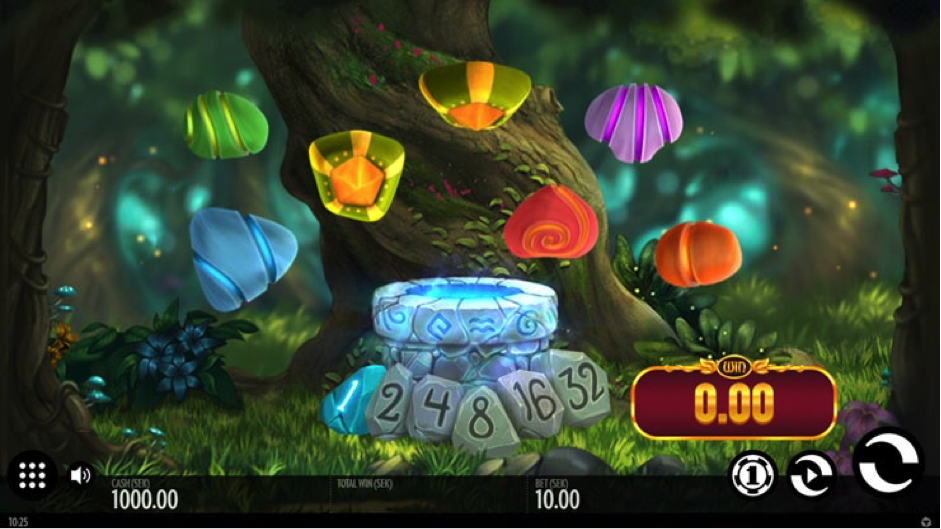 Up first, Well of Wonders comes from the folks over at Thunderkick and has proved to be pretty popular since its launch a while back. It takes a slight step away from the norm by featuring seven reels and an unusual seven paylines, with spins available starting from 10p and going as high as £100 each. It also does the job perfectly across desktop and mobile platforms alike.
As for the theme, the action takes place in some kind of magical and enchanted forest, where seven stones make their way onto the reels each time you spin. There are eight different stones in total along with a wild symbol and you will need to line up at least three of the same stones to hit a winning combination. The most lucrative of all is the red jewel, which upon landing seven on the screen simultaneously is worth an impressive 50X your bet.
It's definitely an unusual setup, but one that gives Well of Wonders an instantly heightened level of appeal.
Each time a winning combination appears, the symbols that contributed to the winning line vanish and are replaced by new symbols. If you win a second time, all winnings are increased 2X. This then continues with further multipliers of 4X, 8X, 16X and the maximum of 32X. Should you keep on winning relentlessly, the same 32X multiplier will continue to apply – the maximum payout being a whopping 2,280X your stake! However, just as soon as you fail to hit a winning combination, the multipliers and indeed the action comes to an end.
There's one more feature that can kick in at any time, which sees a fairy appear on the reels and remove all of the single symbols while at the same time awarding a respin with an additional multiplier. The same rule on consecutive win multipliers applies in this instance once again.
That's just about all there is to it as far as Well of Wonders is concerned, but to be honest this isn't necessarily a bad thing. It may not have the richest selection of bonus features and special attributes, but the fact that the entire game is built around a highly unusual platform means that Well of Wonders is definitely worth checking out. Those 32X multipliers don't pop up too often, but can nonetheless mean exceptional prizes when they do!
Leprechaun Hills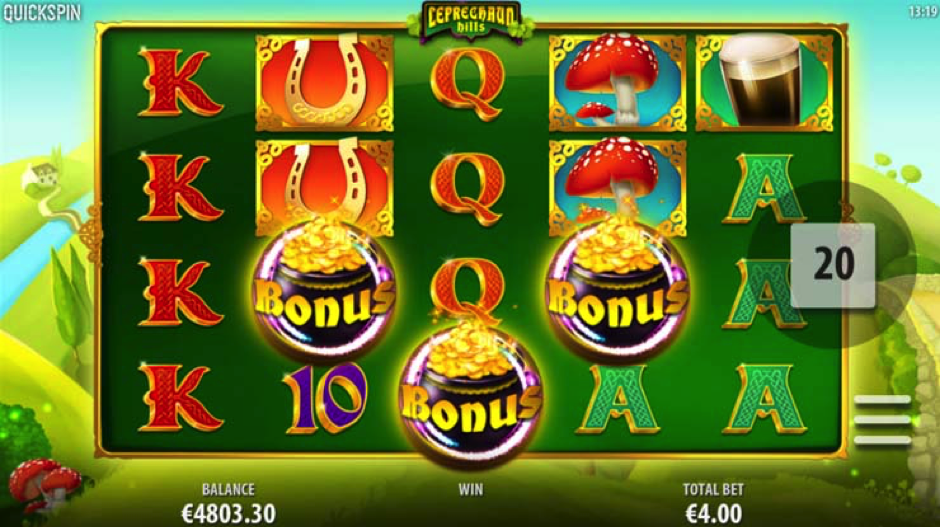 Just when you thought you had seen every single 'luck of the Irish' style slot, along comes another to show you just how never-ending this genre really is! In this instance, Leprechaun Hills comes from the folks at Quickspin and appears in the form of a five-reel slot with four rows and a total of 40 paylines to play for. Spins are available from 40p right up to a total of £80 and there is one thing to very much bear in mind if trying your luck with Leprechaun Hills – this is an extremely volatile slot!
Typical of what you would expect from this particular developer, the animations and visuals in general are nothing short of gorgeous. The symbols include all of the usual playing card values, along with the standard contingency of stereotypical Irish artefacts including pints of Guinness, four-leaf clovers, horseshoes, leprechauns and so on. In addition, there's the Leprechaun Hills wild symbol which can take the place of any other symbol in the game with the exception of the scatter.
In terms of bonus features, the first can be accessed upon hitting any winning combination comprised of any of the symbols of medium value. That is, pretty much any of the symbols apart from the playing card values. Along with a free respin, any number of symbols across the reels are changed to significantly increase the likelihood of winning a prize.
After this, arguably the primary feature of the entire game is the Rainbow Free Spins feature, for which you will need to land three pots of gold scatter symbols on the three central reels at the same time. This will immediately provide you with seven free spins to play with, during which time a mystery rainbow symbol will appear on the reels which likewise improves the likelihood of taking home a prize.
As mentioned a little earlier, the most important thing to remember with Leprechaun Hills is that you will need to be patient and stick at it if you really intend on winning anything. It's the kind of slot where you can easily spend a fair amount of time and money, without ever getting anywhere at all. Nevertheless, when it does finally decide to pay out, prizes have the potential to go as high as 1,200X your stake. Great for those with the required patience and bankroll – perhaps not the best choice for those looking for frequent payouts of a more modest nature!
TRENDING POSTS