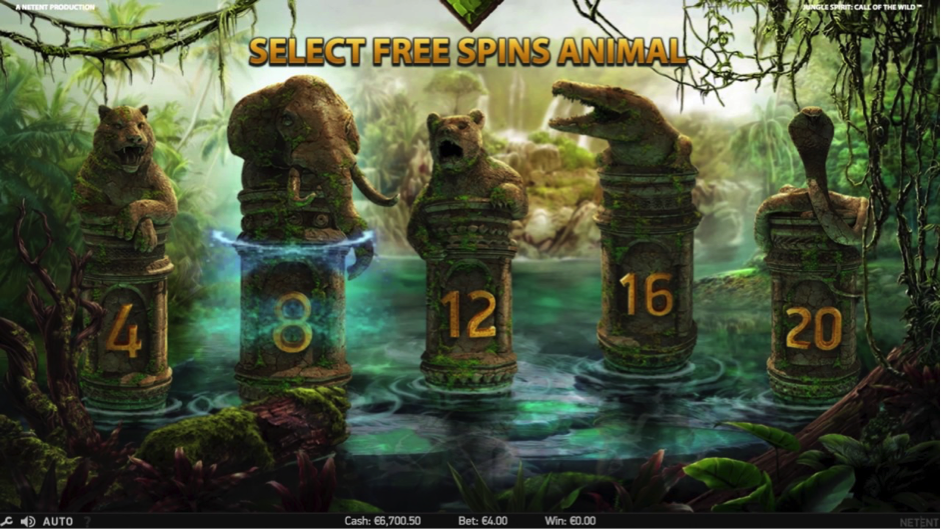 If you know Casino Papa, you'll know that we aren't usually in the habit of promoting promotions. The reason being that we always believe there's more to selecting great games and online casinos and the various deals, discounts and so on they throw the way of their customers. But at the same time, we occasionally come across the kinds of competitions and specials we feel it necessary to bring to the attention of our customers. Especially if said promotions and special offers accompany the release of an outstanding game we'd highly recommend you check out anyway.
And that's exactly what we'd like to bring to your attention today – a competition that involves Jungle Spirit: Call of the Wild by Net Entertainment and a casino we've no shame in recommending…Mr. Green. Oh, and the opportunity to win a tropical jungle getaway for two people with a cool grand to spend on anything you want!
Jungle Spirit: Call of the Wild
Before getting to business with the details of the competition, we thought we'd give you a quick run through of the game itself. Net Entertainment have just unleashed Jungle Spirit: Call of the Wild on the world, which is a brand new five-reel slot with a generous 243 ways to win, which can be extended to a whopping 1,024, depending on how you play. It's compatible with desktop and mobile devices alike and spins are available starting from 20p up to a maximum of £100.
As the name quite rightly gives away, the action takes place in the middle of an exotic jungle and the visuals are no less than superb. But then again, that's to be expected from these guys. Interestingly, this is one of very few slots you are likely to come across that actually allows you to choose your own background music, which is nice. All of the usual playing card values appear on the reels, along with a bunch of animals including tigers, elephants, bears, crocodiles and snakes.
There are three rather interesting bonus rounds to play for in Jungle Spirit: Call of the Wild, which begins with the Butterfly Boost feature which can kick in randomly at any time while playing the normal game. When this happens, a load of butterflies appear over the reels and expand up to five of the symbols to take over the whole reels – tasty prizes almost guaranteed.
After this, there's the Symbol Expansion bonus, where any of the symbols that contribute to a successful win that are marked by butterflies will likewise expand to cover the entire reel. Last but not least, there's the Free Spins bonus round which as usual is the highlight of the game. The number of flower scatter symbols you land will determine how things play out – more scatters providing you with bigger potential prizes up to a maximum 50 times stake bonus.
You get to pick from five animals, which will determine how many free spins you are provided with – anywhere between four and 20. The fewer free spins you go with, the higher the potential prizes with each spin. The Tiger option only hands out four free spins to play with, but you could be in for much bigger prizes if you strike it lucky.
On the whole, the maximum prize that can be won goes in excess of 7,500 times your stake in the bonus feature and an impressive 1,825 times your stake during normal play. And even if you don't win a dime, Jungle Spirit: Call of the Wild is still more than entertaining enough for a few spins.
Competition Time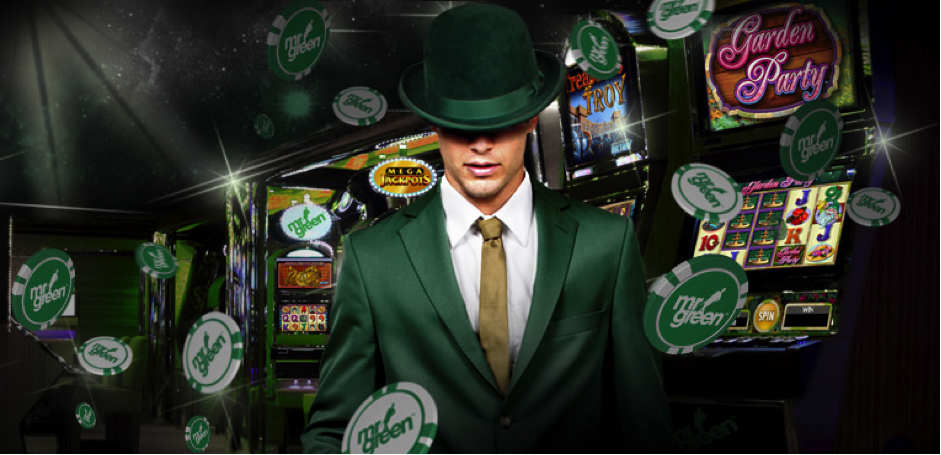 Now onto that competition we mentioned earlier, Mr. Green Casino is for a very limited time only giving its customers the opportunity to win a luxury two-week jungle getaway in Bali. There are seven prizes up for grabs in total, of which six are cash prizes starting out at £50 and going as high as £500. Of course, it's the top prize of a holiday itself that you and pretty much everyone else will be interested in, which includes not only a fortnight in a magical treehouse, but also a generous helping of pocket money to make the most of your time.
The full price packaging is as follows:
Return flights to Bali from Europe for 2 people
2-week accommodation at the Magical Luxury Vintage Treehouse in Bali
£1,000 spending money
If you'd like to take part, the good news is that all you have to do is actually play the game itself. You'll need to sign up with the casino for real money account and then get busy with Jungle Spirit: Call of the Wild. The way it works is pretty simple – you will be awarded 1 point on the leader board for every £10 you wager – those with the most points by Friday the 31st of March winning the top prizes. Of course, it's worth bearing in mind that you don't necessarily have to keep pumping tenner after tenner into the machine to earn those points – you can simply keep playing with the winnings you collect as you go.
As we've covered previously in our reviews, Mr. Green Casino has earned consistently high ratings among customers and critics alike, in terms of overall performance, responsible operating standards and an excellent selection available games.
Check out Jungle Spirit: Call of the Wild for yourself today and see whether an amazing trip to Bali could be yours by the end of the month!
You might also find the following articles interesting:
TRENDING POSTS