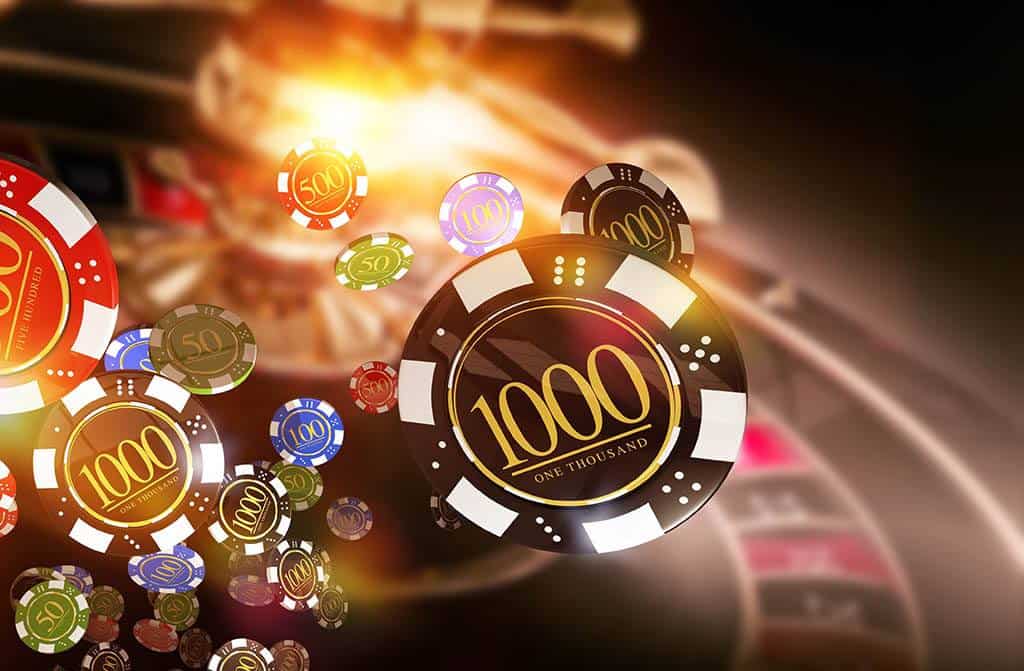 In the two decades or so since the very first online casinos first appeared on the scene, the progress the industry has made has been no less than staggering. In fact, according to official figures, the remote sector was the biggest single contributor to the gross gambling yield between April 2018 and March 2019. This amounted to £5.3 billion out of a total of £14.4 billion, comfortably over a third of the total.
But despite the runaway financial success that many of the leading casinos have enjoyed, some continue to claim that online gaming can be a somewhat impersonal experience. More specifically, it's often suggested that casino gaming on the web can never truly replicate the classic casino experience.
New-Generation Engagement
In response, major online casino companies and software providers have been focusing heavily on the introduction of live-dealer gaming over recent years. The combination of live action, as well as the interaction with the dealers, certainly does mean that a more involving and immersive experience has been created.
Not to mention, the fact that this new-generation approach to online gaming provides those taking part with the opportunity to socialise and interact with other gamers from all over the world. For the first time, online casino gaming brings the social aspect of the experience into the homes (and pockets) of those taking part.
It's been predicted that live-dealer gaming will gradually take over as the new standard for the industry and its enormous global audience. The appeal of playing against a computer algorithm has always been questionable – the thrill of a real roulette wheel, poker table or deck of cards is something else entirely.
In addition, it's entirely likely that the growth and evolution of virtual reality technology will play a key role in the development of live casino gaming.  Sooner or later, it'll be perfectly possible (and easy) to don a headset and be propelled into an immersive 360° live dealer experience, with photo-realistic graphics and seamless interaction.
Personalisation Through Artificial Intelligence
Alongside growing focus on live casino gaming, steps are already been taken to take personalisation to a whole new level, thanks primarily to the rapidly developing field of artificial intelligence. It's already made great strides in a number of sectors from education to fashion, and now it may be the turn of the online casino industry.
Rudimentary AI systems are already used by businesses and websites worldwide for marketing purposes. Anything that tracks your activities to identify your preferences and therefore market appropriate products is technically a form of artificial intelligence.
As for possible applications for the casino industry, it's all about pre-empting the wants and needs of players before they themselves even realise what they want.
By using AI to actively learn about each individual's style of play and preferences, casinos will be able to offer a service that is truly bespoke. At the most basic level, this could mean making recommendations about the sorts of games they may like to play based on previous behaviour.
On a more complex level, it may even mean adapting the actual games to the individual's preferred style of play.
Custom Bonuses and Promotions
Whereas most casino bonuses in UK online casinos are currently applied universally to all players, there may be a chance to personalise these too. In fact, this is almost guaranteed to be an area of heavy focus for forward thinking casinos over the coming years.
In a typical example, introductory bonuses and ongoing promotions could be customised to suit the exact preferences and bankrolls of each individual player.
Irresistible bonus offers could be created by collating information on customers' playing style and habits, ensuring everyone is offered something unique. If a player spends a disproportionate amount of time on one specific slot, the software could automatically pick up on this and offer them a handful of free spins accordingly.
Improved Customer Support
Another way in which casinos are moving towards even greater personalisation is through the customer support they are able to provide. Again, AI comes into play here as it is creating a whole new generation of chatbots whose communication is becoming almost indistinguishable from actual human interaction.
The fact that they are on-call 24/7 and are increasingly capable of dealing with the most complex enquiries is great news for anyone who needs their help. That they can even inject some, albeit artificial, personality into the interaction is the icing on the cake.
At the same time, businesses across all industries are being warned not to become too reliant on automated customer support. Irrespective of the size or nature of the business being run, there will always be an important role for human customer agents. Particularly given how some people are completely unwilling to converse or communicate with robots – they'll simply take their business elsewhere, if they're not able to speak to you directly.
Advanced Interactive Games
Last but not least, one of the most prevalent online gaming industry trends of the last few years has been growth in demand for skill-based games. Slots and general games of chance remain popular, but new-generation gamers are beginning to show preference for games that put their skills to the test.
Primarily due to the fact that with skill based games, it is in fact possible to tip the odds at least fractionally in your favour.
This is another area in which artificial reality could play a decisive role. In time, it's entirely likely we'll be seeing gaming engines that adapt various aspects of gameplay in real-time to test the skills of those taking part. This kind of AI has been a staple in the production of everyday video games for decades, though is yet to make its mark on the online casino industry.
You might also find the following articles interesting:
TRENDING POSTS