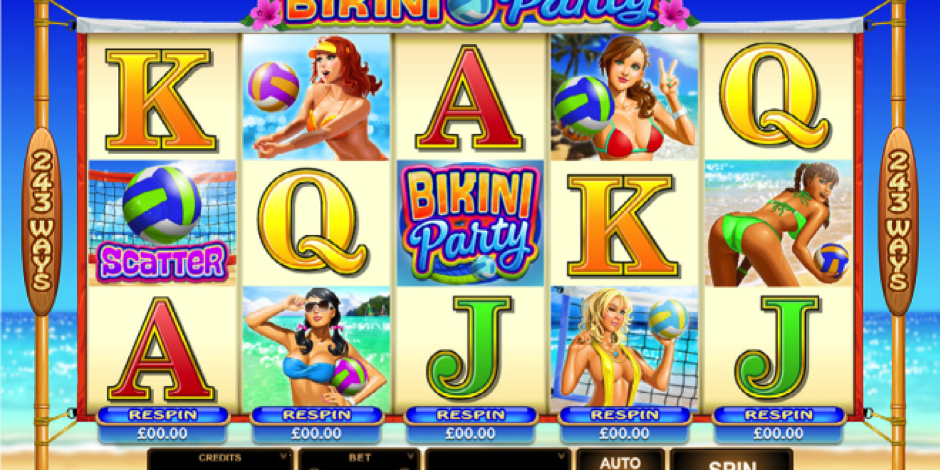 Today – and for no specific reason whatsoever – we're taking a look at two popular online slots that never fail to raise a few eyebrows. When it comes to taste, we're all different. So whether these two cross the line into poor taste or not is totally a matter of personal opinion. Rest assured through, while they may both come across as a little silly and lacking in substance on the surface, you might be surprised just how playable both of them are!
An Evening With Holly Madison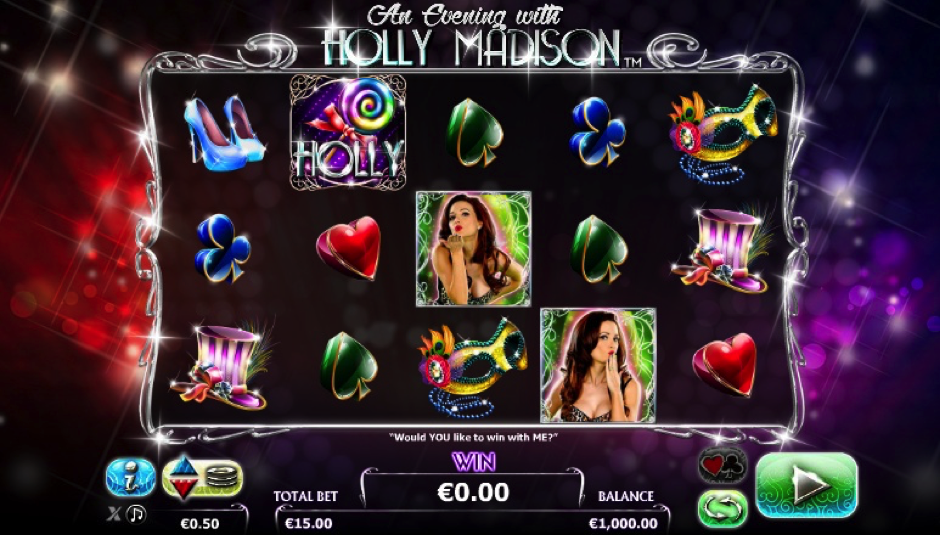 First up, would you ever realistically expect a slot based on a former Playboy model to deliver the goods? At least in terms of serious gameplay and depth? Neither would we, which is precisely why An Evening With Holly Madison came out of nowhere to surprise the lot of us. Free spins, re-spins, expanding wilds and jackpots of up to 3,500X your wager to play for – more than meets the eye from the very first spin.
There's a theme of luxury to the whole thing, more than the kind of focus you might have expected. Spins start from just 30p and the top prize during normal play can be taken home by landing the queen of hearts or red ace five in a row – both being worth 2,000 coins. Holly appears as the wild symbol and can appear on the middle three reels stacked for huge payouts. The scatter symbol also features the star of the show – landing just two of these babies in any position will see you taking home a 25 coin payout. Land three, four or five and you could be in for an instant prize worth up to 1,250 coins, along with a free ticket to the free spins bonus round.
During the round, you'll be given 10 free spins to play with, along with the addition of a lipstick kiss symbol to the fifth reel. Each time it lands, Holly changes into a different outfit and will hand out a cash prize if she likes it. The more kisses you collect, the bigger and better your chances of winning.
The thing is, while An Evening With Holly Madison may be a little on the cheesy side, there's no denying the way it delivers the goods in terms of gameplay. It's never going to appeal to all as it's a real crowd-divider given the theme, but we give you our 100% guarantee it's nowhere near as tacky as it seems. Not only this, but it's right up there in terms of variance too and not to be underestimated. You'll have to spend more than a night with this girl to make your way into top-prize territory, but you might just find it was more than worth sticking around.
Bikini Party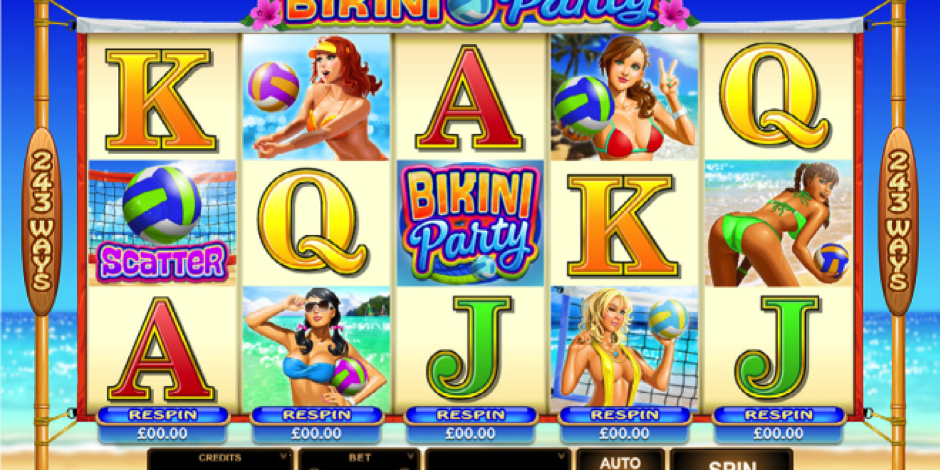 Next up, if you haven't already come across Bikini Party from Microgaming…well, where have you been hiding? This semi-simple five-reel slot with 243 ways to win caused a bit of a stir when it landed a while ago. The reason being that rather than keeping things subtle, they've instead decided to make a gaggle of bikini beauties the stars of the show. Some of whom are standing (or bending) in the kinds of positions that push the boundaries of taste a little further than the average slot!
Kitty, Daisy, Sunny, Honey and Kiki invite you to take them for a spin starting from 25p each. There's no disputing how delightfully bright, bold and summery the game is, making it a great choice for this time of year. The soundtrack really adds to the atmosphere, but might get a little on the annoying side if you're not exactly into cheesy pop tunes1
As for the gameplay, there's a respin feature during normal play that's simply excellent. After every spin, you'll be given the option of paying to once again spin any of the reels once again, while holding the others in place. You can respin your chosen reel as many times as you like, nudging it non-stop until you win a prize, if you choose to do so.
On top of this, there's the free spins bonus round which is where the big money can be won. It's the volleyball scatter you'll need to land at least three of in any position to trigger the round, at which point the mood changes, the sun starts setting and the action really begins to heat up. There are 15 free spins to play with and all wins during the bonus round are multiplied 3X for an added kick. Plus the free spins can also be re-triggered once, meaning a total of 30 free spins to play for.
Without the respin option during normal play, Bikini Party would be a little on the shallow and empty side. As it is though, it's surprisingly enjoyable. Of course, it's always going to divide opinions in terms of taste, but the optional respin really does make every single spin so much more exciting. The free spins bonus round is also decent enough, so even if you're not won over by all the cartoon flesh on-show, you might still want to give Bikini Party a try for yourself.
TRENDING POSTS