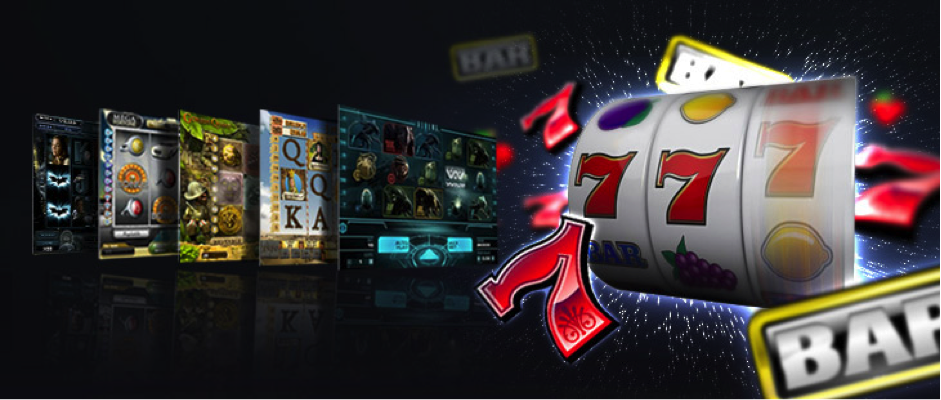 Slots are extremely fun and virtually the most played of all online casino games. From movie-related storylines to epic fantasy themes, slots sure know how to capture the gamers' attention. In addition, they promise quite a reward, especially if you land the life-changing progressive jackpot prize. So, check out these different slot types to give you some insight into these interesting games.
3 Reel Slots
The most basic form of online slots is the 3-reel slots. They contain 3 rows and 3 columns. The middle line across the reels is the pay line. There is also a pay table that displays all the possible winning combinations, what each is worth, and the corresponding multiplier.
To play, you wager a particular amount and then spin the reels. When you land symbols on the pay line that match a winning combination in the pay table, you scoop the designated rewards. 3-reel slots are a great place to cut your teeth in the world of slot games. Some popular titles in this genre include Wheel of Wealth from Microgaming, Magic Slots from Playtech, and Jackpot 6000 from Net Ent.
5-Reel Slots
The principle here is similar to that of 3-reel slots except these have 2 more reels. 5 real slots offer more winning combinations (up to 100) hence more chances for players to win. In addition, two exciting concepts of wilds and scatters are introduced. A wild symbol can be replaced by any other symbol except a scatter. Scatter symbols appear anywhere on the reels and can trigger wins even without appearing on the pay line. For instance, landing two scatters anywhere on the reels can win you a prize, unlock bonus rounds, or award you free spins.
Progressive Slots
This is where the real fun in online slots lies. There is a set jackpot to be won by players. Slot machines are networked such that each player – from wherever they are – contributes to one jackpot prize by playing. The more the jackpot is played the more it grows until someone wins, after which it restarts.
Note that progressive jackpots can be integrated into other genres whether 3-reel, 5-reel or more. Other types of online slots are multi-spin and multi-pay line.
Why Are Online Slots So Popular?
The answer…well, there are at least seven reasons why online slots really are the business, which are as follows:
They're Easy
First up, one of the best things about online slots in general is the way in which there's pretty much zero skill involved. Some might say this is a downside, but it nonetheless opens up the entire world of online slots to the whole world. Literally thousands of incredible slots that can be negotiated with ease, irrespective of knowledge and experience. So it's hardly surprising that as far as casino newcomers are concerned, online slots represent just about the best starting point to the whole online gaming experience.
They're Convenient
Along with the fact that they are incredibly easy to play, online slots are also uniquely easy to access. Particularly in the era of mobile technology, when the average consumer is online 24/7…literally. These days, you're never more than a few screen-touches away from all the online slot gaming the world has to offer. So whether looking to kill a few minutes on a boring commute or keep yourself busy at home for an hour or two, it's never been easier to access an incredible library of superb slots. Taking a trip to a real-life casino isn't always what you'd call convenient – whipping out your smartphone and diving straight into the action really couldn't be easier.
They're Varied
They say that variety is the spice of life, which couldn't be truer with the world of online gaming. Even at the biggest traditional casinos in the world, you'd be lucky to find more than a few hundred different slots to choose from. By contrast, take your business online and you'll be looking at thousands and thousands of extraordinary slots from all over the world. Many of which will be 100% exclusive to online gaming. The current global library of online slots is simply to enormous to even begin calculating. What's more, dozens of fantastic new slots are released by major and minor developers every month. So irrespective of your preferences and preferred gaming style, running out of options with online slots simply isn't going to happen.
They're Free
Something else that's great about online slots is the fact that they can be played 100% free of charge. No limitations, no strings attached and absolutely no differences from the real thing. Aside from the fact that you aren't required to pay a penny, therefore aren't going to win anything, either. Some say that removing cash from the equation also eliminates excitement. True to an extent, but for those simply looking to test things out for the first time, being able to play for free is an absolute godsend. What's more, free-play also means being able to put new and unfamiliar slots through their paces, before committing any cash to what's on offer. Head to any real-life casino with the expectation of playing any games for free and you're in for a rather disappointing experience.
They're Suitable for All Bankrolls
If you do decide to go ahead and play for real money, online slots cater to pretty much all bankrolls across the entire spectrum. Depending on which slots you choose to play, you could be looking at anything from 5p up to about £500 per spin. If you prefer to play mostly for fun with just a moderate chance of winning modest prizes, you'll find plenty of slots to suit. Likewise, if you're out to bet silly amounts of money in the hope of scooping up enormous cash prizes, go right ahead. Slots are equally fantastic for frugal gamers and high-rollers alike.
They're Sometimes Generous
While the odds may not necessarily be stacked in your favour, there's still the outside chance you could win a small fortune playing online slots. Actually, there's a chance you could win an absolutely enormous and comprehensively life-changing sum of cash! In the case of progressive jackpots, lucky gamers from all over the world have scooped up millions from the simplest gaming sessions.
They're Always Being Updated
Last but not least, the kind of technology that's being introduced to the world of online slots these days really is quite remarkable. Once somewhat basic and rudimentary imitations of the real thing, online slots now boast the kind of technology and special features you simply will not find in any conventional slot. What's more, technology is accelerating at its fastest ever pace and continually refining the world of online slots. Give it a few more years and we'll all be donning our virtual reality headsets and interacting with online slots in ways we'd never dreamed possible. Long story short – it's an exciting time to get into online slots and find out exactly what all the fuss is about!
You might also find the following articles interesting:
TRENDING POSTS